"Gunpla Phone" by SoftBank for Gundam Plastic Model's 30th Anniversary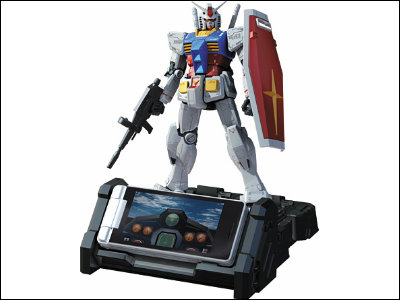 SoftBank announced today their new cellphone handset "945SH G Ver.GP30th", a Gunpla(Gundam plastic model)-themed phone to celebrate the toy's 30th anniversary.

Read on for details and pics.
Gunpla phone "945SH G Ver.GP30th"(by Sharp) was unveiled today at SoftBank's presss conference.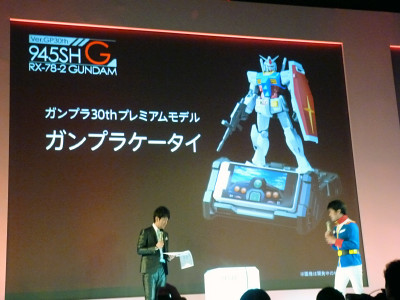 The presenters were donning Earth Federation uniform.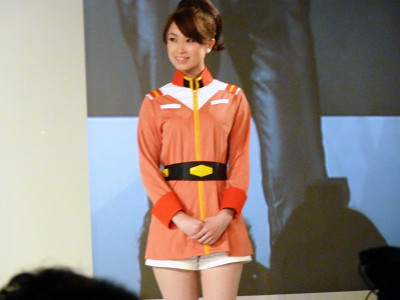 As you can see in the box, the phone comes with a Gundam plastic model kit.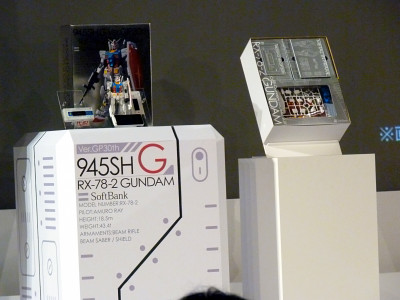 The phone comes with extra lid for the battery case themed on RX-78-2 Gundam's shield (the red part) and various decals to create your own Gundam phone, just like you can modify your Gunpla.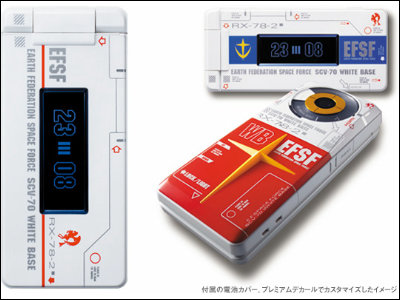 Features 3.4 inch (854*480) full-wide VGA NEW Mobile ASV LCD, 1.4 inch (64*192) OEL sub-display, 12.1 mega pixel anti-shake autofocus camera, and various pre-installed Gundam contents. Click for hi-res image.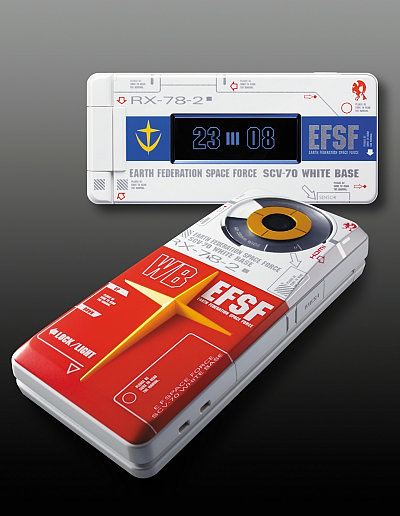 Comes with a special cradle/charger that can be used as a display base for the plastic model.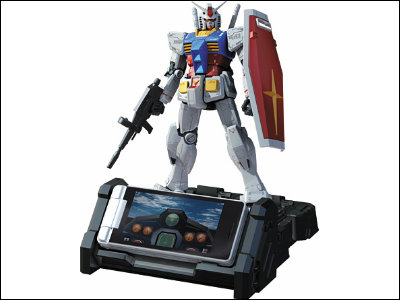 To come out in mid September at the earliest. SoftBank shops and the official online shop will start accepting pre-orders on May 19.

(Japanese)Gunpla 30th Anniversary Phone::SoftBank Mobile