A 195-cm high school basketball star, actually turned out to be 22 years old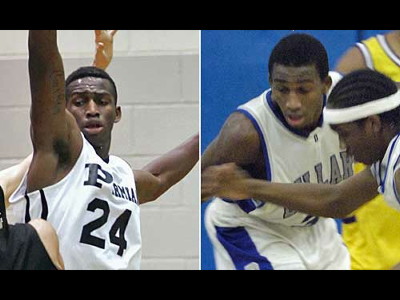 Billy Bob ThorntonStarring movie "Friday Night LightsJunior Joseph (16 years old), a newcomer of the basketball team's expectation, was actually in Haiti at a high school in Texas, where sports are very popular, also became a model of "The Bond to Pride Glory". Immigrant Guerdwich Montimere (22 years old) became clear that it is rippling.

Details are as below.Confirmed: 16-year-old 'Jerry Joseph' actually is 22-year-old Guerdwich Montmiere

High school basketball player accused of being a 22-year-old posing as 16 | The Fabulous Forum | Los Angeles Times

Texas school Permian forfeits wins after player admits he's 22 - USATODAY.com

Guerdwich Montimere TexasOdessaI moved to junior high school by presenting my birth certificate as "Haitian Jerry Joseph born January 1, 1994" in February 2009. AfterwardsPermian High SchoolI went to school and showed remarkable success in basketball. Permian High School is a very popular school with sports, and was later made into a movie and a TV drama, a masterpiece of sports / nonfiction "Friday Night Lights: A Town, a Team, and a Dream'Covered the football team of this school and the enthusiasm that can be said as' sports supremacy' which spreads through high schools and the whole town.

Jerry Joseph, who entered Permian High School, played a role in the school basketball team as a Sophowmore (10th grade: the first grade in Japan) and went to the district playoff where he won the state competition in the 2009 season I guided it and received a recruitment award. In American high school sports, the school national team is usually occupied by juniors and seniors (11th to 12th graders), and Jerry Joseph is exactly the hopeful expectant to play a future team.

Originally it came to Odessa Jeryy Joseph who was living with a friend who lives in a dormitory in a nearby university, but later he began to lodge in a house of a high school basketball coach Danny Wright and at the beginning of this year The coach has become an official guardian of Jeryy Joseph. Favorably accepted not only by the team but also by the whole school, there are also cases of Haitian immigrantsHaiti earthquakeThere seems to have been taken up at the news of the local TV station when it happened. If he was truly 16 years old, and he began to play an active part in universities and professional basketball, it was a really good story ....

Jerry Joseph is 195 cm tall. Although he was tall at the age of sixteen, she was a baby face, and since she was a 16 year old high school student, no one suspected the identity. Perhaps it was quite an acting school.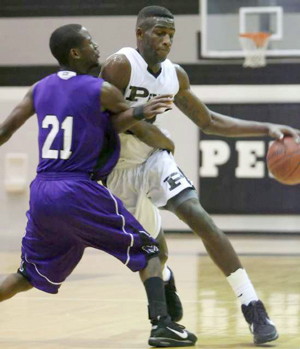 The identity of that Jerry Joseph player was taken up in Arkansas StateLittle RockAt the amateur basketball tournament held last month, I noticed that Jerry Joseph was familiar with Cedric Smith coach and Louis Vives coach who came from Florida state, heFort LauderdaleofDillard High SchoolI am Guerdwich Montimere who graduated in 2007 and now he is supposed to be 22 years old.

"When I saw him, I was quite surprised, only the word" Why? "Came out, and I was surprised to hear that he wanted to know what was going on, I was convinced, "Vives coach. However, Jerry Joseph is said to have denied being Guerdwich Montimere.

After that, when Jerry Joseph was really illegal if he was 16 years old, the investigation involving the immigration bureau and the police interviewed the testimony that the fingerprint did not match in the FBI database "Jerry is a brother of his brother, Guerdwich" As it came out, it seemed that Jerry would decide not to be Guerdwich, but to be Florida's coach's words.

In response to the news, the Smith coach says, "You may bet on your salary, he is Guerdwich, you can say 100% confidently.We know Guerdwich since the 7th or 8th grade, not a mistake in seeing The habit was also left as it was, it should be investigated in more detail, "he told local paper.

In a further investigation afterwards Guerdwich Montimere checked Jerry Joseph with the fingerprints when he got the American citizenship and this time the fingerprints were matched and it turned out that Jerry Joseph was no doubt Guerdwich Montimere, He seems to acknowledge himself as Guerdwich Montimere when he is confronted.

Because Guerdwich Montimere is 22 years old and contrary to the high school basketball rule "under the age of 19", Permian High School returns all 16 wins of the match that Montimere won as Jerry Joseph in the 2009 season It is going to be decided.

Permian high school Danny Wrigh coach, who thought of Jerry Joseph as a family, said, "A lot of people were influenced by this incident, although he was a popular school wholly-owned, we Well, I played with everyone's feelings, "he says disappointment.

In the following news video, you can see how Jerry Joseph, Guerdwich Montimere suspects playing mixed with high school students.
YouTube - Permian Student - Athlete Identified as Imposter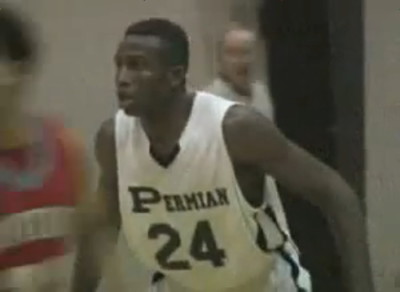 Guerdwich Montimere suspects that he may be imprisoned for not more than 6 months and a fine of not more than 2,500 dollars (about 250,000 yen) if he is guilty of identity fraud. Montimere suspects that Montimere suspects that he was going to play in high school again that he was a talented player who was also active in high school in Florida, and that he would have passed well with college basketball competitors of the same generation It is not clear.
in Note, Posted by darkhorse_log