Augmented Reality Evangelion Unit 01 on iPhone at Hakone Sengokuhara Middle School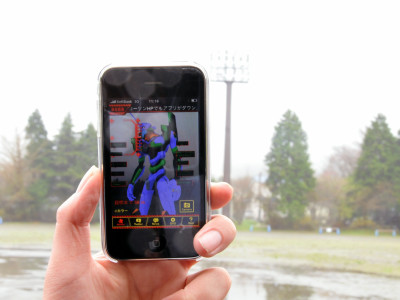 Convenience store chain Lawson has launched Evangelion tie-in promotional campaigns on April 23 in Hakone, Kanagawa(locale of the fictional Tokyo-3), the Evangelion-themed Lawson Tokyo-3 Shop and 80m tall AR Evangelion Unit 01 on the school ground of former Sengokuhara Middle School, model of the school in Evangelion.

Regrettably, the campaigns only lasted until 16:00 April 25 (they were supposed to go on until May 17), cancelled due to the ruckus caused by unexpected number of visitors, parking illegally and making noise at night. We were fortunate enough to be able to visit there on the first day and ogle the AR Unit 01 in all its glory, so here's our coverage.

Pics after the cut!
Sengokuhara Middle School, closed since 2008.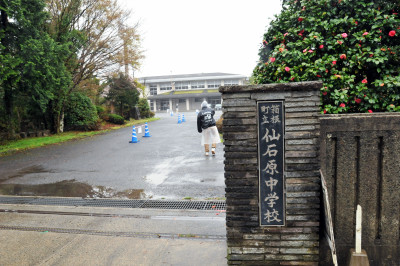 Signboard for the AR Evangelion project.


The school building was inspiration for Shinji's school in Evangelion but the location is based on Sengokuhara Primary School.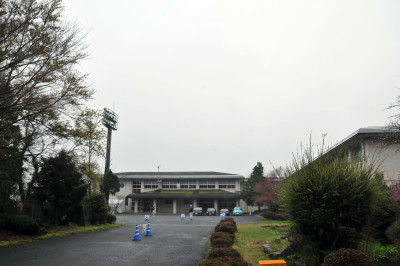 Monuments.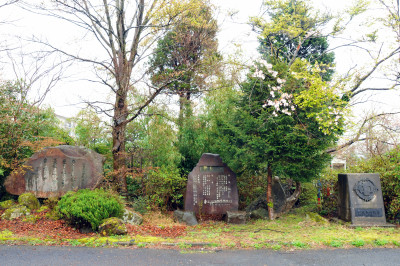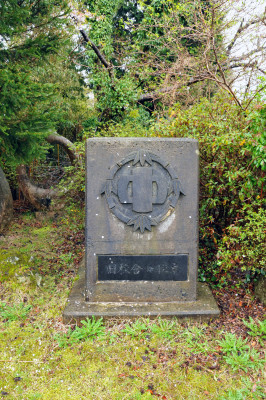 Entrance for motorcycles.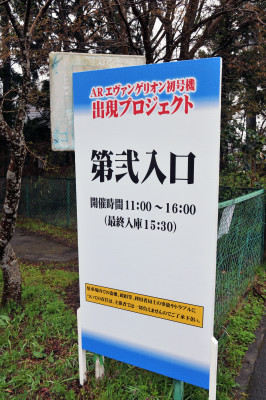 A panel instructing visitors to download Lawson AR iPhone app from AppStore to see the AR Unit 01.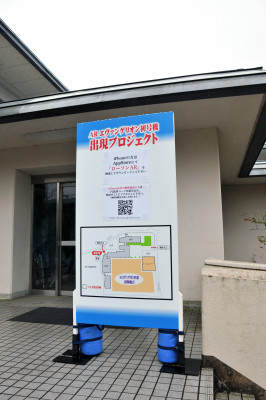 Follow the arrows to get to the school ground.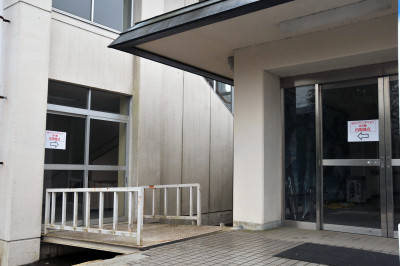 Unfortunately it was raining this day and we were not allowed to enter the muddy field.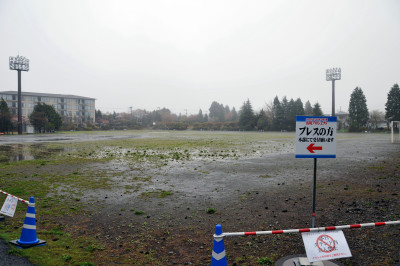 Here's where the Unit 01 stands. You can't see it with your naked eye, but...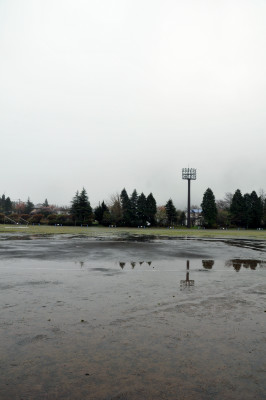 It's definitely visible through the lens of an iPhone.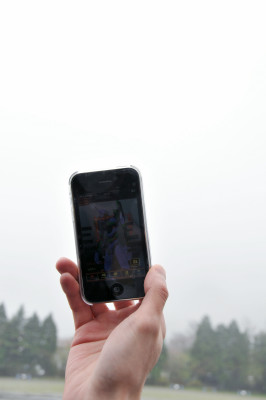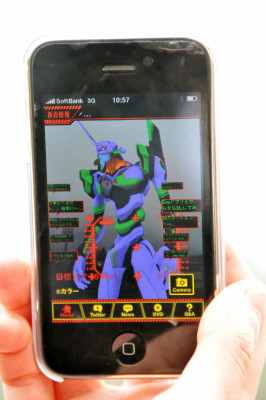 You can see its distinctive slouch from the side.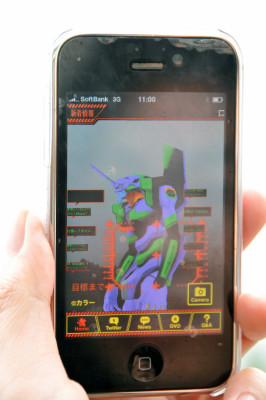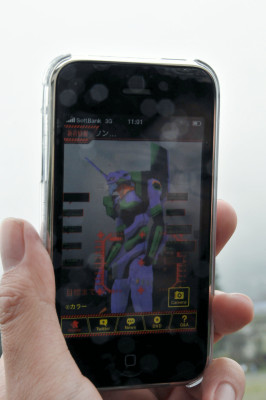 Walk around to ogle it from every angle.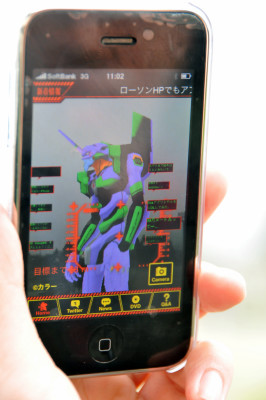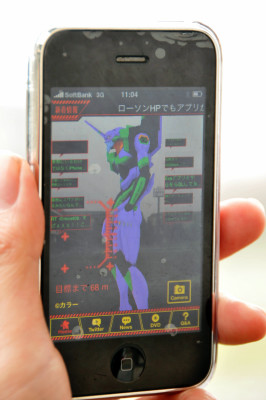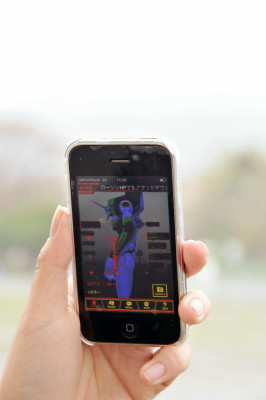 Behind.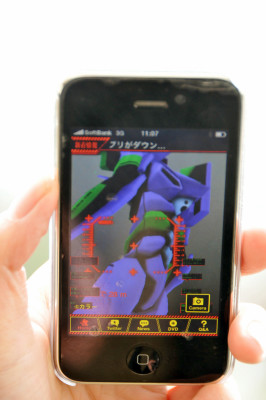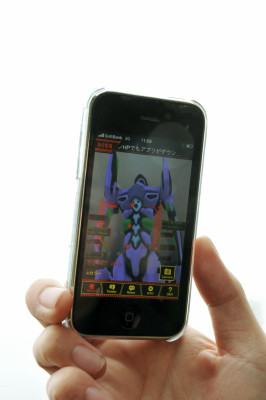 Right there in front of you.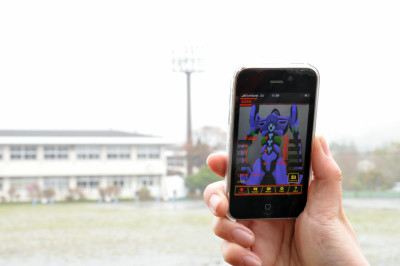 Looking up.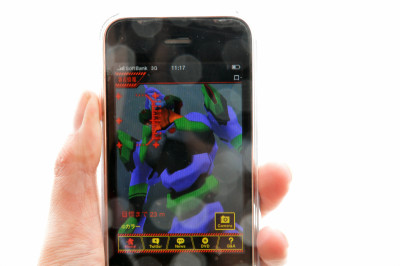 The background was kind of blurred in the rain. The effect might have been greater on a sunny day.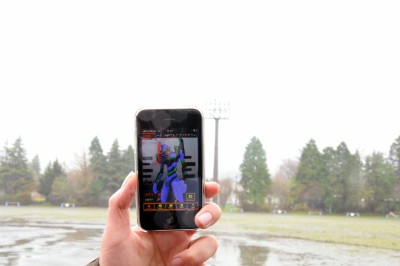 The nationwide Evangelion campaign with giveaway plastic folders will still hit the Lawson shops in Japan on April 27, as planned.