"PlayStation Move" Motion Controller to Launch Worldwide this Autumn, Along with a Sub-Controller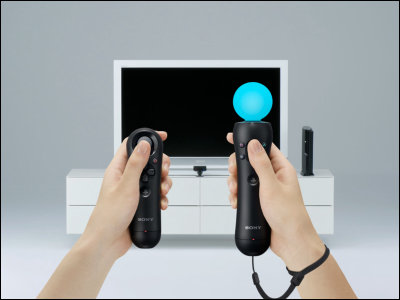 Autumn 2010 release of the long-awaited Wii remote-like motion controller for PS3 was announced this January. Further details came out today, including the developers and publishers to release compatible software titles.

The motion controller will be called "PlayStation Move", and a sub-controller to be used along with the motion controller for intuitive navigation will also be released.

Read on for details and pics.
PLAYSTATION®MOVE MOTION CONTROLLER DELIVERS A WHOLE NEW ENTERTAINMENT EXPERIENCE TO PLAYSTATION®3

Sony Computer Entertainment announced today that PlayStation Move motion controller and sub-controller for PS3 will be launched worldwide this Autumn.

"PlayStation Move" logo.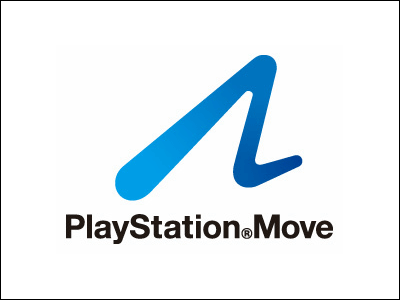 PlayStation Move motion controller comes with a safety strap.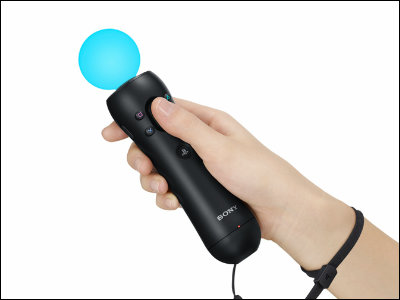 Movement of the sphere will be tracked by PlayStation Eye camera while its changing colours will give visual feedback to the user.


PlayStation Move sub-controller is a one-handed controller, developed to further expand the game play options that PlayStation Move games can offer. It comes with an analog stick and directional buttons that allow users to easily control the game when moving characters or choosing a direction.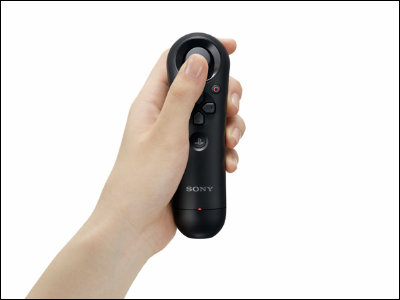 Both the motion controller and the sub-controller come with built in lithium-ion rechargeable battery as well as Bluetooth technology, enabling them to transfer the input information wirelessly to PS3.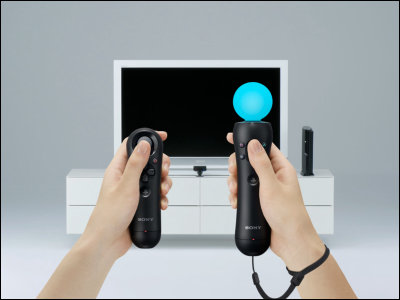 The combination of the PS3 system and PlayStation Eye camera detects the precise movement, angle, and absolute position in 3D space of PlayStation Move motion controller, allowing users to intuitively play the game as if they themselves are within the game. Both fast and subtle motion can be detected, whether the user is swinging a tennis racket, or painting with a brush.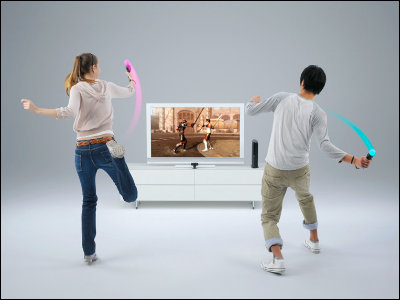 As for compatible software titles, Sony themself (SCE Worldwide Studios) will be releasing more than 20 titles within the financial year, and 36 third-party developers and publishers will be supporting the PlayStation Move Platform as seen in the list below, which might clue you in on what sort of titles are to be expected.

505 Games U.S.
Activision Publishing, Inc.
AQ INTERACTIVE Inc.
ARC SYSTEMS WORK CO.,LTD
ATLUS Co., LTD.
Bigben Interactive
CAPCOM CO., LTD.
CCP
Crave Entertainment
CYBERFRONT Corporation
Disney Interactive Studios
Electronic Arts Inc.
FromSoftware, Inc.
Game Republic, Inc.
Game Republic, Inc.
GUST CO., LTD.
HUDSON SOFT CO., LTD.
IREM SOFTWARE ENGINEERING INC.
Koei Co., Ltd.
Konami Digital Entertainment Co., Ltd.
Majesco Entertainment
Marvelous Entertainment Inc.
NAMCO BANDAI Games Inc.
ONGAKUKAN Co., Ltd.
Oxygen Games
PAON CORPORATION
Q Entertainment Inc.
Q-GAMES, LTD.
SEGA CORPORATION
Sony Online Entertainment
Spike Co., Ltd.
SQUARE ENIX GROUP
TECMO, LTD.
THQ Inc.
UBISOFT®
Warner Bros. Interactive Entertainment
Zoo Entertainment, Inc.
in Game, Posted by darkhorse_log