List of New Anime: Spring 2010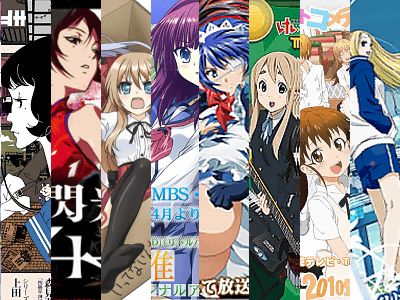 Here's the list we compiled of the upcoming titles for Spring 2010 anime season, including TV and webcast programmes, movies and OVA(Original Video Anime) titles.

Most of the TV series launch in April as the school year and financial year start in Japan, but some titles start as early as mid-March and there are as many as 30 or so new programmes, so check out which one's got the potential to get you hooked and plan ahead your anime-indulging schedule.

As always, we'll be updating this post as more info come out.

13:18 Mar. 08, 2010: TV series Uragiri wa Boku no Namae o Shitteiru added to the list, info on GIANT KILLING updated.

09:26 Mar. 09, 2010: TV series Magic Kaito added to the list, info on HEROMAN updated.

09:12 Jun. 08, 2010: Don't forget to check out our new anime list for Summer 2010!
TV, Webcast

---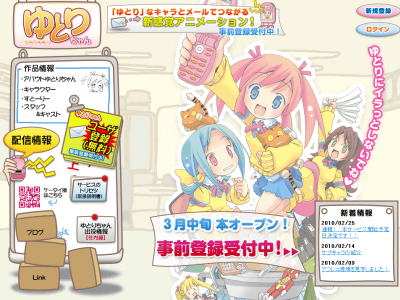 Note:
Comedy depicting generation gap between the Yutori generation and elders. By Moetan director Keiichiro Kawaguchi and anime studio Actas. Each episode will be distributed via email.

Synopsis:
Yutori chan started her part-time job at a toy company. Senior staff Tsumekomi-chan wants to befriend her, but Yutori-chan's quirks can be difficult to take sometimes.

Airing:
Distribution via email starts on March 16(Tue).

Staff:
Original Story: Yutori Tanaka/Actas
Director: Keiichiro Kawaguchi
Series Composition/Screenplay: Miya Asakawa
Original Character Design: POP
Character Design/Chief Animation Director: Kimitake Nishio
Background Art Composition: Takashi Hiruma
Colour Composition: Yukiko Harada
Director of Photography: Yasuhiko Abe
Editor: Jun Taguma
Composer: Miki Kasamatsu
Sound Director: Tohru Motoyama
Sound Effect: Mutsuhiro Nishimura
Composition Assistant: Dr. Moro
Animation Production: Actas
Production Assistance: Pastel Design, Bandai Visual
Production: NEC BIGLOBE

Cast:
Yutori Tanaka: Aoi Yuki
Shiori Tsumekomi: Kana Hanazawa
Reiko Dankain: Akeno Watanabe
Iyashi: Ai Nonaka
Otomen: Hiroshi Miyazaki
Kachou: Mitsuaki Hoshino
Kakarichou: Seiro Ogino


---
♦Hetalia: Axis Powers 3rd Season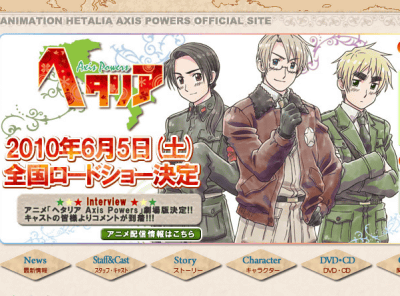 Note:
Third season anime adaption of the webcomic.

Synopsis:
An allegorical interpretation of political and historic events, particularly of the World War II era, with the various countries represented by anthropomorphic characters. Italy, Germany and Japan (the Axis powers) are the protagonists.

Airing:

Staff:
Original Story: Hidekaz Himaruya
Director: Bob Shirohata
Series Composition: Takuya Hiramitsu
Character Design: Masaaki Kawanami
Animation Producer: Keiichi Matsuda
Composer: Conisch
Animation Production: Studio Deen

Cast:
Italy: Daisuke Namikawa
Germany: Hiroki Yasumoto
Japan: Hiroki Takahashi
America/Canada: Katsuyuki Konishi
England: Noriaki Sugiyama
France: Masaya Onosaka
Russia: Yasuhiro Takato
China: Yuki Kaida
Austria: Akira Sasanuma
Lithuania: Ken Takeuchi
Hungary: Michiko Neya
Switzerland: Romi Park
Liechtenstein: Rie Kugimiya
Spain: Go Inoue
Estonia/Prussia: Atsushi Kohsaka
Poland: Kokoro Tanaka
Ukraine: Yuki Masuda
Belarus: Urara Takano
Chibitalia: Aki Kanada
Holy Roman Empire: Jun Konno
Roman Empire: Hozumi Goda


---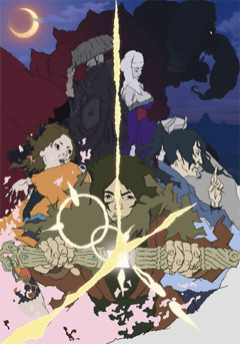 Note:
"Shoka" means calligrapher. The seventh winner of scriptwriting competition Animax Awards.

Synopsis:
Set in Edo period. An evil organisation is challenging the Tokugawa shogunate, creating mayhem in the city of Edo. Master of Gasendo (a practice to give supernatural power to words one writes) Jumonji summons his protege Shiro Sumiya to Edo, in order to protect the city.

Airing:
Animax: 3/27(Sat) 20:00-, 3/28(Sun) 10:00-

Staff:
Original Story: Kenji Nishido
Director/Storyboard: MAKOto Yamada
Character Design: Hirokazu Kojima
Background Art Director: Hiroshi Ito
Composer: Kenji Kawai
Animation Production: Production I.G

Cast:
TBA


---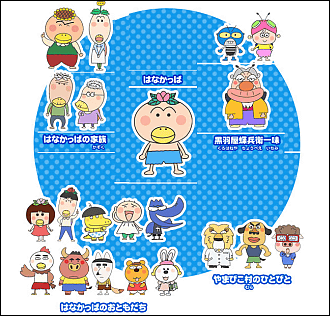 Note:
Anime adaption of comic strip Hanakappa by Tadashi Akiyama serialised in Mainichi Shimbun children's edition.

Synopsis:
Hanakappa is a Kappa boy living with his family in Yamabiko village. All his family members have flowers blooming on their head: Granpa's got lotus flower, granmma's got baby's breath, dad's got sunflower and mom's got dandelion. What kind of flower will Hanakappa's be? It will be decided when he becomes an adult. Until then, each day a different flower will bloom on Hanakappa's head.

Airing:
NHK Educational: 3/29(Mon) 07:15-, 17:30- (every weekday)

Staff:
Original Story/Original Character Design: Tadashi Akiyama
Director: Kazumi Nonaka
Series Composition: Tetsuo Yasumi
Character Design: Kazuya Hayashi
Sound Director: Fusanobu Fujiyama
Background Art Director: Yumi Matsumiya
Colour Composition: Junko Aragaki
Editor: Masashi Furukawa, Motoki Niimi
Composer: Miki Kasamatsu
Sound Production: Jinnan Studio
Sound Effect: Tsutomu Sukigara
Recording Mixer: Hitoshi Yamada
Sound Producer: Tomoko Takada
Concept Design: Natsuki Takemura
Animation Producer: Shin Koyama
Production Assistance: Studio Izena, Studio CJ, Studio Comet, Ajia-do Animation Works, Studio CJT
Deskman: Shingo Aikawa
Assosiate Producer: Shin'ya Yamada, Takayuki Ohshima, Daisuke Shioiri, Sumihide Naito
Producer: Hideki Kama, Masahiro Kim
Animation Production: Group TAC
Production: Hanakappa Project (Toho, Media Factory, Dentsu, Group TAC, Shogakukan, Sony PCL, Gaga)

Cast:
Hanakappa: Rie Nakagawa
Himagoro/Tanaka-sensei: Hidenobu Kiuchi
Poppoline/Tsunaneri: Megumi Ozaki
Hasujiro: Kenichi Ogata
Kasumi-obaachan/Sato-sensei: Mami Horikoshi
Kurouya Chobei/Dr. Shishijuroku: Wataru Takagi
Garizo: Kappei Yamaguchi
Ageru-chan: MAKO
Momokappa-chan: Rumi Shishido
Momokappa's brother/Baya-chan: Erina Kurita
Sugiru-kun: Kokoro Kikuchi
Teretere-bozu: Kana Ueda
Karabatcho: Tetsuya Yanagihara
Kokeyan: Shoko Mitani
Yamanofuji: Ai Horanai
Mirorin: Mai Hashimoto


---
♦Shin Koihime Muso: Otome Tairan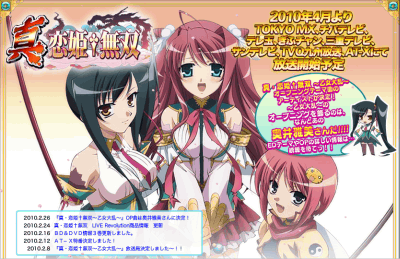 Note:
Third anime adaption of Koihime Muso eroge series. Sequel to anime series Shin Koihime Muso aired in 2009 based on the second game Shin Koihime Muso: Otome Ryoran Sangokushi Engi.

Synopsis:
Based on the classic Chinese novel Romance of the Three Kingdoms with a major twist; most of the male characters in the novel have become female.

Airing:
Tokyo MX, Chiba TV, Teletama, Gifu Channel, Mie TV, SUN-TV, TVQ, AT-X

Staff:
Original Story: BaseSon
Director: Nobuaki Nakanishi
Series Composition/Screenplay: Go Zappa
Main Character Design/Chief Animation Director: Miwa Ohshima
Character Design/Chief Animator: Tomoya Hiratsuka
Animation Production: Dogakobo

Cast:
Liu Bei: Mai Goto
Guan Yu: Nami Kurokawa
Zhang Fei: Hiroka Nishizawa
Zhuge Liang: Erika Narumi
Zhao Yun: Emi Motoi
Ma Chao: Maki Kobayashi
Huang Zhong: Yuu Amamiya

Opening Theme Song: Masami Okui


---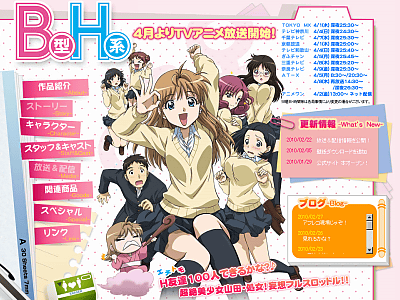 Note:
Anime adaptation of a yonkoma series by Yoko Sanri serialised in Weekly Young Jump.

Synopsis:
Highschool girl Yamada is exceptionally beautiful but she's still a virgin, never dated before. For some reason, she aspires to be the biggest slut with 100 friends-with-benefits. Her first target is Tadashi Kosuda, an inexperienced boy attending her school who helped her one day when she was about to trip on the floor.

Airing:
KBS Kyoto: 4/1(Thu) 25:00-
Tokyo MX: 4/1(Thu) 25:30-
Anime One: 4/2(Fri) 13:00-
tvk: 4/4(Sun) 24:30-
TV Wakayama: 4/4(Sun) 25:40-
AT-X: 4/5(Mon) 8:30-, 20:30-, 4/8(Thu)
TV Gifu: 4/5(Mon) 25:45-
Chiba TV: 4/7(Wed) 25:30-
Mie TV: 4/8(Thu) 25:20-
NaraTV: 4/9(Fri) 25:30-

Staff:
Original Story: Yoko Sanri
Director: Yusuke Yamamoto
Series Composition/Screenplay: Satoru Nishizono
Screenplay: Kazuyuki Fudeya, Natsue Yoguchi
Character Design/Chief Animation Director: Yuko Yahiro
Guest Character Design: Tomoyuki Abe
Set Design: Yoshihiro Nakamura
Prop Design: Kazuhiko Shibuya
Background Art Director: Michiyo Miki
Director of Photography: Yutaka Nagaushi
Composer: Elements Garden
Recording Mixer: Tsubasa Shioya
Animation Production: Hal Film Maker

Cast:
Yamada: Yukari Tamura
Tadashi Kosuda: Atsushi Abe
Miharu Takeshita: Yui Horie
Mayu Miyano: Kana Hanazawa
Chika Yamada: Asami Shimoda
Kazuki Kosuda: Mamiko Noto
Kyoka Kanjo: Yu Kobayashi
Erogamisama: Rumi Shishido
Mami Misato: Ai Iwasaki
Aoi Katase: Izumi Kitta
Akai-sensei: Yuko Gibu

Theme Song: Yukari Tamura


---
♦Okiku Furikabutte -Natsu no Taikai hen-(Big Windup! Summer Tournament)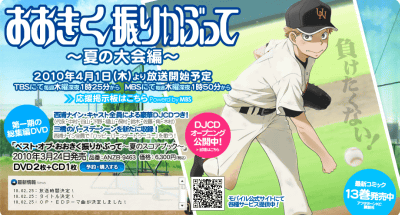 Note:
Sequel to the anime series aired from April to September, 2007, based on the manga by Asa Higuchi serialised in Afternoon magazine since 2003.

Synopsis:
The baseball anime set in Saitama follows the story of Ren Mihashi, a timid, insecure pitcher with many issues who used to be bullied by his teammates in middle school. Assisted by his new teammates at Nishiura High, Mihashi grows in stature, confidence and skill, helping his team excel with his own abilities.

Airing:
TBS: 4/1(Thu) 25:25-
MBS: 4/1(Thu) 25:50-

Staff:
Original Story: Asa Higuchi
Director: Tsutomu Mizushima
Series Composition: Yosuke Kuroda
Character Design: Takahiko Yoshida
Chief Animation Director: Akira Takada, Jun'ichiro Taniguchi
Action Animation Director: Jun'ichiro Taniguchi
Composer: Shiro Hamaguchi
Sound Director: Hiromi Kikuda
Animation Production: A-1 Pictures
Production: Ofuri Production Committee

Cast:
Ren Mihashi: Tsubasa Yonaga
Takaya Abe: Yuichi Nakamura
Azusa Hanai: Kisho Taniyama
Yuichiro Tajima: Hiro Shimono
Kazutoshi Oki: Yudai Sato
Yuto Sakaeguchi: Chihiro Suzuki
Shoji Suyama: MAKOto Yasumura
Fumiki Mizutani: Kenichiro Sumi
Kosuke Izumi: Jun Fukuyama
Shintaro Nishihiro: Ryohei Kimura
Maria Momoe: Risa Hayamizu
Tsuyoshi Shiga: Takehiro Murozono
Chiyo Shino'oka: Misato Fukuen
Yoshiro Hamada: Atsushi Kisaichi


---
♦Kaicho wa Maid sama!(lit. The Student Council President is a Maid!)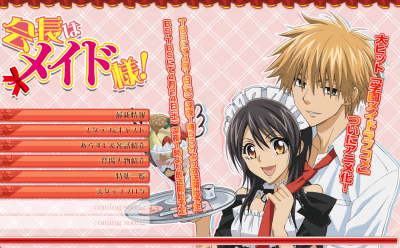 Note:
Anime adaptation of the shojo manga series by Hiro Fujiwara serialised in monthly magazine LaLa.

Synopsis:
Seika High School, once an all-boys school notorious for its wild students and for generally being a terrifying place for girls, has recently become a co-ed school. With the female population still a minority and living in fear of the over-the-top antics of the males, Misaki Ayuzawa becomes the first female student council president determined to reform the school and allow the girls to feel safe in the rough environment. But her hard-earned reputation is threatened when the popular and somewhat impassive Usui Takumi finds out her secret: she works part-time at a maid cafe in order to support her family.

Airing:
TBS: 4/1(Thu) 25:55-
BS-TBS: 4/24(Sat) 25:00-
MBS, CBC: TBA

Staff:
Original Story: Hiro Fujiwara
Director: Hiroaki Sakurai
Series Composition: Mamiko Ikeda
Character Design: Yuki Imoto
Sound Director: Tohru Motoyama
Composer: Wataru Maeguchi
Animation Production: J.C.Staff

Cast:
Misaki Ayuzawa: Ayumi Fujimura
Takumi Usui: Nobuhiko Okamoto
Ahoichiro yukimura: Kazuyoshi Shiibashi
Sakura Hanazono: Kana Hanazawa
Shizuko Kaga: Yu Kobayashi
Naoya Shirakawa: Mitsuhiro Ichiki
Ikuto Sarashina: Takuma Terashima
Ryunosuke Kurosaki: Yoshimasa Hosoya
Tora Igarashi: Kenichi Suzumura
Aoi Hyodo: Hiromi Igarashi
Satsuki Hyodo: Aki Toyosaki
Subaru: Kana Ueda
Honoka: Kana Asumi
Erika: Mariya Ise


---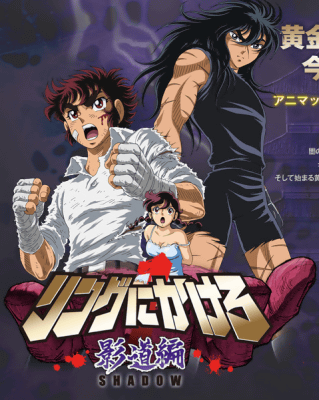 Note:
Anime adaptation of boxing manga classic Ring ni Kakero(Put It All in the Ring) by Saint Seiya's creator Masami Kurumada, published in Weekly Shonen Jump between 1977 and 1981.

Synopsis:
The story centers around the life of a young boxer named Ryuji Takane and his sister Kiku, who is his coach. Their father was a famous boxer and Ryuji inherited his strength and techniques while Kiku picked up his talent for analysis and strategy. Ryuji represents Japan with his friends and rivals in the Jr. Japan Team to compete in international level. When the Jr. Japan Team is targeted by a mysterious group called the Shadow Clan, the Shadow Clan capture Kiku, in an attempt to provoke them to find out their current skills.

Airing:
AnimaxPPV Premiere: 4/2(Fri)-

Staff:
Original Story: Masami Kurumada
Planning: Kozo Morishita
Producer: Yoshihide Moriyama
Assistant Planner: Tadahiro okamura, Makoto Morishita(Shueisha)
Series Composition: Yosuke Kuroda
Production assistant: Shosuke Okada
Character Design: Shingo Araki, Michi Himeno, Eisaku Inoue
Chief Animation Director: Eisaku Inoue
Background Design: Takashi Kurahashi
Colour Composition: Yasue Matsuzaka
Composer: Susumu Ueda
Director: Toshiaki Komura
Animation Production: Toei Animation

Cast:
Ryuji Takane: Masakazu Morita
Kiku Takane: Rie Tanaka
Jun Kenzaki: Ryotaro Okiayu
Ishimatsu Katori: Takeshi Kusao
Kazuki Shinatora: Hideo Ishikawa
Takeshi Kawai: Hiroshi Kamiya
Juhn Shadow: Takahiro Sakurai
Nobi: Hiroki Yasumoto
Nene: Kaori Takaoka
Don Juliano: Takaya Kuroda
Napoleon: Toshiyuki Morikawa
Scorpion: Hikaru Midorikawa
Helga: Hiro Yuki


---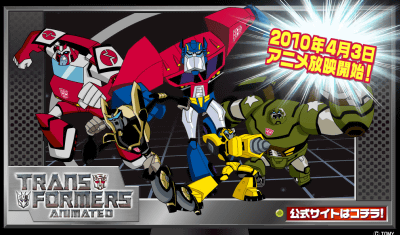 Note:
Japanese version of the American animated television series based on the Transformers line.

Synopsis:
Five Autobots (Optimus Prime, Bumblebee, Ratchet, Prowl, and Bulkhead) find the fabled Allspark only to become a part of the long-lasting battle between the Autobots and their enemies, the evil Decepticons. A space battle ends up stranding the Autobots in the 22nd century Detroit where they take on roles akin to that of superheroes, fighting both Decepticons and human supervillains.

Airing:
TV Tokyo Network: 4/3(Sat) 8:00-

Staff:
Supervising Director: Matt Youngberg
Executive Producer: Sam Register
Line Producer: Vincent Aniceto
Director: Chris Berkeley, Ben Jones, Irineo Maramba, Kintaro Mizuono, Ciro Nieli, Shunji Oga, Keo Thongkham
Screnplay: Marty Isenberg, Todd Casey, Rich Fogel, Henry Gilroy, Steve Granat, Marsha F. Griffin, Kevin Hopps, Andrew Robinson, Michael Ryan
Art director/Lead Character Designer: Derrick Wyatt
Animation Production: MOOK DLE, The Answer Studio, Studio 4°C

Cast:
Optimus Prime: Hiroki Takahashi
Bumblebee: Daisuke Kishio
Sari Sumdac: Satomi Akesaka
Megatron: Norio Wakamoto

Opening Theme Song: JAM Project
Ending Theme Song: Rey


---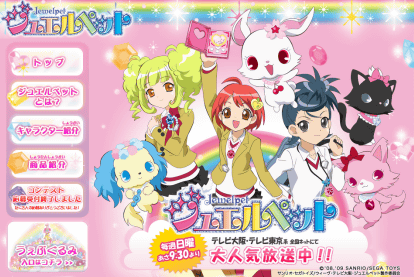 Note:
Sequel to the anime series aired since April, 2009 (scheduled to conclude on March 28, 2010). "Jewelpet" is a character franchise co-developed by SEGA TOYS and Sanrio. Jewelpet toy line (stuffed animals, each named after a jewel) is to be expanded overseas in 2010.

Synopsis:
Jewelpets belong to magicians in "Jewelland," and they can use magic themselves, thanks to their jewel eyes. The second series will focus on a new unnamed character in the series.

Airing:
TV Tokyo Network: April 3(Sun) 9:30-

Staff:
Director: Takashi Yamamoto
Animation Production: Studio Comet

Cast:
TBA


---
♦SD Gundam Sangokuden: Brave Battle Warriors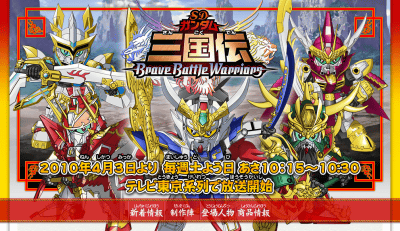 Note:
Features Bandai's Super Deformed Gundam model line.

Synopsis:
Very loosely based on Chinese classic Romance of the Three Kingdoms, with sworn brothers Liu Bei, Guan Yu and Zhang Fei turned into SD Gundams.

Airing:
TV Tokyo Network: 4/3(Sat) 10:15-10:30

Staff:
Original Story: Hajime Yatate, Yoshiyuki Tomino
Director: Kunihiro Mori, Ken'ichi Suzuki
Series Composition: Tatsuhiko Urahata
SD Design: Shin'ya Terashima
Production: Sunrise

Cast:
Liu Bei Gundam: Yuki Kaji
Guan Yu Gundam: Hiroki Yasumoto
Zhang Fei Gundam: Masayuki Kato
Gongsun Zan Ez8: TBA
Cao Cao Gundam: TBA
Sun Quan Gundam: TBA
Lu BuTallgeese: TBA


---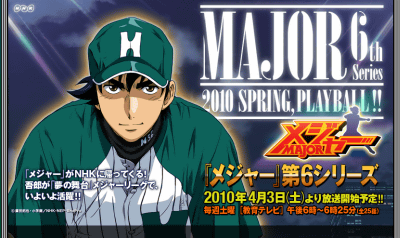 Note:
Sixth season anime adaption of baseball manga Major by Takuya Mitsuda.

Synopsis:
Goro Shigeno is a young talented baseball player. His love of the game stems from his father who played for the Yokohama Marine Stars. Wanting nothing more than to follow in his father's footsteps, he strives to become a professional ball player and by the time he graduates high school, he's already earned the attention of many Japanese professional baseball team's scouts. However, he went to America and joined a Triple A team. In the sixth anime season, Goro finally pitches for MLB.

Airing:
NHK Educational: 4/3(Sat) 18:00-

Staff:
Original Story: Takuya Mitsuda
Director: Toshiki Fukushima
Series Composition: Michihiro Tsuchiya
Composer: Kotaro Nakagawa
Animation Production: SynergySP
Production: NHK Enterprise, NHK, Shogakukan-Shueisha Productions

Cast:
Goro Shigeno: Showtaro Morikubo
Joe Gibson Jr.: Daisuke Namikawa
Joe Gibson: Koji Ochiai
Toshiya Sato: Masakazu Morita
Kaoru Shimizu: Yuko Sasamoto
Hideki Shigeno: Shunsuke Sakuya
Momoko Shigeno: Junko Noda


---
♦Himechen! Otogichick Idol Lilpri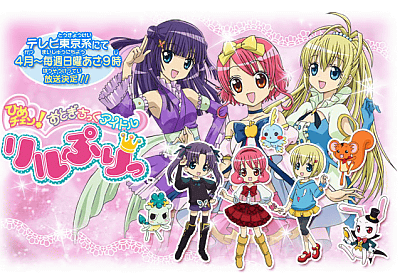 Note:
Based on SEGA's collectible card game targeted toward girls usually between ages six and twelve years. "Lilpri" in the title probably means "little princess".

Synopsis:
Primary school girls Ringo, Leila and Natsuki are reincarnation of Snow White, Cinderella and Kaguya Hime. They change into their adult form and become the idol unit "Lilpri" in Otoginokuni(Fairiytale Land). With the help of their magical pets and mysterious white rabbit Chris, they must save the Fairytale Land from destruction.

Airing:
TV Tokyo Network: 4/4(Sun) 9:00-

Staff:
Original Story: Sega×Shogakukan
Original Character Design: Mai Jinna
Anime Character Design: Atsuko Watanabe

Cast:
Ringo Yukimori: Chihiro Ishiguro
Leila Takashiro: Satomi Sato
Natsuki Sasahara: Shiori Mikami


---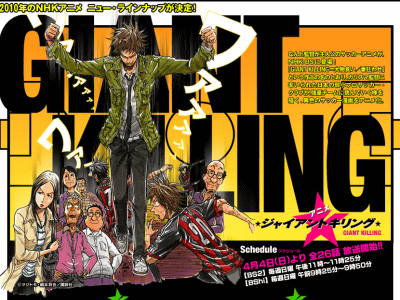 Note:
Anime adaptation of football manga by Masaya Tsunamoto(story) and Tsujitomo(illustration) serialised in Weekly Morning since 2007.

Synopsis:
Former football player Takeshi Tatsumi went to England after retiring and became a coach. With extraordinary strategy, training method and intuition he managed to lead a Conference National(level 5) semi-professional club to almost defeat a Premiere League club in FA Cup. Now his old team East Tokyo United needs his help to get out of their longest losing streak in J. League.

Airing:
BShi: 4/4(Sun) 9:25-9:50
BS2: 4/4(Sun) 23:00-23:25

Staff:
Original Story: Tsujitomo, Masaya Tsunamoto
Director: Ko Yu
Series Composition: Toshifumi Kawase
Character Design: Tetsuya Kumagai
Composer: Hideharu Mori
Animation Production: Studio Deen
Production: Sogovision, NHK

Cast:
Takeshi Tatsumi: Tomokazu Seki
Daisuke Tsubaki: Takahiro Mizushima
Shigeyuki Murakoshi: Ryotaro Okiayu
Luigi Yoshida: Daisuke Ono
Kosei Goto: Tokuyoshi Kawashima
Yuri Nagata: Masumi Asano

Opening Theme Song: THE CHERRY COKES "My story"
Ending Theme Song: GPS "Get tough!"


---


Note:
Anime adaptation of the comedy manga by Hikaru Nakamura serialised in Young Gangan.

Synopsis:
Heir to a major international company, university student Ko Ichinomiya grew up with the doctrine "never owe anyone anything". But when he is saved from drowning by Nino, a strange girl living on the riverbed of Arakawa, he must pay her back by living under the bridge with her.

Airing:
TV Tokyo: 4/4(Sun) 25:35-

Staff:
Original Story: Hikaru Nakamura
Director: Akiyuki Shinbo
Series Director: Yukihiro Miyamoto
Series Composition/Screenplay: Deko Akao
Character Design: Nobuhiro Sugiyama
Background Art Director: Koji Azuma
Sound Director: Yota Tsuruoka
Sound Production: Rakuonsha
Music production: STAR CHILD
Animation Production: Shaft

Cast:
Ko Ichinomiya: Hiroshi Kamiya
Nino: Maaya Sakamoto
Soncho(Village Chief): Keiji Fujiwara
Hoshi: Tomokazu Sugita
Sister: Takehito Koyasu
Maria: Miyuki Sawashiro
Stella: Chiwa Saito


---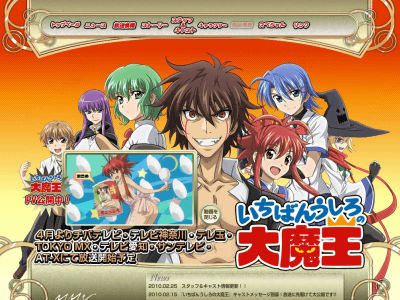 Note:
Anime adaptation of the light novel series by Shotaro Mizuki. A manga adaptation by Souichi Ito is currently running on Champion Red.

Synopsis:
A newborn baby was left on the steps of a church by a witch. Christened "Akuto", the baby grows up to be a philanthropic model student with egalitarian belief. However, upon entering Constant Magic Academy he finds out that his occupational niche happens to be "Mao"(the Devil).

Airing:
Chiba TV, tvk, Teletama, Tokyo MX, TV Aichi, SUN-TV, AT-X

Staff:
Original Story: Shotaro Mizuki
Original Character Design: Souichi Ito
Director: Takashi Watanabe
Character Design/Chief Animation Director: Toshimitsu Kobayashi, Miyabi Koseki
Guest Design: Kazutaka Miyatake
Series Composition/Screenplay: Takawo Yoshioka
Screenplay: Masanao Akaboshi
Background Art Director: Shinji Kawai
Colour Composition: Rika Nishio
Director of Photography: Hiroshi Ohnishi
Editor: Okayasu Editing Room
Composer: Tatsuya Kato
Music Production: Lantis
Sound Director: Toru Motoyama
Sound Production: delfisound
Animation Production: Artland
Production: Constant Magic Academy(Marvelous Entertainment, Media Factory, Hobby Japan, AT-X, Good Smile Company, Genco, Lantis)

Cast:
Akuto Sai: Takashi Kondo
Kayna Soga: Aki Toyosaki
Junko Hattori: Yoko Hikasa
Korone: Aoi Yuki
Hiroshi Miwa: Tsubasa Yonaga
Fujiko Eto: Shizuka Ito
Lilly Shiraishi: Ryo Hirohashi
Mitsuko Torii: Chiaki Takahashi


---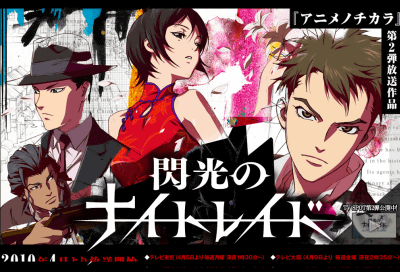 Note:
Second project of Anime no Chikara, a joint project of TV Tokyo's anime department and Aniplex, following So Ra No Wo To.

Synopsis:
Sakurai Agency is a intelligence organisation under Imperial Japanese Army in pre-WW2 Shanghai, with psychic members. Aoi Miyoshi, an illegitimate son of an important political figure, has a somewhat limited psychokinetic ability. Upon returning from his study abroad in Europe, Aoi finds out his fiancee has passed away. Crushed, he moves to Shanghai, joins the agency and gets involved in a world-shaking event.

Airing:
TV Tokyo: 4/5(Mon) 25:30-
TV Aichi: 4/7(Wed) 25:58-
TV Osaka: 4/9(Fri) 26:35-
BS Japan: 4/11(Sun) 24:05-

Staff:
Original Story/Animation Production: A-1 Pictures
Director: Atsushi Matsumoto
Character Concept: Akimine Kamijyo
Character Design: Keigo Sasaki
Main Writer: Shinsuke Ohnishi
Composer: Taro Hakase
Sound Director: Minoru yamada
Background Art Director: Yoshio Tanioka
Background Art Composition: Kazushige Kanedaira
Mecha & Prop Design: Shinobu Tsuneki
Director of Photography: Shinji Nasu
Assistant Director: Naomichi Yamato
Colour Composition: Kazuko Nakajima
Production: Senko no Night Raid Production Committee

Cast:
Aoi Miyoshi: Hiroyuki Yoshino
Kazura Iha: Daisuke Namikawa
Yukina Sonogi: Yoshiko Ikuta
Kaede Kagiya: Takanori Hoshino


---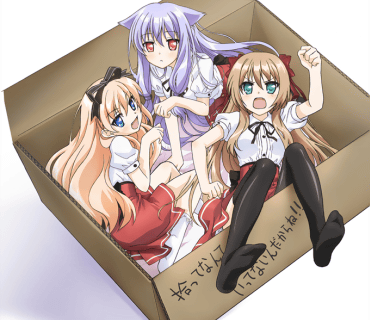 Note:
Anime adaptation of the light novel series by Tomohiro Matsu. A manga adaptation by Kentaro Yabuki started serialization in Jump Square this January. "Mayoi Neko" means "Stray Cats".

Synopsis:
Takumi Tsuzuki is the adopted younger brother of Otome Tsuzuki. He ran away from an orphanage and was found by Otome, and they subsequently became family. Together they run the Stray Cats patisserie, where Takumi's childhood friend Fumino works part-time. Fumino has a habit of meaning entirely the opposite of what she usually says, a fact only Takumi seems to be aware of.

Airing:
TBA

Staff:
Director: TBA
Series Composition: Tomohiro Matsu
Head Writer: Noboru Kimura
Character Design: Naoko Nakamoto
Animation Production: AIC
Production: Stray Cats Society

Cast:
Fumino Serizawa: Kanae Ito
Chise Umenomori: Yuka Iguchi
Nozomi Kiriya: Ayana Taketatsu
Otome Tsuzuki: Satomi Sato
Takumi Tsuzuki: Nobuhiko Okamoto
Kanae Naruko: Yui Horie
Kaho Chikumaen: Yukari Tamura
Ieyasu Kikuchi: Hiroyuki Yoshino
Daigoro Kohya: Junji Majima
Sato: Rina Sato
Suzuki: Satomi Arai


---
♦RAINBOW: Ni-sha Roku-bo no Shichi-nin



Note:
"Ni-sha Roku-bo no Shichi-nin" translates to "Seven people in two halls, six cells". Anime adaptation of ongoing manga series by Joji Abe(story) and Masasumi Kakihara(illustration) serialised in Big Comic Sp irits.

Synopsis:
1955, six boys meet charismatic Rokurota Sakuragi a.k.a. "Anchan (big bro)" in a juvie. The story follows the lives of the six after their release, of how they follow their dreams and try to live straight, following Anchan's lesson.

Airing:
Nippon Television: 4/6(Tue) 24:59-

Staff:
Original Story: George Abe, Masasumi Kakisaki
Director: Hiroshi Kojina
Series Composition: Hideo Takayashiki
Character Design: Ai Kikuchi
Chief Animation Director: Ai Kikuchi, Mika Takahashi
Background Art: Tomoyuki Shimizu
Director of Photography: Yukihiro Masumoto
Colour Composition: Yoshinori Horiuchi
Editor: Satoshi Terauchi
Sound Director: Masafumi Mitsuma
Sound Effect: Shizuo Kurahashi
Sound production: Techno Sound
Animation Production: Madhouse
Production: VAP

Cast:
Mario Minakami: Shun Oguri
Setsuko: Shihori Kanjiya
Rokurota Sakuragi: Rikiya Koyama
Mansaku Matsuura: Tomohiro Waki
Ryuji Nomoto: Keiji Fujiwara
Noboru Maeda: Romi Park
Tadayoshi Tohyama: Takaya Kuroda
Joe Yokosuka: Tatsuya Hasome
Sasaki: Takaya Hashi
Ishihara: Koji Ishii
Lilly: Kaori Yamagata
Narration: Megumi Hayashibara


---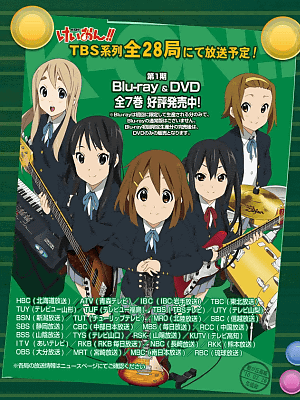 Note:
Sequel to the anime aired in 2009, adapted from the four-panel comic strip manga by Kakifly.

Synopsis:
Follows the story of high school girl Yui and the members of her band in the school's K-On(light music) club, picking up from where the first season left.

Airing:
TBS: 4/6(Tue) 25:25-
HBC:
ATV: 4/18(Sun) 24:50-
IBC Iwate: 4/20(Tue) 24:45-
TBC:
TUY: 4/20(Tue) 24:50-
TUF:
UTY:
BSN:
TUT:
MRO: 4/19(Mon) 25:25-
SBC:
SBS: 4/20(Tue) 25:20-
CBC: 4/15(Thu) 26:30-
MBS: 4/10(Sat) 26:28-
RCC: 4/23(Fri) 26:55-
BSS: 4/19(Mon) 25:25-
TYS:
RSK:
KUTV:
ITV: 4/22(Thu) 25:20-
RKB:
NBC:
RKK:
OBS:
MRT: 4/17(Sat) 26:09-
MBC: 4/21(Wed) 25:10-
RBC: 4/23(Fri) 26:35-

Staff:
Original Story: Kakifly
Director: Naoko Yamada
Series Composition: Reiko Yoshida
Character Design: Yukiko Horiguchi
Background Art: Seiki Tashiro
Colour Composition: Akiyo Takeda
Cinematographer: Rin Yamamoto
Musical Instruments Setting: Hiroyuki Takahashi
Animation Production: Kyoto Animation

Cast:
Yui Hirasawa: Aki Toyosaki
Mio Akiyama: Yoko Hikasa
Ritsu Tainaka: Satomi Sato
Tsumugi Kotobuki: Minako Kotobuki
Azusa Nakano: Ayana Taketatsu
Sawako Yamanaka: Asami Sanada
Nodoka Manabe: Chika Fujito
Ui Hirasawa: Madoka Yonezawa

Opening Theme Song: Hokago Tea Time(Lead Vo. Yui Hirasawa) "GO!GO!MANIAC"
Ending Theme Song: Hokago Tea Time(Lead Vo. Mio Akiyama) "Listen!!"


---
♦Saraiya Goyou(House of Five Leaves)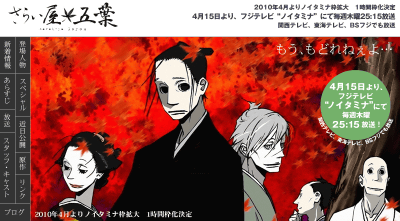 Note:
Anime adaptation of the samurai manga by Natsume Ono(Ristorante Paradiso) serialised in monthly Ikki magazine.

Synopsis:
Masterless samurai Akitsu Masanosuke is a skilled and loyal swordsman, but his naive, diffident nature has time and again caused him to be let go by the lords who have employed him. Hungry and desperate, he becomes a bodyguard for Yaichi, the charismatic leader of a gang called "Five Leaves." Although disturbed by the gang's sinister activities, Masa begins to suspect that Yaichi's motivations are not what they seem. And despite his misgivings, the deeper he's drawn into the world of the Five Leaves, the more he finds himself fascinated by these devious, mysterious outlaws

Airing:
Fuji TV: April 15(Thu) 25:15-
Kansai TV, Tokai TV, BS Fuji: TBA

Staff:
Original Story: Natsume Ono
Director/Series Composition: Tomomi Mochizuki
Character Design: Kazuto Nakazawa
Chief Animation Director: Yoshimitsu Yamashita
Background Design: Masahiro Sato
Background Art: Michie Watanabe
Prop Design: Shinobu Tsuneki
Colour Composition: Miyoko Ichinose
Editor: Tomoki Nagasaka
Director of photography: Kazuhiro Yamada
Composer: MOKA☆(Kayo Konishi, Yukio Kondo)
Sound Production: Jinnnan Studio
Animation Direction: Manglobe

Cast:
Masanosuke Akitsu: Daisuke Namikawa
Yaichi: Takahiro Sakurai
Otake: Fuyuka Oura
Umezo: Masaya Takatsuka
Matsukichi: Yuya Uchida
Heizaemon Yagi: Hiroyuki Kinoshita
Okinu: Ao Takahashi
Soji (Goinkyo): Katsuhisa Hoki

Opening Theme Song: Immi "Sign of Love"
Ending Theme Song: Rake "all I need is..."


---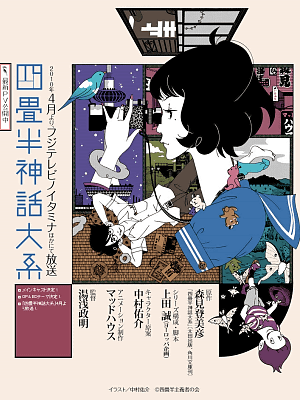 Note:
Based on a novel by Tomihiko Morimi. "Yojohan" means 4.5 tatami mats, which is the size of a small room of 9ft×9ft. "Shinwa" means Myths. To be aired in Fuji-TV's noitaminA block along with House of Five Leaves.

Synopsis:
The story revolves around watashi(me), the narrator, a third year male student of Kyoto University and his peculiar friends.

Airing:
Fuji TV: April 22

Staff:
Original Story: Tomihiko Morimi
Director: Masaaki Yuasa
Series Composition: Makoto Ueda
Original Character Design: Yusuke Nakamura
Character Design, Animation Director: Nobutaka Ito
Background Art: Shin'ichi Uehara
Colour Composition: Kunio Tsujita
Sound Director: Eriko Kimura
Composer: Michiru Oshima
Animation Production: Madhouse

Cast:
Watashi (Me): Shintaro Asanuma
Akashi-san: Maaya Sakamoto
Ozu: Hiroyuki Yoshino
Higuchi shisho (Master Higuchi): Keiji Fujiwara
Jogasaki-sempai: Junichi Suwabe
Hanuki-san: Yuko Kaida

Opening Theme Song: Asian Kung-Fu Generation "Maigo Inu to Ame no Beat"
Ending Theme Song: Junji Ishiwatari + Yoshinori Sunahara + Etsuko Yakushimaru "Kamisama no Iutori"


---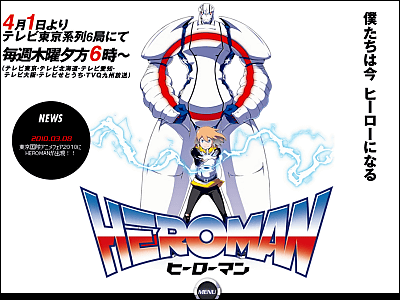 Note:
Anime based on a story by Stan Lee. A manga adaptation is currently serialised in Monthly Shonen Gangan.

Synopsis:
Joey is your average American boy obsessed with superhero comics. One day he picks up a toy robot from the trash and name it "Heroman", which comes to life as a giant robot to defeat evil robots.

Airing:
TV Tokyo Network: April 1(Thu) 18:00-

Staff:
Original Story: Stan Lee
Director: Hitoshi Nanba
Series Composition: Akira Yamatoya
Character Design: Shigeto Koyama
Creature Design: Shingo Takeba
Chief Animator: Toshihiro Kawamoto, Takaaki Tomioka
Colour Composition: Reiko Iwasawa
Animation Production: Bones

Cast:
Joey: Mikako Komatsu
Simon: Ryohei Kimura
Lina: Mayu Obata
Denton: Cho
Vella: Naomi Shindo
Will: Makoto Yasumura
Nick: Akio Suyama
Gogol: Unsho Ishizuka

Opening Theme Song: Tetsuya "Roulette"
Ending Theme Song: Flow "CALLING"


---


Note:
Part of the mixed media project by Jun Maeda of popular visual novels Kanon, Air and Clannad.

Synopsis:
The story takes place in the afterlife, and follows the main protagonist Otonashi, a boy who lost his memories of his life after dying. He is enrolled into the afterlife school, which exists as a middle ground between heaven and earth, where students learn to give up any lingering attachments they still have from life before finally going to heaven. There he meets a girl named Yuri who invites him to join the SSS—Shinda Sekai Sensen (lit. Afterlife War Front)—an organization she leads which fights against God.

Airing:
TBA

Staff:
Original Story/Screenplay: Jun Maeda
Character Concept: Na-Ga
Director: Seiji Kishi
Character Design/Chief Animation Director: Katsuzo Hirata
Sound Director: Satoki Iida
Animation Production: P.A. Works

Cast:
Otonashi: Hiroshi Kamiya
Yuri: Harumi Sakurai
Tenshi(Angel): Kana Hanazawa
Yui: Eri Kitamura
Hinata: Ryohei Kimura
Takamatsu: Takahiro Mizushima
Noda: Shun Takagi
Shiina: Fuko Saito
Yusa: Yui Makino
Fujimaki: Yuki Masuda
TK: Michael Rivas
Matsushita: Eiichiro Tokumoto
Ohyama: Yumiko Kobayashi
Char: Hiroki Tochi
Iwasawa: Miyuki Sawashiro
Hisako: Chie Matsuura
Irie: Kana Asumi
Sekine: Emiri Kato

Opening Theme Song: Lia
Ending Theme Song: Aoi Tada


---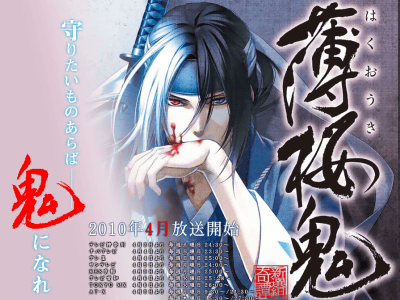 Note:
Based on otome game(dating sim targeted at female audience) "Hakuouki: Shinsengumi Kitan" by Idea Factory.

Synopsis:
Set in Bakumatsu(the final years of the Edo period). Chizuru is a girl living in Edo while her father works as a physician at Kyoto. When she fails to contact her father, she gets worried and decides to visit Kyoto, disguised as a boy. There she encounters the members of Shinsengumi.

Airing:
TBA

Staff:
Original Story: Otomate(Idea Factory)
Director: Osamu Yamasaki
Character Design: Atsuko Nakajima
Sound Director: Miwa Iwanami
Animation Production: Studio Deen

Cast:
Chizuru Yukimura: Hoko Kuwashima
Hijikata Toshizo: Shin-ichiro Miki
Okita Soji: Showtaro Morikubo
Saito Hajime: Kosuke Toriumi
Todo Heisuke: Hiroyuki Yoshino
Harada Sanosuke: Koji Yusa
Kondo Isami: Toru Okawa
Yamanami Keisuke: Nobuo Tobita
Nagakura Shinpachi: Tomohiro Tsuboi
Chikage Kazama: Kenjiro Tsuda


---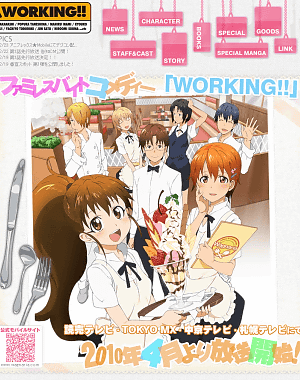 Note:
Anime adaptation of the four-panel comic strip manga series by Karino Takatsu serialised in Young Gangan.

Synopsis:
Sōta is a 16-year-old high school student recruited by Poplar, an undersized 17-year-old high school student, to become a new employee at the family restaurant Wagnaria where she works. He is enamored by cute things and thus favors Poplar over the other employees due to her cute appearance. He usually finds his co-workers and the rules of the restaurant to be strange, but he still has an attachment to his job.

Airing:
TOKYO MX: 4/4(Sun) 23:00-
Yumiuri TV: 4/5(Mon) 25:44-
Sapporo TV: 4/5(Mon) 25:59-
Chukyo TV: 4/6(Tue) 26:44-

Staff:
Original Story: Karino Takatsu
Director/Series Composition: Yoshimasa Hiraike
Character Design/Chief Animation Director: Dhingo Adachi
Prop Design: Usaku Myochin
Colour Composition: Izumi Sakamoto
Background Art: Ken'ichi Tajiri
Editor: Kentaro Tsubone
Director of Photography: Takeshi Hirooka
Sound Director: Yota Tsuruoka
Sound Production: Rakuonsha
Composer: MONACA
Production: A-1 Pictures

Cast:
Sota Takanashi: Jun Fukuyama
Poplar Taneshima: Kana Asumi
Mahiru inami: Saki Fujita
Yachiyo Todoroki: Eri Kitamura
Kyoko Shirafuji: Kumiko Watanabe
Jun Sato: Daisuke Ono
Hiro'omi Soma: Hiroshi Kamiya
Kazue Takanashi: Ryoko Shiraishi
Izumi Takanashi: Yoko Hikasa
Kozue Takanashi: Shizuka Ito
Nazuna Takanashi: Momoko Saito


---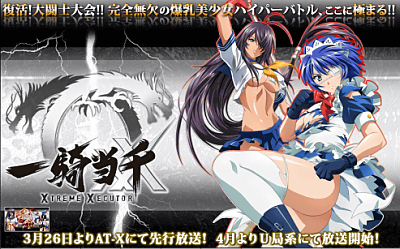 Note:
4th anime adaption of Yuji Shiozaki's Ikki Tousen serialized on ComicGUM. There are 16 volumes of comics and characters are also favored as a model for garage kits. This season, the anime will collaborate with Koihime Muso - Otome Tairan, for both anime are based on The Romance of Three Kingdoms.

Synopsis:
Sun Ce's Nanyo Gakuin and Liu Bei's Seito Gakuen won the fight with Kyosho Gakuin. But after the battle, a mysterious shadow resurrected at the abandoned factory. At the same time, a ponytail-haired girl raids Kyosho Gakuen, seized broadcast room and yelled out "This is Ma Chao of Ryoshu Highschool! Now fight with me Cao Cao!"

Airing:
AT-X: 3/26(Fri) 10:00-, 22:00-, 3/30(Tue) 16:00-, 28:00-
Chiba TV、Television Kanagawa、Teletama、Tokyo MX、Aichi Television Broadcasting、SUN-TV
Streamed on ShowTime and Media Factory Mobile

Staff:
Original Story: Yuji Shiozaki
Director, Series Composition: Koichi Ohata
Screenplay: Ryunosuke Kingetsu, Toshimitsu Takeuchi, Masaya Honda
Character Design: Rin SHin
Character Design・Chief Animation Director: Jyunji Goto
Action animation Direcor: Ryo Tanaka
Prop Designs: Kenji Miyawaki
Background Art Director: Jiro Kono
Colour Composition: Keiko Kai
Director of Photography: Shoichi Komuro
Editor: Jun Taguma
Sound Director: Katsunori Shimizu
Sound Production: Zach Promotion
Composer: Koji Takanashi
Music Production: Media Factory
Produce: GENCO
Animation Production: TNK
Production cooperation: Arms

Cast:
Sun Ce:Masumi Asano
Lu Meng:Yuko Kaida
Zhou Yu:Satoshi Hino
Liu Bei:Kei Shindo
Guan Yu:Hitomi Nabatame
Zhang Fei:Minori Chihara
Ma Chao:Aya Endo

Opening Theme Song: Yuka Masuda "Stargazer"
ED: Sun Ce(CV:Masumi Asano)、Ma Chao(CV:Aya Endo) "Endless Soul - Eternal Soldier"


---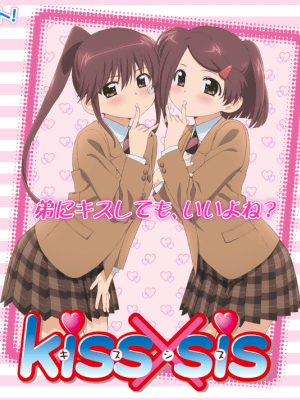 Note:
Anime adaptation of ongoing manga series by Bow Ditama serialised in Bessatsu Young Magazine.

Synopsis:
Keita Suminoe is a third-year junior-high school student studying for his high school entrance exams. He is living at home with his older twin stepsisters, Ako and Riko, who kiss, flash, and display their affection for him in public. They help him prepare for his exams. Although they share no blood-relation to him, Keita begins to become romantically attracted to his two stepsisters and initially dislikes himself for it.

Airing:
AT-X

Staff:
Original Story: Bow DItama
Director: Munenori Nawa
Character Design: Tomoyuki Shimoya
Sub Design: Kuniaki Masuda
Chief Animation Director: Tomoyuki Shimono, Kuniaki Masuda
Colour Composition: Naoko Sato
Background Art Director: Naoko Osakabe
Sound Director: Hiromi Kikuta
Animation Production: Feel

Cast:
Ako Suminoe: Ayana Taketatsu
Riko Suminoe: Yuiko Tatsumi
Keita Suminoe: Ken Takeuchi
Dad: Tomoyuki Shimura
Mom: Tomoe Hanba


---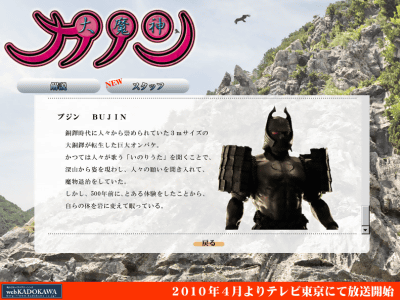 Note:
26-episodes tokusatsu series initially planned for Autumn 2009. Ressurection of the tokusatsu film classic Daimajin trilogy. The one billion yen (about 11 million dollars) budget is four times bigger than usual Japanese midnight TV drama series.

Synopsis:
Kanon is a lonely girl in modern day Tokyo, once an aspiring singer hoping to make people happy with her song, who lost her dream when she was betrayed by the one she's trusted. When good yokais(monsters) called Onbake notice evil spirits gathering at Tokyo, the good monsters try to ressurect their powerful leader called Bujin-sama to fight the evil. To wake up Bujin-sama, they neead a female human to sing the prayer song.

Airing:
TV Tokyo: 4/2(Fri) 25:23-
TV Aichi: 4/5(Mon) 25:28-
TV Osaka: 4/6(Tue) 25:30-
TV Setouchi: 4/7(Wed) 25:18-
TVQ Kyushu: 4/7(Wed) 25:38-
26 Episodes Total

Staff:
Supervising Producer: Shin'ichiro Inoue
Producer: Shigenori Takadera
Director: Taro Sakamoto, Norihiro Suzuki, Atsushi Shimizu, Takuji Kitamura, Kei Era, Yasuhiro Ohmine
Screenplay: Shinji Oishi, Naruhisa Arakawa, Shinsuke Onishi, Miyuki Sekiguchi
Tokusatsu: Toshio Miike
VFX: Ichijun Kosaka
Action: Tatsuro Koike
Cinematographer: Jiro Nomura
Sculptor: Shin'ichi Wakasa
Composer: Toshihiko Sahashi
Production Studio: Dog Sugar
Production: 2010 Daimajin Kanon Production Committee

Cast:
Kanon: Yuka Rikuna
Taihei: Hidekazu Majima
Ikechiyo: Nao Nagasawa
Tomosuke: Takashi Yamanaka
Sawamori: Tsuyoshi Mori
Hashitaka: Serina Ogawa
Otaki: Rie Shibata
Juzo: Hiroyuki Nagato

Opening Theme Song: Ryoko Moriyama "Sing your heart out"
Ending Theme Song: Lia "Ashita Tenki ni Nare"(lit. Let tomorrow be a sunny day)


---
♦Uragiri wa Boku no Namae o Shitteiru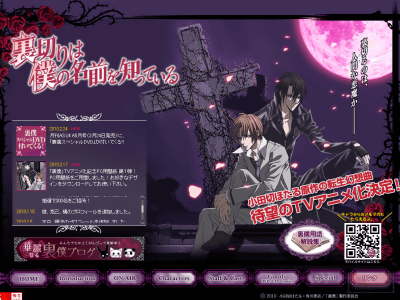 Note:
Anime adaptation of ongoing shojo manga series by Hotaru Odagiri serialised in Monthly Asuka. The titles translates to Betrayal Knows My Name.

Synopsis:
Sakurai Yuki is a mysterious boy with a mysterious power. His mother left him near an orphanage right after he was born. Because of that, Yuki strives for independence, hates being a burden to anyone near him, but at the same time, he is afraid of being left alone. Moreover, ever since he can remember he had a strange ability where when he touches others, he can feel their emotion.

Airing:
Chiba TV

Staff:
Original Story: Hotaru Odagiri
Director: Katsushi Sakurabi
Series Composition: Natsuko Takahashi
Character Design: Yumi Nakayama, Mai Matsuura
Colour Composition: Maya Muranaga
Director of Background Art: Hirotsugu Kakoi
Director of Photography: Kazuya Iwai
Editor: Shigeru Nishiyama
Sound Director: Jin Aketagawa
Composer: Shogo Kaida
Music Production: FlyingDog, Inc.
Animation Production: J.C.Staff
Production: "Uraboku" Production Committee

Cast:
Yuki Sakurai (Giou): Soichiro Hoshi
Zess (Luka Crosszeria): Takahiro Sakurai
Touko Murasame: Marina Inoue
Tsukumo Murasame: Jun Fukuyama
Hotsuma Renjou: Daisuke Ono
Shuusei Usui: Mamoru Miyano
Kuroto Horai: Hiroshi Kamiya
Senshiro Furuori: Satoshi Hino
Tachibana Giou: Shin-ichiro Miki
Isuzu Fujiwara: Ken Narita
Aya Kureha: Sayuri Yahagi
Katsumi Tohma: Nobuhiko Okamoto
Yuki (Previous Life): Yukana
Takashiro Giou: Takehito Koyasu
Kanata Wakamiya: Akira Ishida

---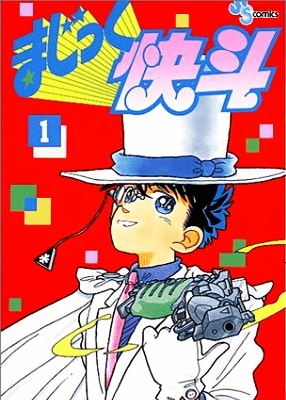 Note:
Anime adaptation of the shonen manga series by Gosho Aoyama of Case Closed(Detective Conan) serialised in Shonen Sunday before Case Closed. Set in the same universe, the title character Kaito Kid(Phantom Thief Kid) makes significant appearances later in Case Closed.

Synopsis:
When Kaito Kuroba's magician father dies under mysterious circumstances, he is made aware of his father's secret identity; a famous international criminal known as the Phantom Thief, and that he was murdered by a mysterious organization for refusing to aid them in retrieving the Pandora Gem; a mystical stone said to shed a tear during the passing of a particular comet, the consumption of which bestows immortality. He vows to prevent the organization from gaining immortality, and assumes his father's identity as he begins his quest for the gem.

Airing:
Animax: April 17(Sat) 8:30-, 18(Sun) 22:30-, 25(Sun) 12:30-

Staff:
Original Story: Gosho Aoyama

Cast:
TBA

---
---
♦Movie Pretty Cure All Stars DX2 Light Of Hope☆ Save the Rainbow Jewel!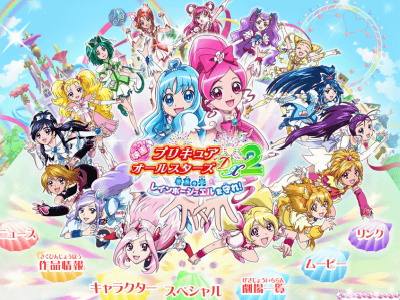 Notes:
The 8th adaption of Pretty Cure franchise. All 17 existing Pretty Cures, including new Cure Blossom and Cure Marine from Heart Catch Pretty Cure from this spring., is to be gather up, like the previous movie in Jan, 2009. Diamond-shaped chrystal Miracle Light, Data Carddus, Heart Catch Dream Dance Pretty Cure All Stars Roulette Card and DX2 type sun visor are handed for visitors.

Synopsis:
One morning, Tsubomi and Erica found Kofre and Sipure are missing. They found Sipure and Cofre at Fairy Park, an amusement park on the sea. The park is full of fairies like Kofre and Sipure, playing with amusement attraction. But suddenly mysterious shadow appears, brings huge chaos to the park. 17 Pretty Cures fight for peace and Rainbow Jewel.

Opening Date:
3/20(Sat.): Cinema Sunshine Ikebukuro, Nanba Parks Cinema and other theaters

Staffs:
Director: Takashi Otsuka
Screenplay: Isao Murayama
Original Character Designs: Akira Inagami, Toshie Kawamura, Hisashi Kagawa, Yoshihiki Umakoshi
Character Designs・Animation Director: Mitsuru Aoyama
Art Designs: Akihiro Hirasawa
Art director: Yuka Hirama
Color Composition: Toyoji Sawada
Production: Ken Suetake
Animation Production: Toei Animation

Casts of Voice:
Tsubomi Hanasaki(Cure Blossom): Nana Mizuki
Erika Kurumi(Cure Marine:Fumie Mizusawa
Love Momozono(Cure Peach):kanae Oki
Miki Aono(Cure Berry):Eri Kitamura
Inori Yamabuki(Cure Pine):Akiko Nakagawa
Setsuna Azuma(Cure Passion):Yuka Komatsu
Nozomi Yumehara(Cure Dream):Yuko Sanpei
Rin Natsuki(Cure Rouge):Junko Natsuko
Urara Kasugano(Cure Lemonade):Mariya Ise
Komachi Akimoto(Cure Mint):Ai Nagano
Karen Minaduki(Cure Aqua):Ai Maeda
Kurumi Mimino(Milky Rose), Milk:Eri Sendai
Saki Himukai(Cure Bloome): Orie Kimoto
Mai Misho(Cure Eaglet):Atsuko Enomoto
Nagisa Misumi(Cure Black):Yoko Honna
Honoka Yukijo(Cure White): Yukana
Hikari Kujyo(Shiny Louminous): Rie Tanaka


---
♦Higashi no Eden(Eden of East) Theater Movie II Paradise Lost


Notes:
The final story for the two parter. The February opening is delayed to March for "Expanding Plot".

Synopsis:
TBA

Opening Date:
March 13: Theatre Shinjyuku and 14 other theaters.

Staffs:
Original Story, Screenplay, Director: Kenji Kamiiyama
Original Characters: Chika Umino
Sound tracks Kenji Kawai
Character Designs: Satoko Morikawa
Assistant director: Masayuki Yoshihara
Animation Director in chief* Satoru Nakamura
Art director: Yusuke Takeda
Color Composition: Yumiko Katayama
CGI Director: Makoto Endo
Filming Director: Koji Tanaka
Animation Production:Production I.G

Casts of Voice:
Akira Takizawa:Ryohei Kimura
Misaki Mori:Saori Hayami
Tomo Osugi:Takuya Eguchi
Kazuomi Hirasawa:Motoyuki Kawahara
Micchon:Ayaka Saito
Onee:Kimiko Saito
Haruo Kasuga:Hayato Taya
Yutaka Itadu:Nobuyuki Hiyama
Shiratori D. Kurohane: Rei Igarashi
Jintaro Tsuji: Koji Yusa
Ryo Yuki:Masakazu Morita
Daiki Mononobe: Atsushi Miyauchi
Juiz: Sakiko Tamagawa


---
♦Bungaku Shojo(Literature Girl)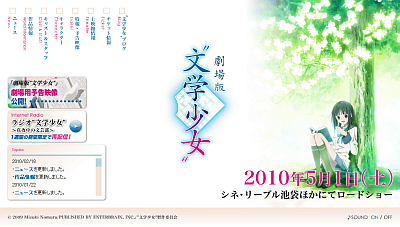 Notes:
Anime movie adaption of popular light novel series Bungaku Shojo(lit. Literature Girl) by Mizuki Nomura.

Synopsis:
Coming-of-age story with a touch of mystery, Bungaku Shojo centers on Konoha Inoue, an ex-bestselling author who used to write under a pseudonym. He has retired after a traumatic event in middle school, now trying to live as an ordinary highschool student. But somehow Toko Amano, chair of the school's Literature Club who describes herself as "the literature girl", leeched onto him and drew him into the club. Without his intent, his life becomes eventful again, even more so than when he was a best-selling novelist.

Opening Date:
May 1(Sat): United Cinema Sapporo, Cine Libre Ikebukuro, Fushimi Million-za, Theatre Umeda, United Cinema Canal City 13

Staffs:
Director:Shunsuke Tada
Original Story:Mitsuki Nomura
Original Characters:Miho Takeoka
Story Composition,Screenplay: Yuka Yamada
Character Designs: Keita Matsumoto
Sound tracks:Masumi Ito
Animation Production:Production I.G
Production: "Bungaku Shojo" Production Comittee

Casts of Voice:
Toko Amano:Kana Hanazawa
Konoha Inoue:Miyu Irino
Nanase Kotobuki:Nana Mizuki
Ryuto Sakurai:Mamoru Miyano
Kazushi Akutagawa:Daisuke Ono
Maki Himekura:Shizuka Ito
Chia Takeda:Aki Toyosaki
Mori-chan:Asami Shimoda

OVA

---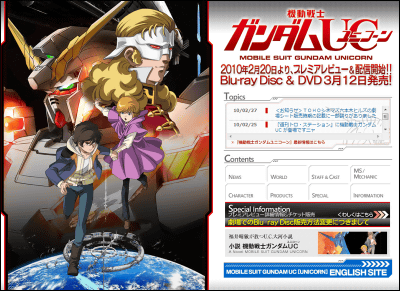 Note:
First of the six OVA episodes based on the light novel series by Harutoshi Fukui. DVD and Blu-Ray Disc release scheduled for simultaneous worldwide release.

Synopsis:
The story takes place in U.C. 0096, three years after the events of Mobile Suit Gundam: Char's Counterattack. Banagher Links is an ordinary boy living in the colony "Industrial 7" attending the Anaheim Industry Technical School. When he meets Audrey Burne, a mysterious girl from a noble family, he is drawn into a conflict over the top-secret "Laplace's Box".

Release date:
March 12(Fri)

Staff:
Original Concept: Hajime Yatate, Yoshiyuki Tomino
Original Story: Harutoshi Fukui
Director: Kazuhiro Furuhashi
Screenplay: Yasuyuki Muto
Original Character Design: Yoshikazu Yasuhiko
Anime Character Design: Kumiko Takahashi
Original Mobile Suit Design: Kunio Okawara
Mechanical Design: Hajime Katoki, Jun'ya Ishigaki, Norihiko Genma
Composer: Hiroyuki Sawano
Sound Director: Eriko Kimura
Background Art Director: Shigemi Ikeda
Colour Composition: Takako Suzuki
Cinematographer: Takeshi Kuzuno, Yui Tanaka
CG Director: Tomohiro Fujie
Editor: Daisuke Imai
Animation Production: Sunrise

Cast:
Banagher Links: Koki Uchiyama(Japanese)/Steve Staley(English)
Audrey Burne: Ayumi Fujimura/Stephanie Sheh
Takuya Irei: Hiro Shimono/Robby Sharpe
Micott Bartsch: Haruka Tomatsu/Rachael Lillis

Theme Song: Chiaki Kuriyama "Ryusei no Namida(lit. Tears of a Shooting Star)"

Related Post:
List of New Anime: Winter 2010 - GIGAZINE

List of New Anime: Autumn 2009 - GIGAZINE

List of New Anime Series launching Spring 2009 - GIGAZINE
in Anime, Posted by logc_nt