Shueisha 's popular cartoon gathers at Makuhari Messe, entrance free event "Jump Festa 2010" starts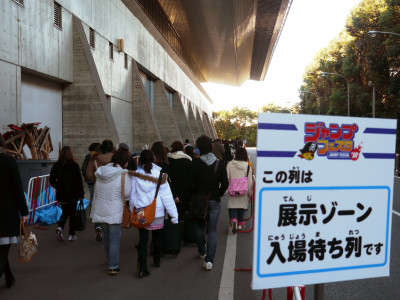 Weekly Shonen Jump,Jump square,V jumpEvents that Shueisha 's works published numerous popular magazines come togetherJump Festa 2010"Is taking place at Makuhari Messe from December 19th. Booths that can experience jumping works, booths of jump artists' games and manufacturers of goods, corner where valuable original drawings were displayed, and jump super stage where luxury guests appeared, and so on, there are plenty of contents.

This event does not require pre-registration, etc., because it is free entry and free entrance system, so I went to see the how crowded it is.

Details are as below.
The venue is Makuhari Messe. The weather is literally cloudy with no clouds, but it is a bit cold.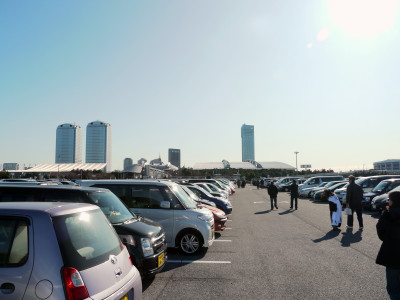 A signboard on the way from the parking lot to the exhibition hall. Although it has not already been said that "Awesome matrix is ​​out there!" Because it has already entered the entrance, it was surely a queue was formed before the opening.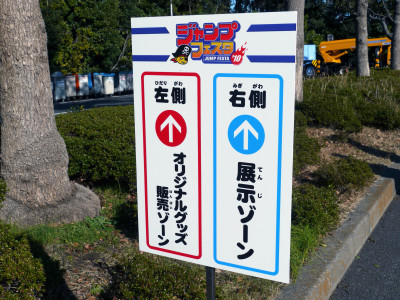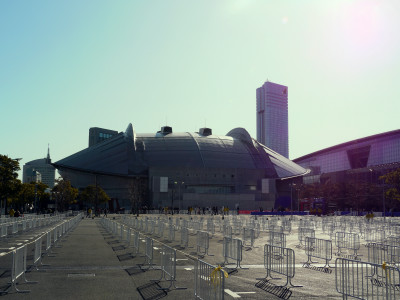 The entrance of the original goods selling zone on the left and the entrance of the exhibition zone on the right. When entering the exhibition zone, in order to go to the goods selling zone it is necessary to leave once and return to here again.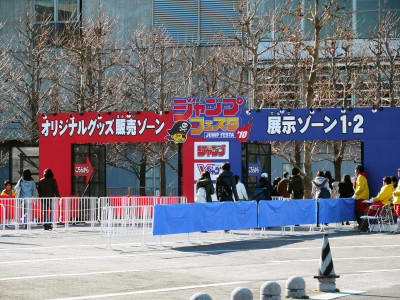 By the way, the purchase waiting time for the goods selling zone is 180 minutes (3 hours). It might be painful for children for a while.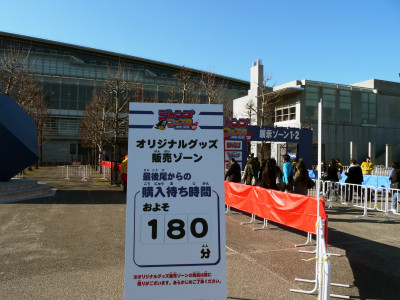 So I will enter the exhibition zone.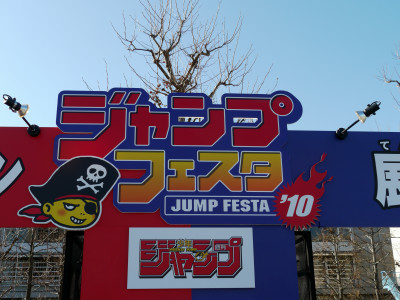 It is not immediate inside the building, but it is walking around the outer periphery.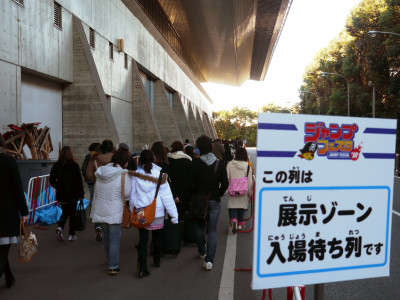 Remaining of the waiting queue.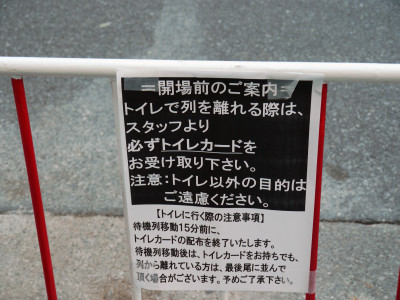 Finally it is entrance.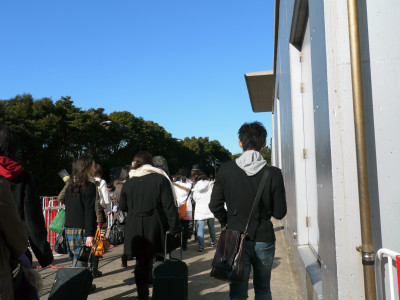 I was waiting right in after entering "BLEACHKazaki Kurosaki.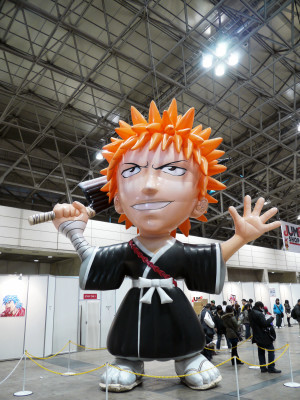 Besides this, a huge doll of an animated work was standing. Here seems to be unwilling "GintamaSakata Gintoki.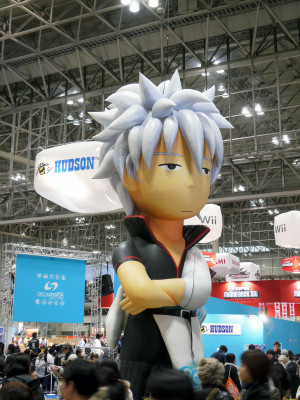 "Dragon ball reformSon Goku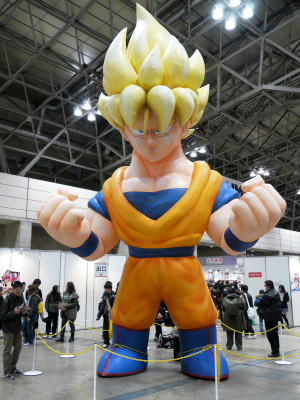 The movie is a big hit "one piece"Monkey · D · Luffy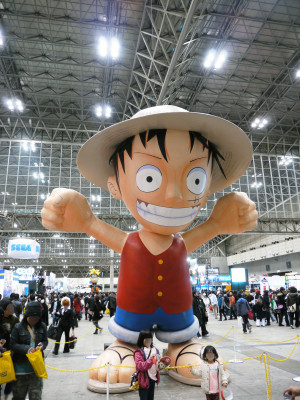 "NARUTO - Naruto Shippuden"Uzumaki Naruto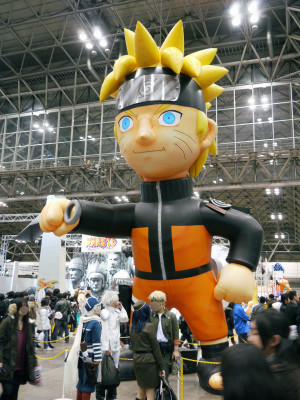 "Katekyo Hitman REBORN!Reborn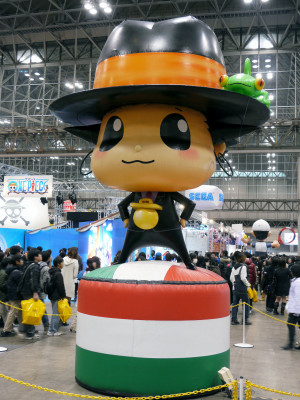 Animation has ended but continues to be popular with musicals (Tenimu) etcPrince of TennisEchizen Ryoma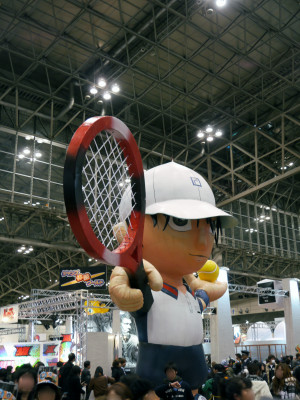 "Tegami beeRag · seeing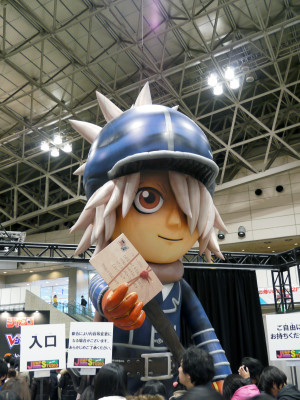 "Yu-Gi-Oh 5 D'sFixed planets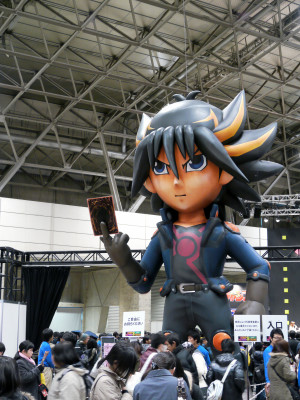 Jump Super Anime Tour 2009"Toriko" Toriko whose animation was screened in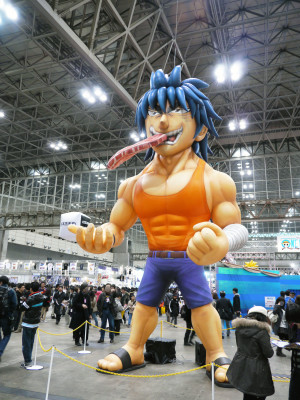 In addition, since interesting booths were exhibited here and there, I have peeped into flicker.

"Jump Festa 2010" Inside the venue wrapped up by the ferocious heat

"Jump Festa 2010" Foods that were sold at stall villages, images of boys' jumps serialized works