The geeks of London's IT world gets nudity with a charity calendar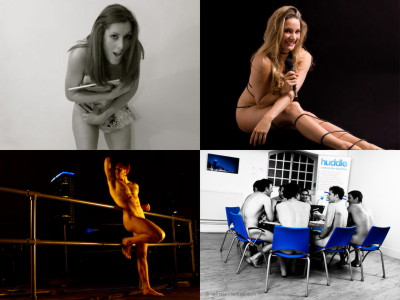 I think that it is a time when there are many people thinking about next year's calendar purchase soon after cutting off the remaining one and a half months this year as well. A charity calendar in which a part of the price is used for charity is also released a lot this time, but because of charity it is not possible to attract media attention or to attract consumers' willingness to buy in any calm calendar In the UK, a nude calendar for charity is flourishing.

In GIGAZINE so farOxford students·Student in veterinary department of Cambridge·Farmers at Dudley ZooI've been introducing a nude calendar such as' What is this?Geek"Charity calendar that male and female of internet entrepreneur became nude has appeared as selling.

Details are as below.Nude London Tech Calendar 2010 - Oh go on, it's for charity ... # LDNnudetech

Photos: Tech workers go nude for charity calendar | IT PRO

London Nude Tech calendar: unclothed geeks (and ladygeeks) in a good cause | Technology | guardian.co.uk

Computer 'geeks' strip for charity - Telegraph

The cover of the calendar is 30.5 cm × 28 cm, and the two-page spread is 30.5 cm × 56 cm. This calendar where 24 Internet entrepreneurs active in London's IT world (12 boys and girls each) became a nude will be released on December 1st at 10 pounds (about 1500 yen).Firebox.comWe also accept pre-orders with.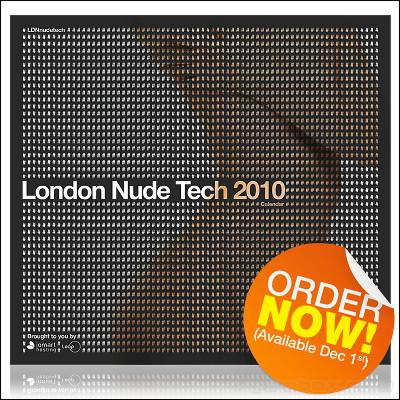 Since the production cost is covered by the sponsor, the full amount of sales will provide education and employment support for young people with disabilities in IndiaTake Heart IndiaIt will be donated to. In India we can give one person with disability computer training for six months at 37 pounds (about 5500 yen) and support 10 pounds for a lifetime stable job, which means that 10 pounds will be meaningful .

Mr. Milo Yiannopoulous (Mr.TechCrunch EuropeIt is said that the Internet entrepreneur wanted to overturn the image of "an unappealing geek" at the same time collecting money for charity. "I heard someone said in a joke," I thought, 'Let's try it.' There is a prejudice that the person who is doing Internet venture has a pretty geek but in fact it is I wanted to show that I do not have it, now I am aiming to sell over 5,000 copies, and I am also preparing an iPhone application, "Yiannopoulos said. "This charity is not a simple financial aid but an education and training so that people can get into a profession. It is a very meaningful charity, so it was easy to persuade friends to become nude for the calendar "

"Every one is a really nice picture, I regret not at all, I have had a fun experience and I hope that a lot of money will be gathered for a meaningful purpose,"Techfluff.tvHermione Way (24) is speaking. "I truly think that geeks are today's rock stars and I hope this calendar will help fight people's" geek constituents. "If you hang a bunch of geeks on the wall, it will be the best Christmas Should be "



IlikeucozMr. Fabio de Bernadi is 30 years old from Italy.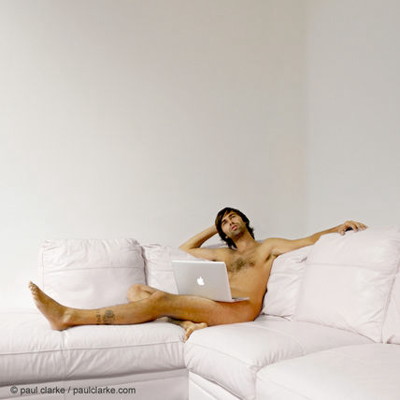 TechHubElizabeth Varley.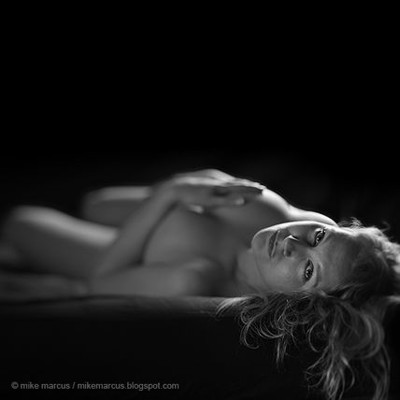 In a meetingHuddleOf the people.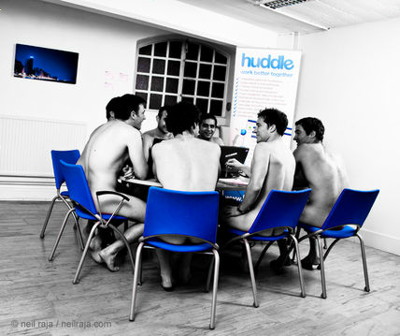 Currently involved in the entrepreneurship of two venturesGabrielle Laine-PetersMr.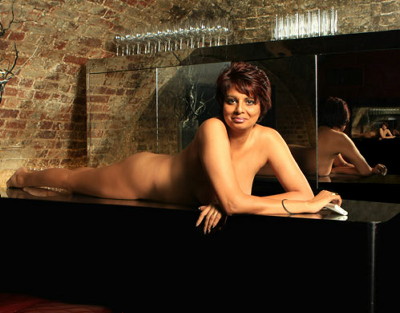 Photograph: Paul Clarke

Leap AnywhereMalcolm Scovil of.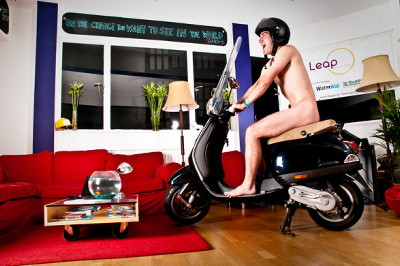 SkimlinksJoe Stephniewski of.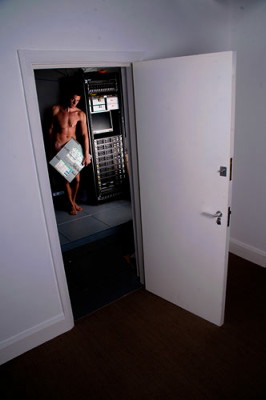 Photograph: Neil Raja

Girl Meets DressAnna Bance of.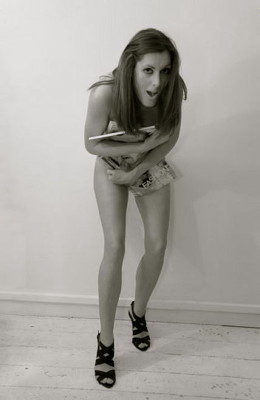 GroupSpacesDavid Langer of.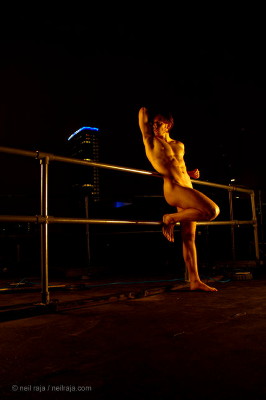 HuddleofZuzanna Pasierbinska-WilsonMr.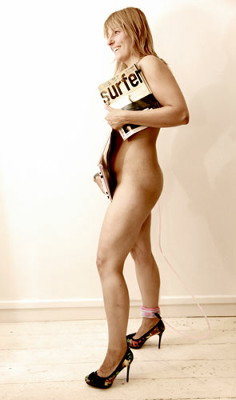 Photograph: Stephanie Bouchet

Game teamFnaticWhenUGAME.netFounder and professional gamer and web designer Sam Mathews.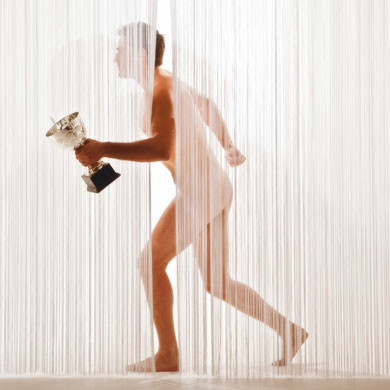 Photograph: Giulio Marcello

GlobrixPoppy Dinsey.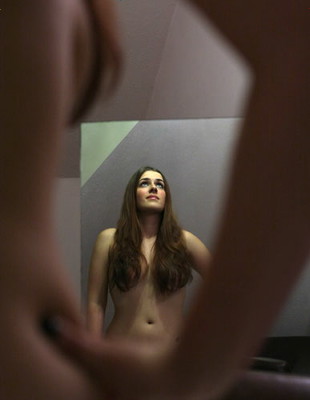 Photograph: Paul Clarke

TechCrunch EuropeEditorMike ButcherMr. Special also appeared.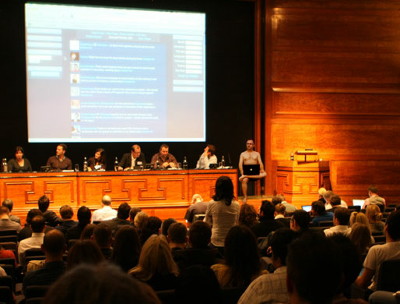 Photograph: Paul Clarke

The making image of "Nude London Tech Calendar 2010" is from the following.
Nude London Tech Calendar on Vimeo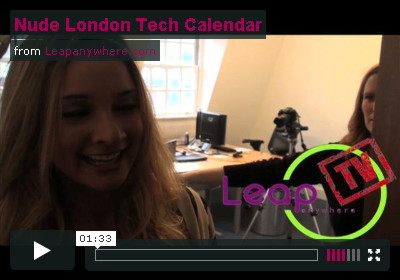 in Note, Posted by darkhorse_log