An insurance company refuses to pay as an unauthorized cancer treatment medicine is used, and a bill of $ 160,000 arrives under the family left behind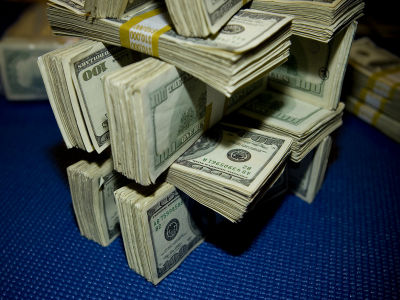 (ByJeremy Johnstone)

A patient suffering from stomach cancer at a hospital in Illinois province died. Because he used medicines that were approved as other cancer treatment medicines but had no effect on stomach cancer, the insurance company refused to pay the treatment fee, and the patient's wife 16 It seems that a bill of dollars (about 14.5 million yen) has arrived. It is not a rare case to use medicines for diseases different from those that received approval like this, and at that time the insurance company does not refuse to pay, but in this case What happened?

Details are as below.
Failed cancer treatment doubly painful for widow - chicagotribune.com

Jose Sanchez (49) is in Zion, Illinois in January 2009Cancer Treatment Centers of America(CTCA)It was carried into. There was no prospect of recovery already at this time, and there was a diagnosis that it is a few months remaining with stomach cancer.

The insurance company that Sanchez's wife Fanny Gonzales had joinedBlue Cross and Blue Shield of IllinoisWhen asked, "Does treatment cost be covered by insurance?" Several days later, it seems that a contact celebrating the couple entered from CTCA saying "I got permission to treat from an insurance company and OK" was given to the company. From January to April, Sanchez received active treatment. Initially it seems that the effect of treatment was seen, but it did not last long, and Sanchez died on May 21. By about this time, Blue Cross reported that there was a call to deny the first judgment, and contacts continued even after Sanchez's death.

Gonzales and Sanchez.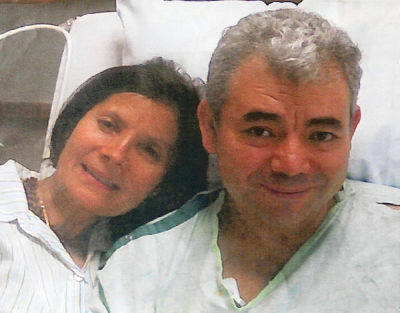 Sanchez's treatment was used forAvastinA medicine called. Although Avastin has been approved as a therapeutic agent for colorectal cancer but its effectiveness against stomach cancer has not been demonstrated, it is Blue Cross's opinion that it refuses to pay in any case, and as a result , CTCA sent an invoice to Mr. Gonzales for medical expenses of 161,601 dollars and 50 cents (about 14.5 million yen).

Mr. Gonzales fell into a panic and the Chicago Tribune "What's your problem?I asked for help. Mr. Gonzalez also died Sanchez, he said he did not hear that Avastin is a medicine that is not effective for stomach cancer, Gonzalez said "It is a series of shocks ... If you know if this situation will be the case, Avastin's I did not accept the use, "he said, worried about bankruptcy and becoming a penniless saying," I can not pay such a huge amount of money.

CTCA President and CEO Ahn Mizner said that he can understand Mr. Gonzales' worry, "We do not intend to give the family a large claim." For Avastin, for stomach cancer, "OLU (Off Label Use: It is used for another disease different from the originally approved use ", but even though admitting that it was, it explains that such usage was common.

Because the countermeasures that doctors have are limited to cancer in front of the cancer, the insurance company seems to pay also in the OLU. Also, because there is a policy not to pre-approve at CTCA, CTCA doctor in Sanchez's case did not confirm Blue Cross company in advance to use Avastin in advance. Regarding this, "Considering the burden of management (it is a nightmare to take pre-approval from OLU)," Mr. Mezner said.

In June, CTCA nurse again asked Blue Cross a letter to ask Avastin to apply insurance, but it seems that Blue Cross company refused. After that, Blue Cross got out of contact with Mr. Gonzalez, did not understand that she suffered a huge payment, Mr. Meisner. A question solver from the Chicago Tribune newspaper asked what happened to Gonzales' case, the agent of CTCA said that Gonzales would pay with financial assistance or abandon part of the $ 160,000 charge Explanation that there is an option to do. According to Mr. Mezner, he said that the talk has already proceeded, and tells the honesty that it sometimes happens that abandoning a part of the request because the family can not pay as in this way.

Mr. Gonzales seems to be currently working on home care, and problem solvers are trying to check how the problem came after a few weeks.

By the way, Avastin is approved for production and marketing by Chugai as a treatment for colon and rectal cancer in Japan, and it seems that clinical effect is seen in colon cancer and non small cell lung cancer. Although it is expected to stop symptom progression against age-related macular degeneration, it is said that there is no insurance indication. (Bevacizumab - Wikipedia)
in Note, Posted by logc_nt