"The $$60 billion Man" Vash the Stampede is Back! "Trigun: The Movie" to Come Out in 2010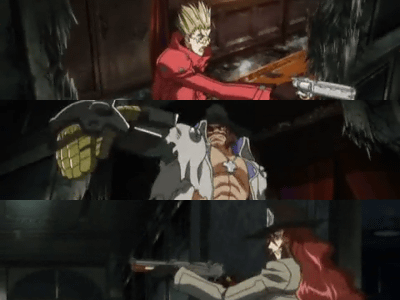 Trigun is a popular manga series by Yasuhiro Nightow depicting the adventure and misadventures of wandering gunman Vash the Stampede with a $$60,000,000,000(sixty billion double dollar) bounty on his head. Despite being also known as "The Humanoid Typhoon" due to the destruction which surrounds him, Vash is a jovial, lighthearted pacifist with the unlikely motto of "Love and Peace".

Trigun was adapted to a TV anime series by Madhouse in 1998. Twelve years on, a much-awaited feature film is to hit the theatres in Spring, 2010. A trailer first came out at the Anime Expo convention in July, 2009, and finally, the official website opened.

Read on for details and pics.
TRIGUN THE MOVIE Official Site
http://www.trigun-movie.com/

Here's a link to the trailer.
YouTube - Trigun The Movie 2009 Trailer *HQ*

Our hero, Vash the Stampede.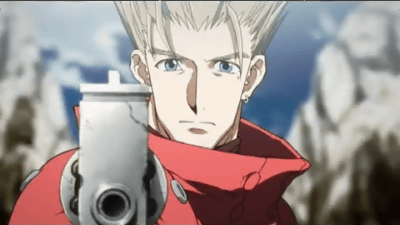 The "Love and Peace" Gunman Hits the Screen!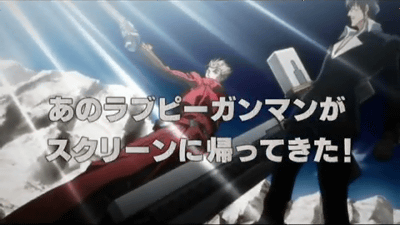 The target this time is worthy of $$300,000,000 ($$300 million), dead or alive.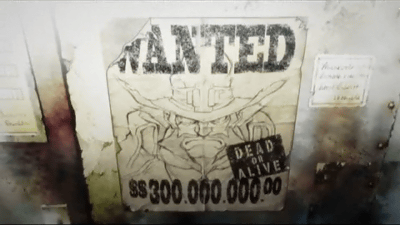 "Bandit of the Century VS Legendary Bounty Head"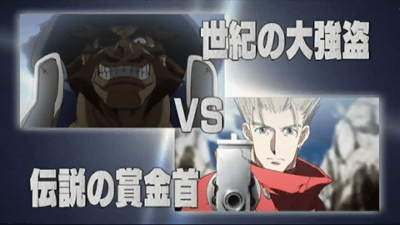 The guy wearing shades looks familiar.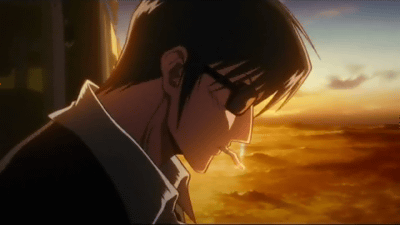 "Wolfwood VS Vash!?" Nicholas D. Wolfwood a.k.a. Nicolas the Punisher was on Vash's side in the TV series. Maybe not in the movie?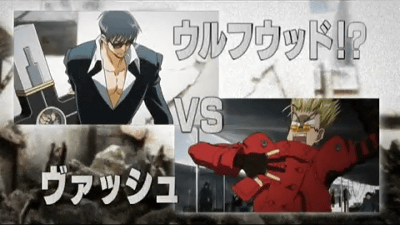 Bernardelli agents Meryl and Milly will make appearance.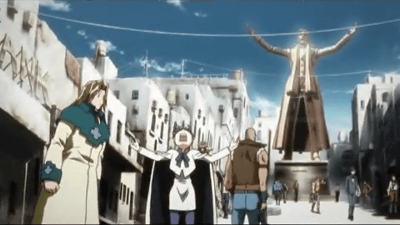 Seems like Meryl must suffer, as always.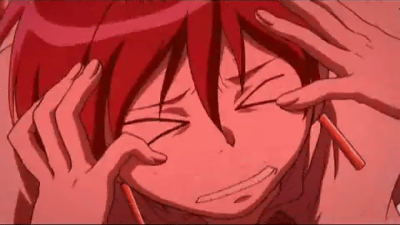 Mysterious female gunman Amelia. Is she a friend or foe?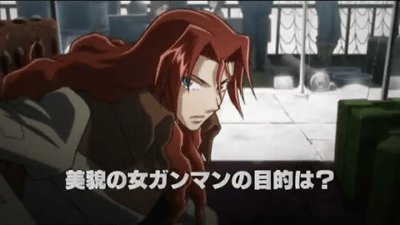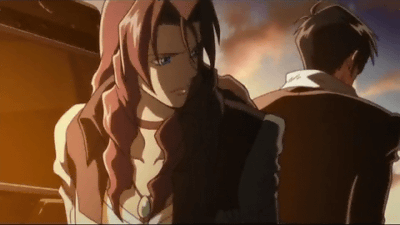 Things get complicated.....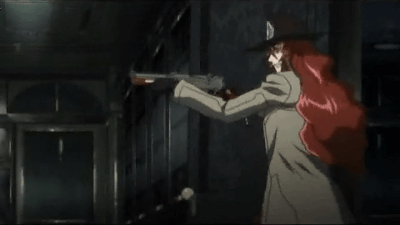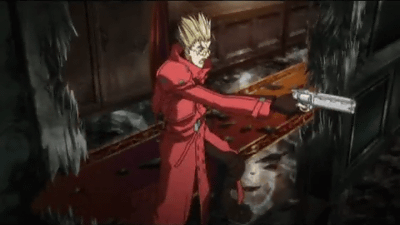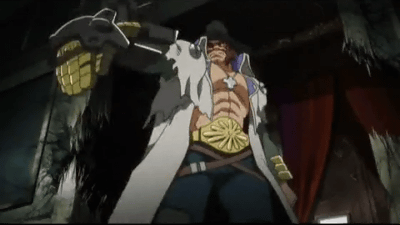 Directed by Satoshi Nishimura of the 1998 TV series, written by Yasuko Kobayashi of Shakugan no Shana, Witchblade and Claymore. The studio is, of course, Madhouse.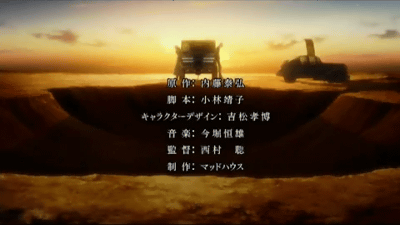 The movie will be a completely original stand-alone story.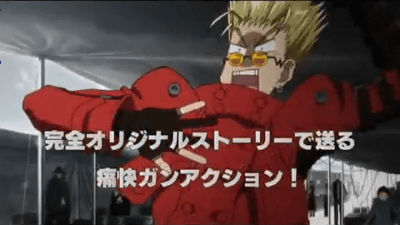 With the trademark comic relief, apparently.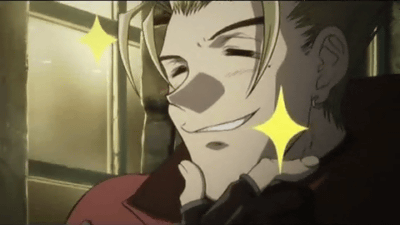 "COMMING SOON", the official website stated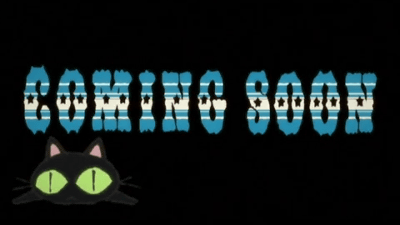 You can see the trailer dubbed in English (along with the cheers from the audience at Anime Expo 2009) on the link below.
YouTube - Trigun Movie Trailer

If you're able to see AnimeOne, the 1998 TV series will be webcasted for free starting on October 13 (one episode per week).

Anime One | TRIGUN (Special Free Webcast)