The main video of the movie "ATOM (Atom)" 3DCG animated in Hollywood is on the net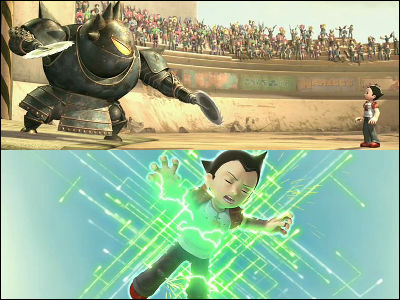 This Saturday, scheduled to be released from October 10 "ATOM (Atom)However, a part of its main part video was released. In various trailers that have appeared so far, only things that seem to be subtle, such as "Astro Boy", which is not so much, but what about this time?

Playback is from the following.
Apple - Movie Trailers - Astro Boy - Clip - The Robot Games
http://www.apple.com/trailers/summit/astroboy/hd/

Atom like something like a stadium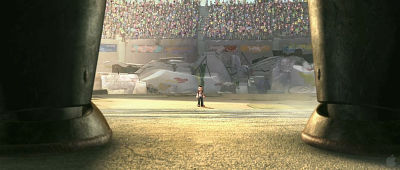 Looking up there ... ....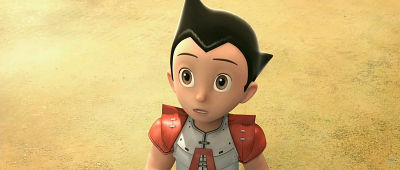 Mysterious enemy robot.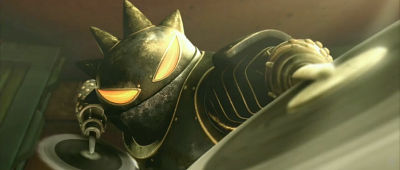 Apparently it seems to be forced to fight.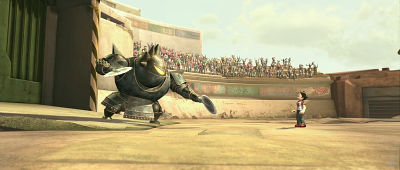 The second girl from the right seems to have a secret which can not be said to a companion by "Coke", a leader of children without a parent who lives on the ground.



Collide on barrier trying to escape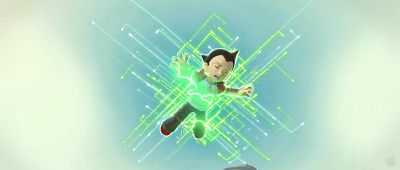 To serve fight seriously.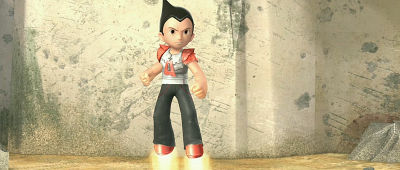 This person is "Ham Egg", a robot repair shop that is the parent of the children living on the ground, but actually it is a setting that there is a back face ... but this is the face of the back.