Sony developed "Wireless Power Supply System" that can also supply power to television, etc. Succeeded in extending transmission distance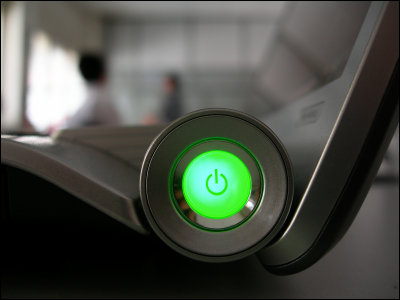 Although it is a "wireless power supply system" that attracts new attention as a method of charging small devices such as mobile phones and digital cameras, Sony has developed a system that can transmit high power efficiently.

Since electricity can be supplied to electronic devices such as televisions which are located a little away from each other, it may be released from the troublesome power cord becoming entangled or the like when put into practical use.

Details are as below.
Sony Japan | Press Release | Development of Highly Efficient "Wireless Power Supply System" Using Magnetic Resonance Type

According to this release, Sony seems to have developed a "wireless power supply system" that can supply power to remote electronic devices such as televisions with high efficiency without connecting the power cord.

The newly developed wireless power supply system can supply electric power of 60 W to an electronic device 50 cm away, and about 80% between the power transmission and receiving devices and about 60% when including the rectification circuit It is said that it realizes high efficiency of transmission.

This is the "wireless power supply system" developed this time




Note that the "wireless power supply system" developed this time includes the "magnetic field resonance type" non-resonance type which is a system in which the power energy supplied from the power transmission device propagates only to the power receiving device resonating at the same frequency through the space Contact power supply technology is adopted, even if the positional relationship between the devices is shifted, it is possible to supply power with high efficiency, and even if there is a metal between the power transmission and receiving devices, the characteristic that the metal does not get hot It is said to be there.

We also developed a "repeater device" that resonates at the same frequency as the power transmission / receiving device, extending it from 50 cm to 80 cm while maintaining power supply efficiency by placing it between power transmission and power receiving devices It is said that it succeeded.

Image when using "repeater device". Transmission distance is increasing.