Proposal for shareholders seeking to set up "men's vehicle" will be rejected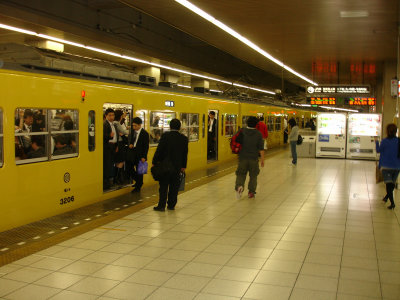 In response to successive false accusations,The shareholders of the railroad company formally requested the establishment of a "men's vehicle" in order to prevent false accusationsI told you at GIGAZINE the other day, but it became clear that it was rejected at the general shareholders' meeting.

It seems that the wall of realization was still thick.

Details are as below.
Negotiation for the installation of "men's vehicle" Seibu HD - MSN Sankei News

According to the Sankei Shimbun news report, at the general shareholders' meeting of Seibu Holdings Inc. held in Tokorozawa city, Saitama prefecture on June 24, the bill to request the establishment of a "men-only vehicle" to prevent misbehavior caused as a shareholder proposal However, it is said that it was rejected without obtaining approval from the largest shareholder 's US investment fund etc.

Also, although the question was asked about the ratio of passengers to men and women from shareholders, there was no question about the men's own vehicle itself.

Given that already the Seibu Holdings' Board of Directors has already introduced female-only vehicles at the Seibu Railway and carries out various activities to prevent crime such as posting posters to improve their manners, men About exclusive vehicles "In the present situation where there is little demand from users, it has not been judged that it should be implementedAlthough I expressed an opposing opinion saying that it is possible to really prevent misrepresentation of molested merely by introducing a female-only vehicle or posting a poster for improving manners?

Even if it is innocent, considering that once you are suspected of being a molester, it will be greatly affected in your life, so it is desirable that some measures be considered.
in Note, Posted by darkhorse_log