Just before the wedding, it turns out that the fiancee is a porn star and discards the engagement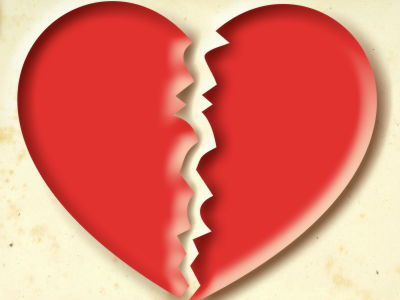 If you are premised on marriage, you often hear that you will not be able to recover later if you do not tell them what you do not hide, but when a man creates pornography just before the wedding ceremony It seems that her engagement found that her engagement was done and her engagement has been destroyed. The man seems to still love the former fiancee, but it is very difficult for the two to get back together.

Details are from the following.
Woman cancels wedding after finding fiance was porn star - Telegraph

According to this article, Haylie (27 years old) and Jason (30 years old) canceled the engagement just before the wedding ceremony. Jason who was a trainer of a sports gym at a gas station that Haylie was working at in 2008 was the first encounter that appeared as a guest and Jason was extremely romantic and caring while repeated several times since then He seems to get on with awareness of being a passionate man. Six months after I met, I decided to live together in the apartment in Bristol, and even after living together, Jason cherished Haylie to buy flowers and jewels.

One day, Lisa, a friend of Haylie, searched the internet for a male stripper to open a woman-only party and found that he found a porn actor very similar to Jason. As I looked into it in detail, the person turned out to be himself Jason himself, so Haylie asked Jason and he confessed that he was doing pornography as a side job before going out with Haylie.

Haylie who knew the fact that Jason was doing pornographic production contacted the wedding cancellation and said that the engagement was abandoned. Jason seems to be preeminent in Haylie and said, "I was only acting in front of the camera, but she could not understand. If I hear from Haylie earlier, I was stopping pornography," he commented It is said that it is.
in Note, Posted by darkhorse_log