UFO table booth walls that were in a state of being in a state of being in a state of being in a state of writing such as the collet of "Tales of Symphonia" and "kika of" clean and correctly beautiful "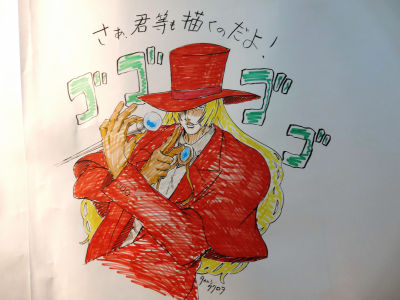 "Sky boundary"Gakuen Yu Pia A Manabi Straight!Anime production company that has produced such as "Euphor table. Last year at the Tokyo International Anime Fair, I was making a set that was fascinated as a cathedral cave that appeared on the "sky boundary" at the booth. When I went to see what kind of booth it was this year, I thought that it was a blank space on the wall and it was a free drawing space, and if it was totally white it was thought that it was all On the last day I went to see again and various characters were drawn and it became lively wallpaper.

It is somewhat cluttered in a booth when looking from afar.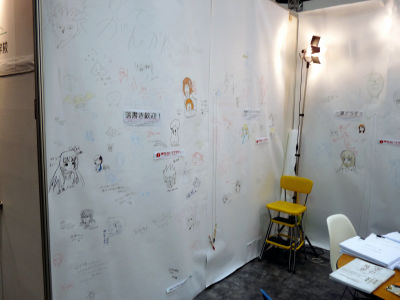 However, as I approached, hot messages from various people were sent.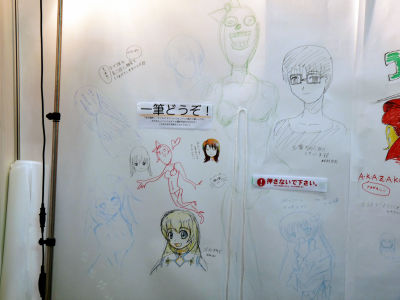 "Empty border" "Tales of SymphoniaI am glad if it is a picture of "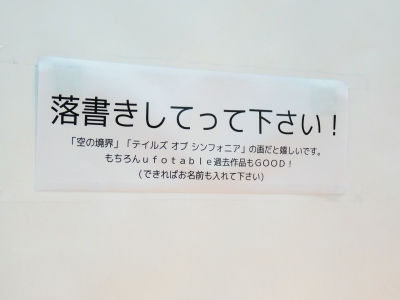 "Kanokawa"Or"Sayonara Zetsubou Sensei"Negima"Keita Shimizu who served as the drawing director of"The IDOLM @ STER"Amanaka Haruka &Wa's.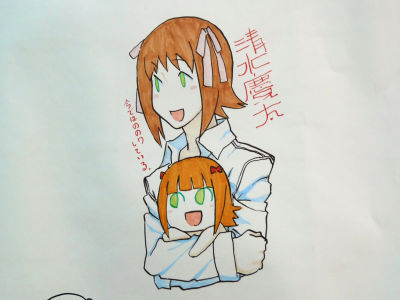 Cornelius · Aruba by Mr. Takahashi Tacoo who is a drawing director such as "The boundary chapter 1 of the sky". Because this picture was drawn as a dawn in the front, some people might have felt "Hurdle high!"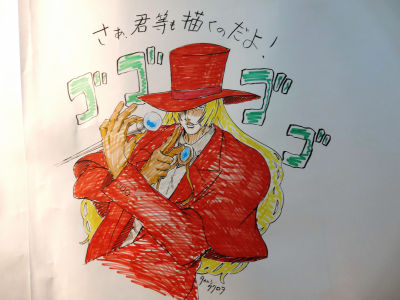 "Be clean and beautifulUeno kikka of. Although it is painted tightly, unfortunately the signature was not found.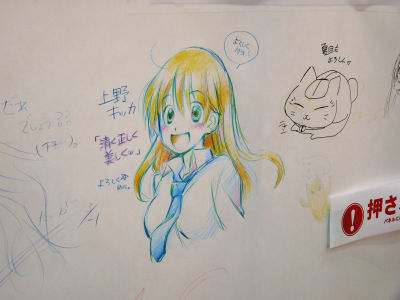 "Hayate the combat butler!From "Sanzenin Nagi".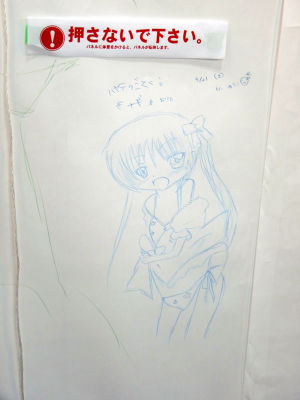 "Sky boundary Chapter 5 contradiction spiral" directed byTakayuki HiraoWas drawing a deformed character. I do not know who this would be simplified ... ....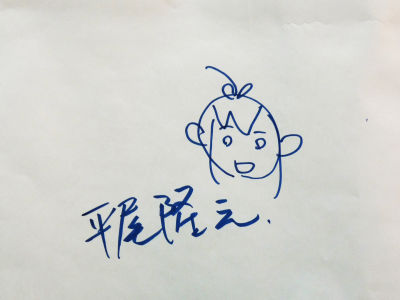 Mr. Yoshinobu Toyama's star platinum.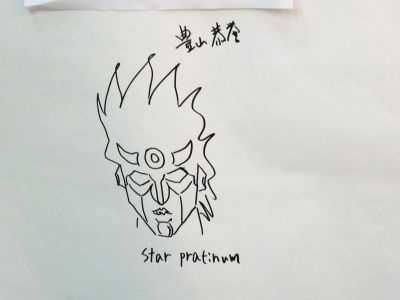 Creative unitTorchkaIllustration that seems to be from.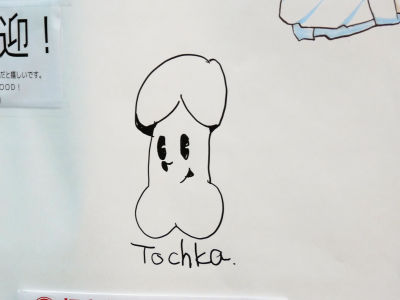 AniplexYu Makoto Takahashi, advertising director, also had a message.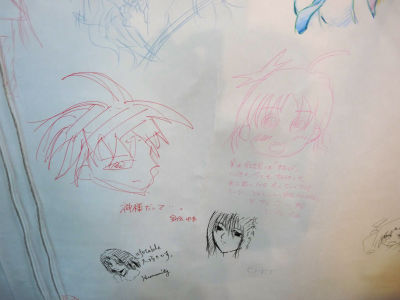 Producer Mr. Atsuhiro Iwagami "Empty boundary" produces a message saying "Toward the final chapter! Ufotable Keep up !!"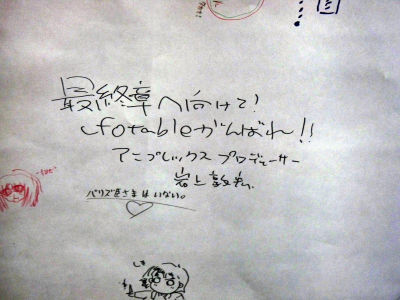 NAMCO BANDAI GamesMr. Yusuke Tomisawa drew a collet of "Tales of Symphonia" in front of me. The beginning of drawing is like this.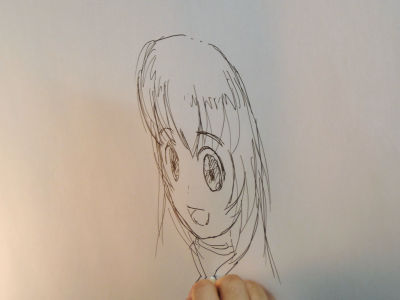 Collet of "Tales of Symphonia" Yusuke Tomizawa Drawing Start - YouTube


Mr. Tomizawa who finished painting the collet and signed "sorry". "ByKosuke FujishimaBecause I had Tsukkomi saying "Please draw me!", It may be a reply to that.
Colette of Tales of Symphonia Yusuke Tomizawa finished writing - YouTube


The completed picture was like this.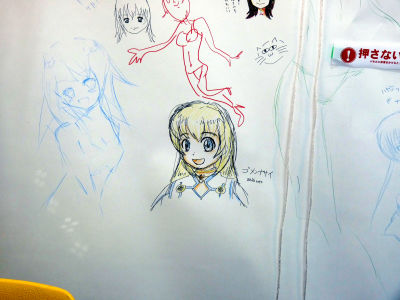 This wallpaper GIGAZINE secretly wrote messages also, at a later dateUfotable cafeIt is supposed to be exhibited at. People who care about what other illustrations on the other side, please check with their eyes by all means.

Also, messages came from Aniplex, but decorating the last of the series "Theater version of the sky boundary Chapter 7 Murder consideration (after)It is scheduled to be released at Theater Shinjuku 2009. Currently, at Theatre Shinjuku and Theattle Umeda, "Empty boundary REMIXIt is under screening, so it may be Ali to review someone who has not looked at the six previous works or those who have forgotten the story so far, looking at REMIX and reviewing it.