Honda's sports bike, volume upgraded with genuine custom parts · VTR 250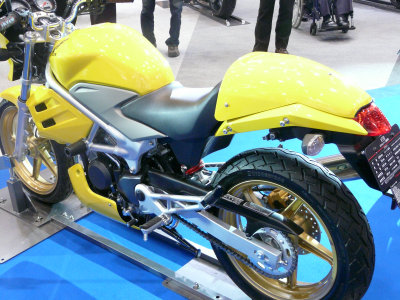 The VTR 250, which is very popular in the business field, equipped with a V-type two-cylinder engine that is easy to handle while having a small displacement of 250 cc and is very popular in business fields such as motorcycles, has been equipped with an electronic fuel injection system (PGM - FI) I upgraded the model and was model changed.Tokyo Motorcycle Show 2009At the Honda booth, to this reborn VTRGenuine custom partsThere was a model that was wearing and raising the volume was exhibited.

Details are below. The Honda booth looks like this.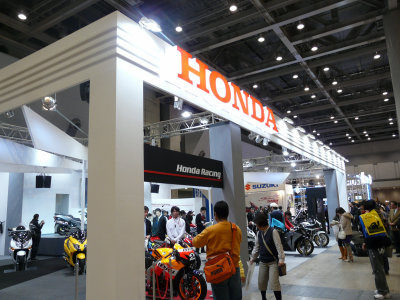 This is a normal VTR 250. Truss structure frame is distinctive.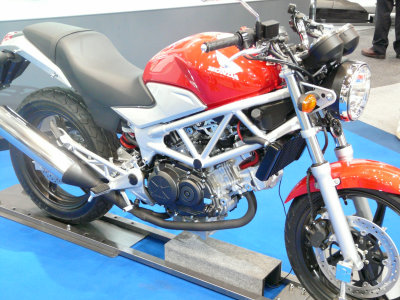 spec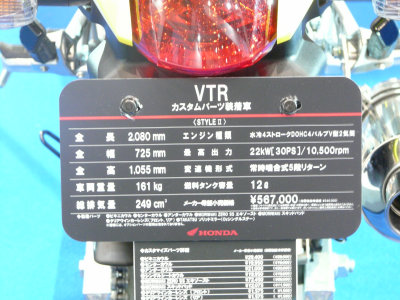 The normal VTR has a slightly lonely tail, but if there is a tail cowl it changes quite a bit.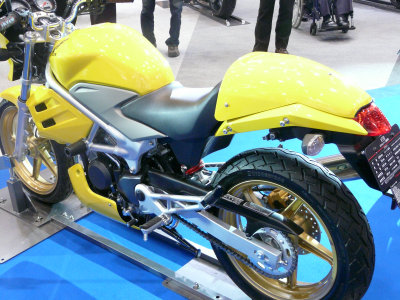 Inside the bikini cowl.



Rear brake.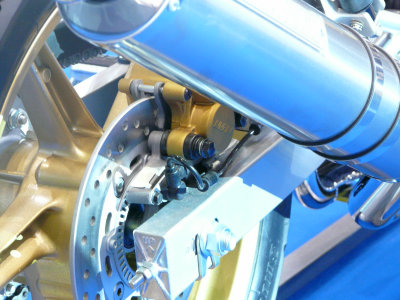 Front brake.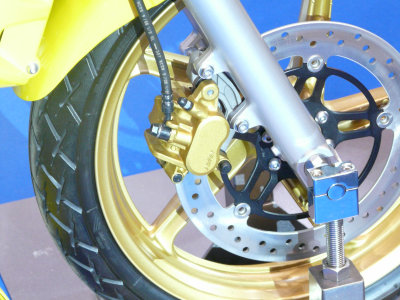 The bikini cowl and the cover of the side have a sense of unity around the front. However, it may be a pity that people who like the side truss frame will not be able to see it. Of course you can also not install it at custom time.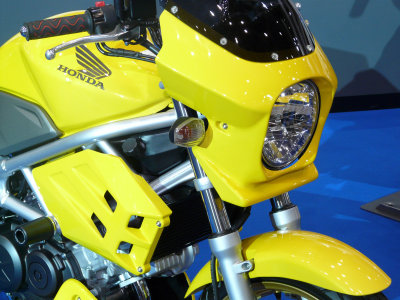 The ETC unit next to the handle seems to be also genuine option.