Happy New Year, this year GIGAZINE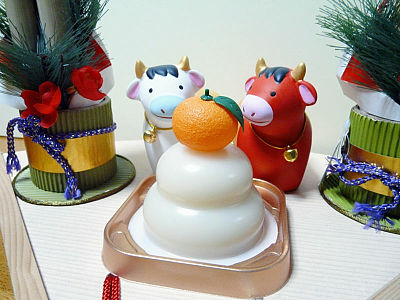 Happy New Year, 2009 has ended. All the above images have been arranged at 100 yen shop. As it seems like it, I tried organizing it like a New Year.

There were various things in fiscal 2008, but we plan to do more in 2009 as well. An examplePresent plan that also serves as a questionnaireI was thinking that I would have stopped it if it was unpopular, or I did not think that the application will come so far, so I plan to continue in fiscal 2009 as well. In addition, we are continuing to do interviews and assault projects with Pokopoko as well. Also, in order to respond to the expectations of everybody's news about the news of the system which is not reported much for some reason, it is in the middle of being hoarse while being bogged here and there. We are planning to pick up again what we say "What happened next to me! Please expect GIGAZINE to violently get stuck in every and every direction.

So, the details of New Year's card from this year's GIGAZINE and the Ox Year Set which I got luxuriously gorgeous and cute at 100 yen shop are as follows.
I sent this year's New Year's cards mainly to those who exchanged business cards. Although it is kind of ridiculous design, since it was a ridiculous design last year, there should be more people who were prepared.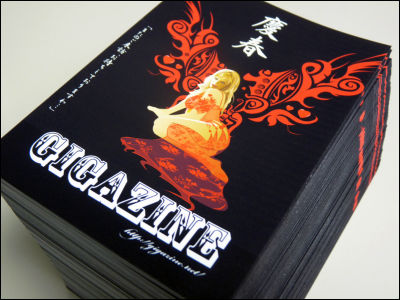 So this is the top image. Kadomatsu 100 yen per one, there are two, so total 200 yen. Mr. Ox is 100 yen per animal, because it was arranged with red and white, this is also 200 yen. Kagami cake is also 100 yen. Since the foundation is the remainder of the ema that I bought last year or the year before that, it is zero yen. Completed at a total of 500 yen.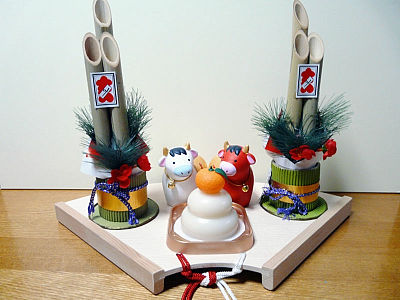 Congratulating atmosphere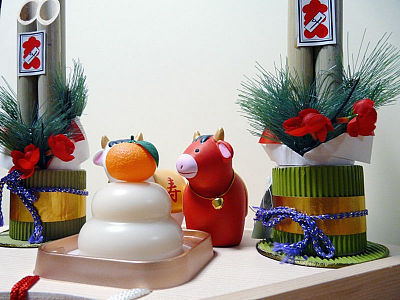 "Daitei" riding on the mirror cake is plastic, can not eat, please do not put in the mouth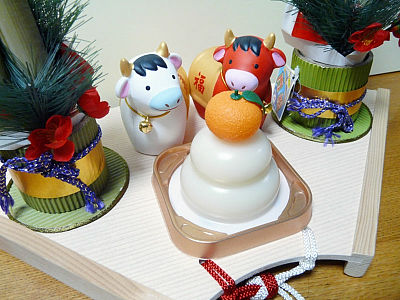 Overall picture