The sales volume reached 1400% over the previous year, the winner of the low price mini notebook market which hit explosively revealed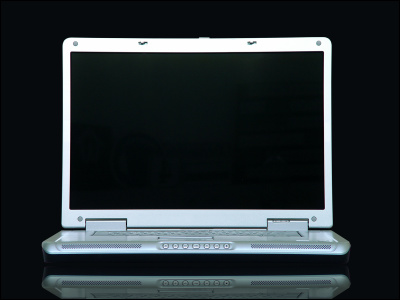 ASUS released in Japan early this year "EeePCStarting with "PC," PC manufacturers participated in the low-priced notebook computer market called "Netbook", and the appearance of a fierce battle is exhibited, but the winner was revealed.

Although it is a low price notebook computer boasting an explosive hit of sales volume of over 1,400% over the previous year, where is the manufacturer who occupies the top share?

Details are as follows.
Netbook shipments surge over 160% in 3Q08, say DisplaySearch

According to this article, despite the sluggish sales of notebook PCs due to the recession worldwide, the market for low-priced laptop computers seems to be booming.

Even in the fourth quarter of 2008 when the economic downturn became more noticeable, sales of low-priced laptop computers are projected to increase to 160% compared to the third quarter, and in 2007 Despite having less than 1 million units in the market as a whole, it is predicted that more than 14 million units will be sold in 2008.

The share of the third quarter of 2008 is like this. Acer, which develops "Aspire One", ranked No. 1 with 38.3% of the market share, and ASUS, which opened up the market in the "EeePC" series, ranked second with 30.3% share. In domestic manufacturers, the number of workers' houses is 1%, Toshiba has a share of 0.5%.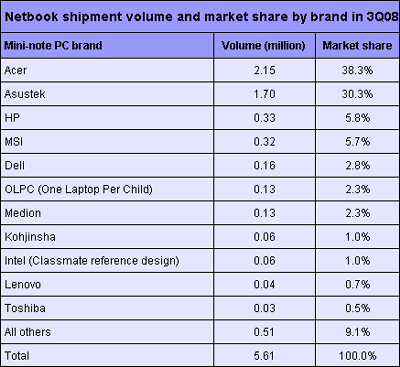 Although it is a low price laptop computer in which each company's discount battle continues toward the end-of-year sales battle, will the two strong states of Acer and ASUS continue in the future?