A number of cakes filled with hatred to eat at the time of divorce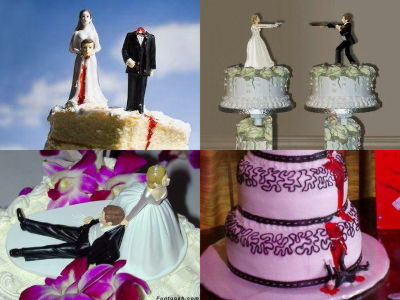 Wedding cake is a cake to eat as a couple's first collaborative work at the wedding ceremony, and it is a cake to eat at the time of happiness' s culmination, but on the contrary it seems there is something called "DIVORCE CAKE" (divorce cake) to eat at the time of divorce.

As a result of the conflict with each other being chilled, there is only a cake to eat when it is time to break up, it is a decoration with hatred, and when you eat you will feel cursed by something.

Pictures are from the following.
A man is dragged by a woman. Will the men do something bad and get divorced?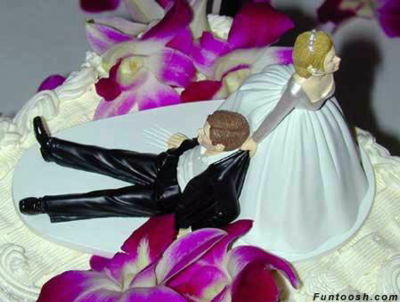 The man is stepping on.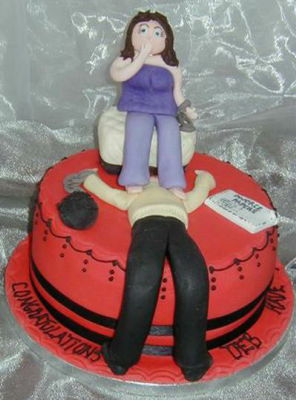 It faces back and is completely cooled down.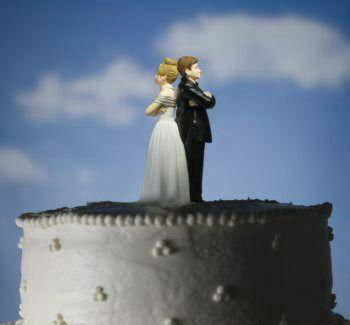 The cake itself is divided into two, and they are sticking each other with a gun.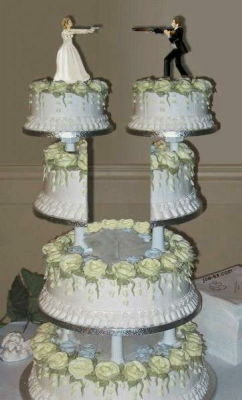 A man is stabbed by a woman and is pushed down from the cake.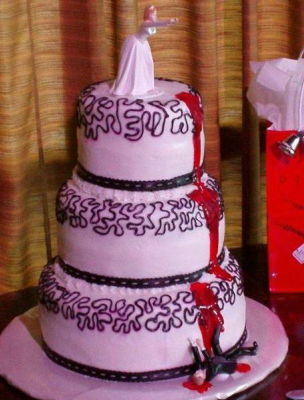 The neck of a man ....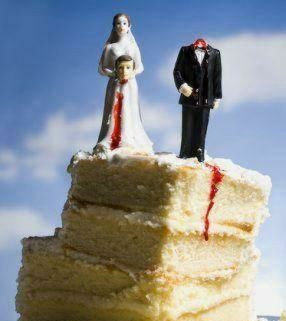 You can refer to other photos from the following.
Michael Lippman's Blog: DIVORCE CAKES!
in Note, Posted by darkhorse_log