"RoyaltyFreeMusic.com" that you can download royalty-free BGM material and sound effects for free


For educational purposes and students, personal use and non-profit projects, free BGM, music materials, sound effects etc. that can be used without limitation are "RoyaltyFreeMusic.comIt is possible to download from membership without registration.

There are quite a lot of materials such as 20 songs as BGM, 50 songs as loop material, 106 sound effects sounds at the moment, and viewing is also possible. Periodically adding new songs or replacing them, so it may be good to check it from time to time.

The download procedure is as follows.
Royalty Free Music, Music on Hold, Stock Music, Production Music, Free Background Music, Buyout Music
http://www.royaltyfreemusic.com/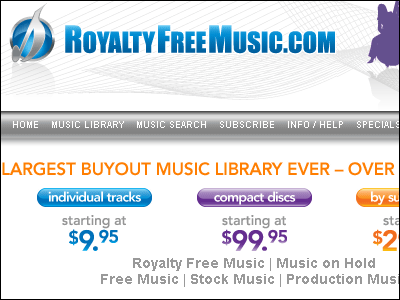 Free Stock Music for Educational Use

The download itself is possible from the following page.

Free Music from Royalty Free Music

This site called "RoyaltyFreeMusic.com", which originally downloads and sells royalty-free music materials that can also be used for professional and commercial purposes, there are pages that can download BGM and others free of charge.

If you want to watch, click "Play Sample"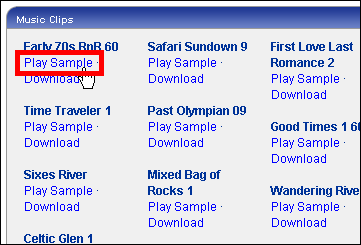 Click "Flash"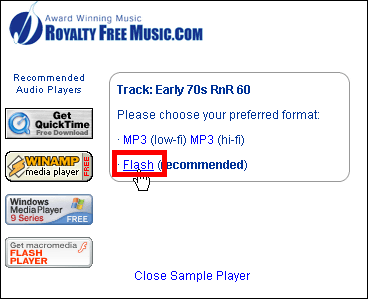 Then playback will start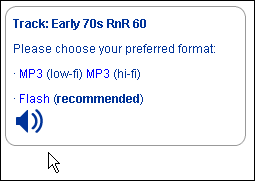 To download and save, right click on "Download" and choose "Save target to file" OK.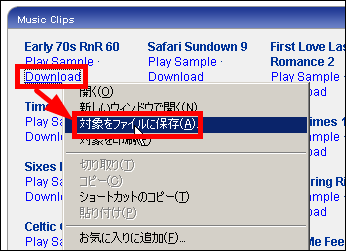 The songs themselves are 44khz at 160kbps, something that is provided with MP3, 22khz at 32kbps, and so on, it's pretty rough.

At the moment total of 249 songs (2 songs are out of link) are provided, and when downloading all, it was about 74.6 MB.