Animation "Absolute Enemy ~ Platonic Heart ~" Introduction of character drawings and scene cuts at once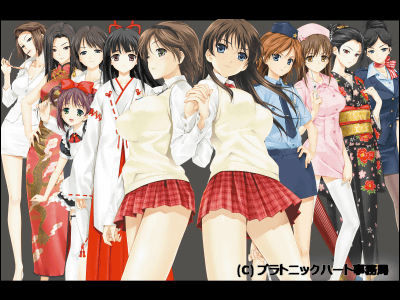 Famous illustratorYasuhito HatenoThe absolute impulse ~ Platonic Heart ~ Anime DVD Volume 1 will be released on Wednesday 29th October.

The project has been done in collaboration with 10 companies, distribution of blog parts began from July 7, and from Friday, August 22,Comic high!"The serialization of cartoons has begun (work: Atsushi Kurakami).

This time we will introduce animation version scene cut and various visuals.

Details are as below.
Absolute Enemy ~ Platonic Heart ~ Anime Site
http://zettai.jp/anime/




Key visual is like this.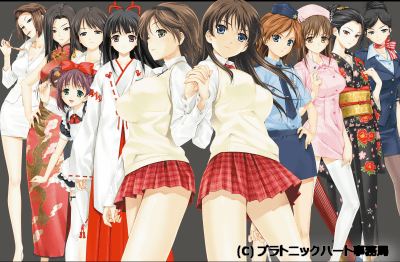 Appearance characters. Aya Isejima (CV: Kaori Natsuka) in the center is the main character. School girls high school student enrolled in Seijin Girls' College 2 - A. Although it is loved from the surroundings with a clear and bizarre personality, there are times when there is no misunderstanding when it gets hot. Right is Aya's best friend, Honma Zao (CV: Satomi Akasaka). Enrolled in the same 2-A as Aya, Aya's most disturbing partner. As I live by my brother and my mother, there are no stories of love at the moment. B86 - W 57 - H 84. The left is Meiko Kosugi (CV: Ai Nonaka). At the age of 19, a shrine maiden at a shrine, no one can call a friend because it is a retreat. Regardless of their appearance, they eat big.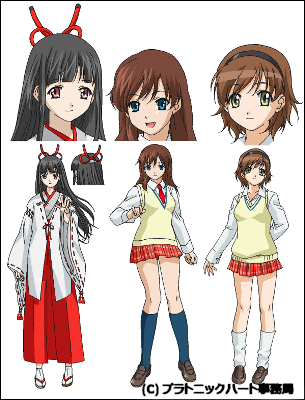 Left: Rei Kakizaki (CV: Yuko Kaida). 23 years old who is a domestic cabin attendant. It has a creed that I always get what I want, with a self-evident type of character. Also, it is very pride and high pressure, obsession with money is considerable. Right is Suma Azusa (CV: Akami Kanda) who is a teacher of chemistry at Seijin Girls' College and 26 years old. Not only beauty but glamor, we also earn the trust of our students from a comprehensive guidance policy.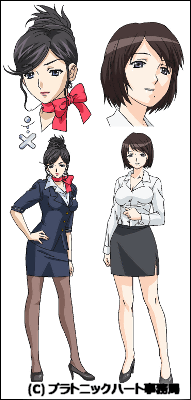 Daimonji three sisters. The eldest daughter · Saki (CV: Shiho Kawaragi) on the left is 27 years old. He is a geisha in Shenzhen, and regular customers are also large in political and business affairs. It is strict for entertainment, with skill to dance, song, talk, shamisen and no heirs of fault, the two sisters have unparallel affection. Three women · superior (CV: Ryoko Shintani) is 21 years old in the center. It is a female police officer belonging to the Transportation Division and feared as a "devil's mini-pat daughter" for the owner of the action force who is willing to do how many copies of the manuscript are allowed in order to arrest the criminal. Her daughter · lol (CV: Ami Koshimizu) is 23 years old on the right. He works for a nurse at a general hospital, with superior insight and judgment power, the trust of doctors and colleagues is thick, her hips are so soft that he is well received from patients.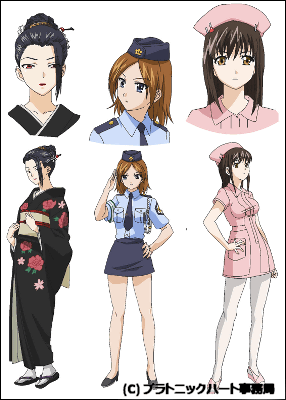 Left is fortune-telling Liu Moon Lily (CV: Uana Uena) 22 years old. Since I had the ability to read others' mind since I was young, I have seen many malicious intentions of others, and I have a distrust of human distrust. Right is a charismatic maid of Maid cafe "Pine & Bamboo" Mr. Ryosuke Hiroshi (CV: Happy Miyazaki), eternal 17 years old. Self-evident desire is abnormally strong, sensitive to the evaluation of others. It is my primary dream to make entertainment debut as a maid idol (Maidle).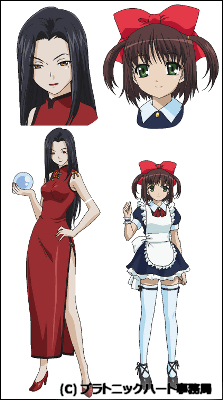 Honma Juki (CV: Tatsuo Suzuki) is 20 years old. A jujube 's elder brother, a longing for Aya. I always care about jujube and mother, and as far as the jujube surveyed I do not have her now.




House of the main character Aya. It is quite a large dining kitchen.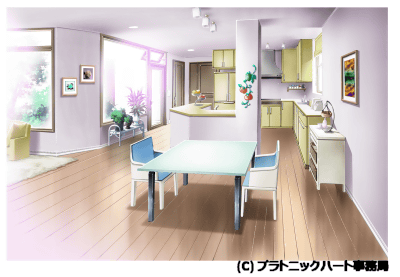 Ikebukuro Nishiguchi Park.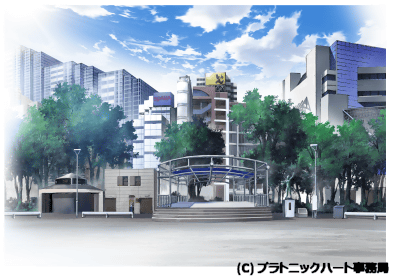 Under the JR guard of Takami-cho.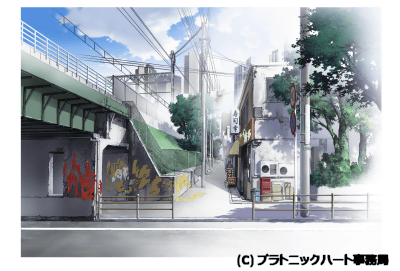 A shrine in a residential area.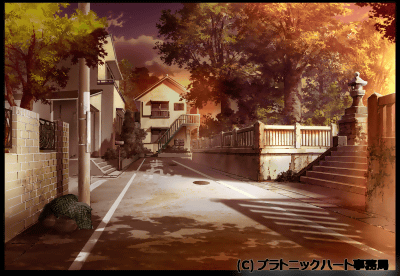 The scene cut below. In the first episode, the story begins to move from the place where Aya and jujime are caught up in Rei and Miko 's fighting around Platonic Heart by chance on the way to school.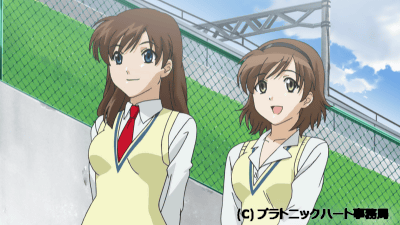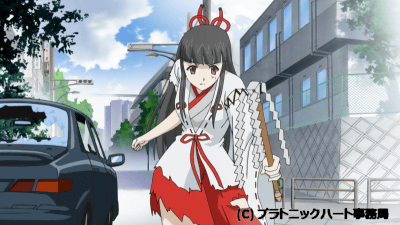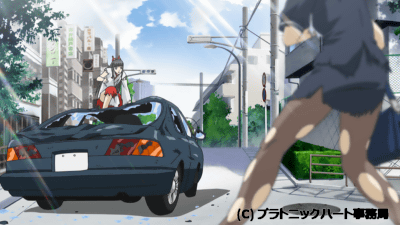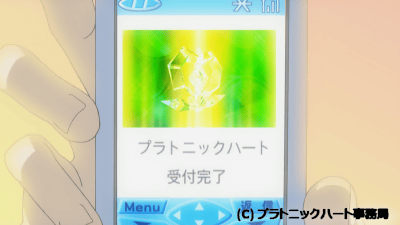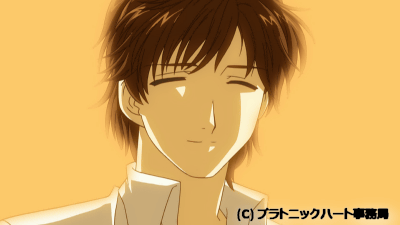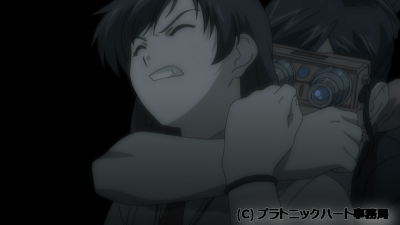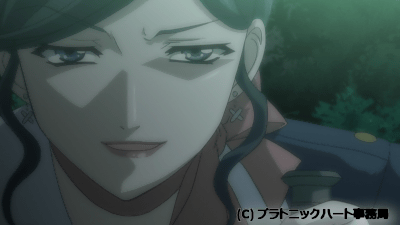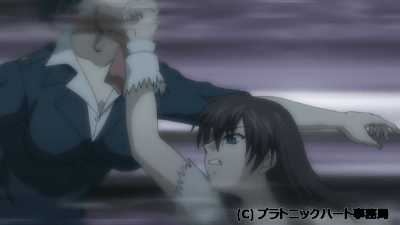 In the second episode, Aya fights against Azusa ....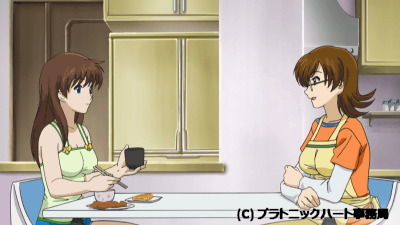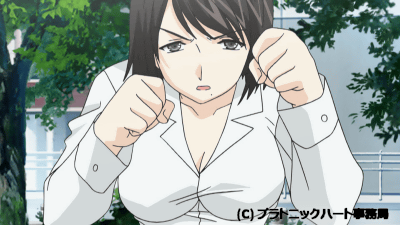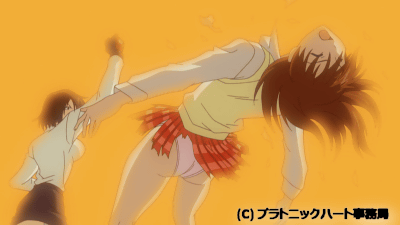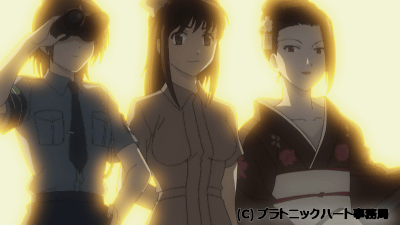 And in the third episode three Daimonji sisters appeared.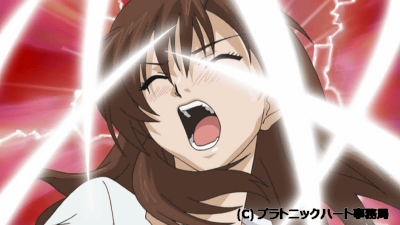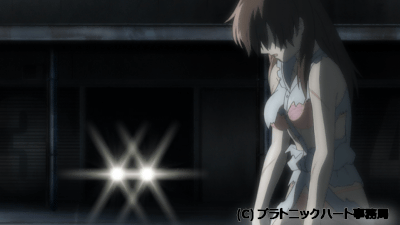 In addition, Abbas of Adabus appeared absolutely in Comic Market 74 held this summer, and attracted attention as it got around the International Exhibition Center Station and Akihabara.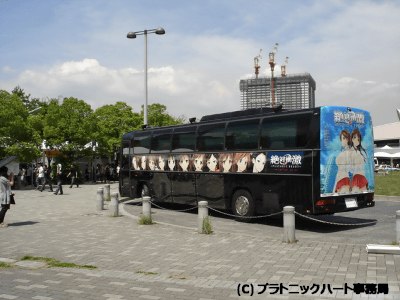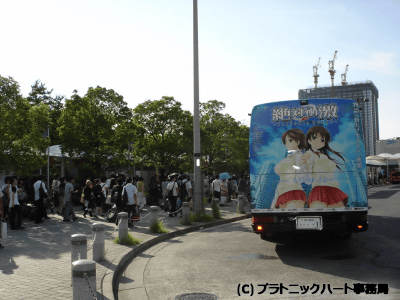 Also, there was a big poster on the International Exhibition Hall station.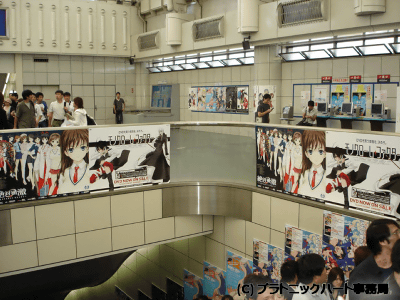 OVA "Absolute Impulse ~ Platonic Heart ~" Volume 1 is released on Wednesday 29th October. The first volume limited edition DVD bonus features a set of 3 special removable dressing cards and a DVD storage box that "can see something when peeling off the band" by Yuuto Kimito of the original draft. The price is 3990 yen (including tax). After that, it is decided that Volume 2 will be released on November 27, Volume 3 on December 20, Volume 4 on January 28, Volume 5 will be released on February 25.

Besides that, in the 2D Cospa's Body Pillow Cover SeriesAya Isejima Dakimakura CoverFor the PSP who used jujube as the main heroine at the end of OctoberTransformation heroine adventure "Absolute impulses ~ Platonic Heart ~"In January 2009, "concept of explosion" was the conceptAya's figureWill be released from Yamato in December 2008, respectively,Aristocrat TechnologiesWe are planning to develop in the amusement.
in Anime, Posted by logc_nt