Casshern Sins, a solitary hero remade for the first time in 35 years, started broadcasting from October


"Newman Casshern" which was produced in 1973 passed after 35 years "CASSHERN Sins"It was remade as a TV anime from October. Cashain has so far been OVA in 1993, and in 2003 the live-action film by Kiriya Kazuaki "CASSHERN"Has been made, but the TV series has been the first since the work.

In addition to being broadcast on MBS, TV Kanagawa etc., it is also delivered at GyaO animation station.

Details are as below.
CASSHERN Sins
http://www.casshern-sins.jp/

In the era when robots dominate humans, Cassher kills the girl called Luna called "the sun named moon" by the life of the braking boss. However, due to the hidden secret of Luna, the world will be in an unreproducible "destruction" state. While both humans and robots are headed towards "death", Casshern, who was missing after Luna 's murder, appears. He who loses his memory will fight against those who scream and attack himself without knowing who he is.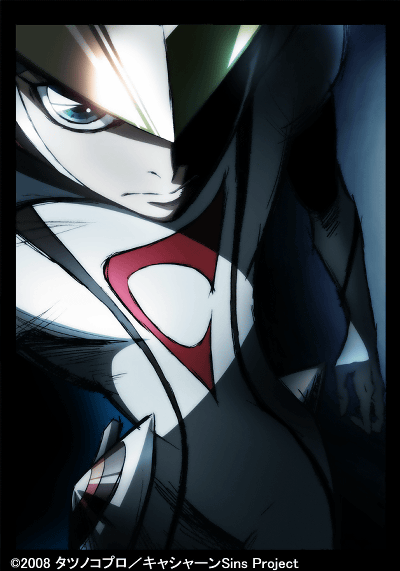 Broadcasting is from October 2008, broadcasted by MBS, TV Kanagawa, Terebot, Ciba TV, Aichi TV,GyaO animation stationBut it is decided to be delivered.

The original is "Time Bokan" series and "Science Ninja Corps Gatchaman" seriesDragon child production, Director Yamanou Shigeho who served as director of "The Dragon Ball Z" theater version and "Ojamajo Doremi", Yasuko Kobayashi of the series composition "Masked Rider Den-O" and "Shakugan no Shana". Animation production is "the girl who takes the time" "Black lagoon"Madhouse.

In addition to Mr. Miyahara Eihama as role of crown, Czechan appointed Toru Furuyi of role of Amuro · Rei as a role of clown, Yuko Minaguchi role of apple, Cho, Aussie role, Kenji Utsumi as role of roles, Yajima as Luna role It has become Akiko.

From noon on August 20 at the teaser site of GyaO animation stationPromotional video can be seenYou can see what kind of atmosphere it is like.
in Anime, Posted by logc_nt