FamilyMart, selling up to 300 types of cold medicines etc. from autumn ahead of other companies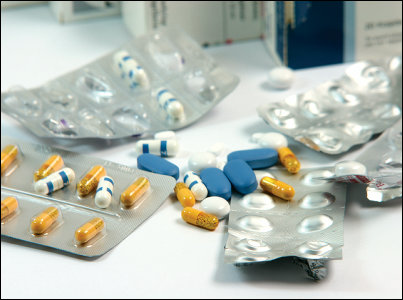 Previously at GIGAZINEIt will be possible to purchase cold medicine, headache medicine etc. at a convenience store from April 2009We reported that FamilyMart, a leading convenience store industry, will begin selling cold medicines and other products ahead of other companies from the autumn of this year.

It is said that the kind of medicine ranges from 100 to 300, and it seems to be very encouraging when it comes to emergency.

Details are as follows.
Asahi.com (Asahi Newspaper): Famima to market over-the-counter medicine industry first, 300 target in 3 years - business

According to the Asahi Shimbun news report, FamilyMart seems to set up a department named "Famima Drag" which handles cold medicine etc. at two stores in Tokyo from the autumn of this year. "Famima Drug" said that 100 to 300 popular drugs will be sold at all times, and sales will be done by pharmacists.

Then, by working new employees and temporary employees together with pharmacists at the "Famima Drug" installation store, it is necessary to take the practical experience necessary for taking the entrance examinations of the "sales registrant" newly established by the revision of the Pharmaceutical Affairs Law from April 2009 It meets the condition of 1 year.

Also, by assigning employees who have passed the "sales registrant" examination to a new "Famima Drug" installation store and having another employee have experience of drug sales work, "sales registrant" and "Famima drug "We are planning to increase installed stores more and more, and it seems that we plan to sell over-the-counter drugs in more than 300 stores in three years.

It is not clear what kind of means other companies will use to set up an over-the-counter sales store, but what kind of countermeasures will be launched by the drugstore that is open 24 hours a day It is a place to worry about.
in Note, Posted by darkhorse_log