26% of American gamers are over 50 years old, female users 40%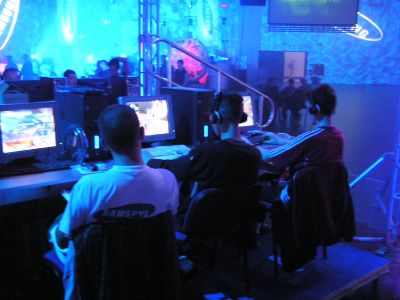 The American game industry group ESA (Entertainment Software Association) has announced the statistics of the current game users. According to this statistic it can be seen that humans in a wide range of age groups are playing in the game from teenagers to fifties and over, and the game is widely popular widely.

Details are as below.(PDF file) ESSENTIAL FACTS ABOUT THE COMPUTER AND VIDEO GAME INDUSTRY

Age distribution map of gamers. 25% for children under 18 years old, 49% for nearly half of 18 to 49 years old, 26% over 50 years old. The average age is 35 years old.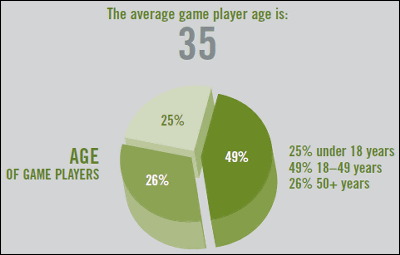 Percentage of sex of gamers. Of the 40% of women, 33% are over 18 years old. The percentage of males under the age of 17 is 18%.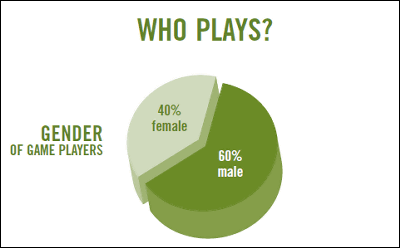 Furthermore, the age to buy game software often is 40 years old, and it is shown that it is surprisingly old.

The genre of video games sold most in 2007 is action, the second place is family entertainment.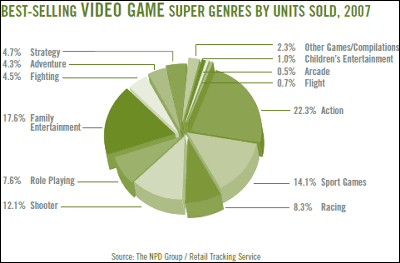 In software, "HALO 3" of Xbox 360 seems to be sold most.