A little black CM of Ford's compact car "Sports Ka"


The lineup of the compact car "Ka" manufactured by Ford has a model called "sports Ka" of a high-performance version which made the engine 1.6 liter engine, but this CM has changed a bit. Normally, when making a CM it is supposed to make something like appealing goods, but it is a bit of a wild image CM.

The playback of the movie is from the following. Please be careful if you love animals, especially cats and pigeons.
The sunroof of Ka opens, and cats of interest are getting closer ....
YouTube - Ford sport Ka - Cat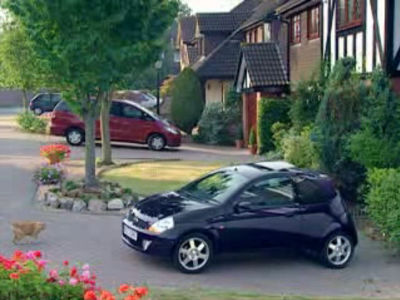 Ka stopping on the street. When the pigeon that flew away it tries to cross it ....
YouTube - Ford sport Ka - Bird



Together, it is not something that makes me think "Ka is wanted" after watching CM, rather it gives a bad impression. It seems that there is a concept of "evil twin" so it seemed like a warlish image, but it is also a convincing CM that it brought about various controversies in the UK.
in Video, Posted by logc_nt