Macross F and a convenience store collaboration cream puff "Ranca's delicious tea shoe" Tasting review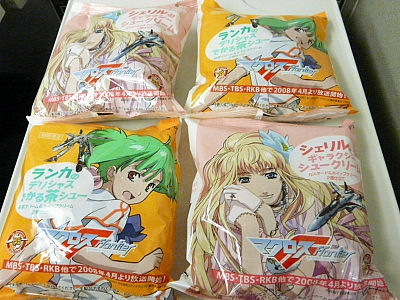 At the satellite booth of Tokyo International Anime Fair 2008 held today, "Macross F"When"Am / pm"Meaning unknown puff cream that collaborated,"Ranka's delicious tea shoeMatcha cream & whipped cream 2 layer tailoring "and"Cheryl's Galaxy cream puffTwo varieties of custard & whipped cream 2 layer tailoring "rolled, so I bought it at am / pm in Tokyo Big Sight.

Details are as below.
(PDF file) "Macross" 25th anniversary commemoration! A convenience store's first collaboration!

Mr. Masaharu Kawamori of the new series "Macross F" of Macross that starts TV broadcasting from April also released "It is delicious, with plenty of contents, also wanting to eat in the universe!"It is hard to appeal.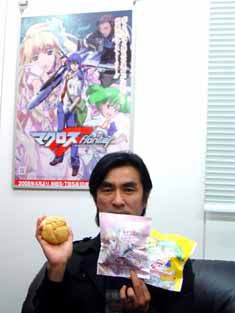 I found a satellite booth also rolling in the feet of the signboard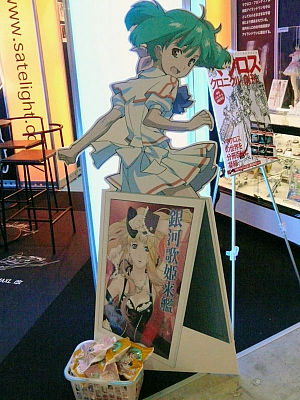 this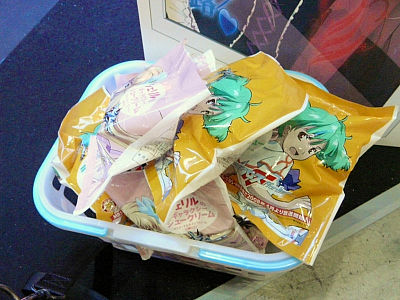 I bought it so I arranged it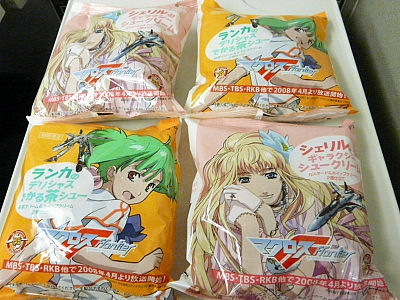 Ranka's delicious tea shoe 【Matcha cream & whipped cream 2 layer tailoring】, 168 yen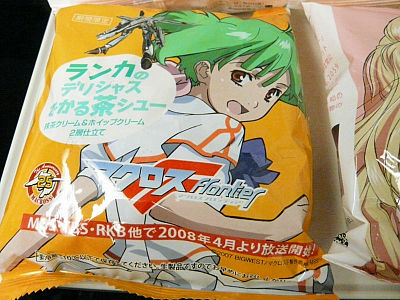 Character introduction on the back side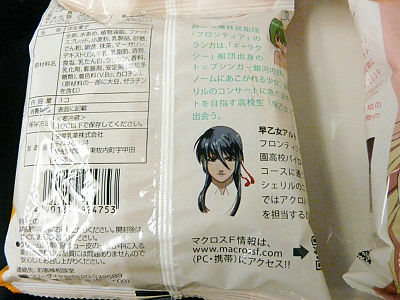 Cheryl's Galaxy cream puff [Custard & whipped cream 2 layer tailoring], 158 yen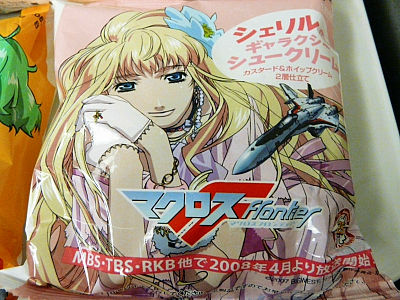 Commentary on the back of the story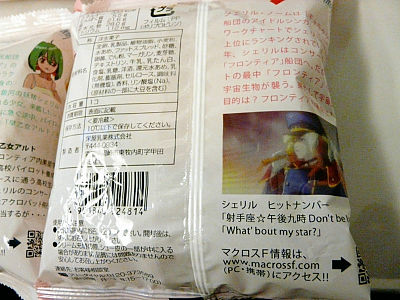 I opened it.



It is quite big compared to tea shoes that are made, ordinary puff cream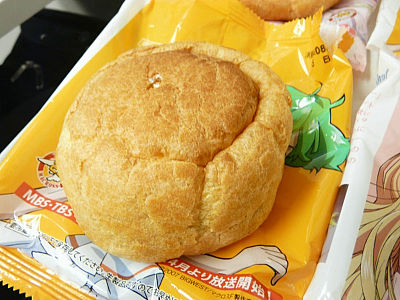 The contents look like this, the taste of Matcha is moderately sweet, it is quite tasty. However, it bursts in the middle of eating because the content is plentiful.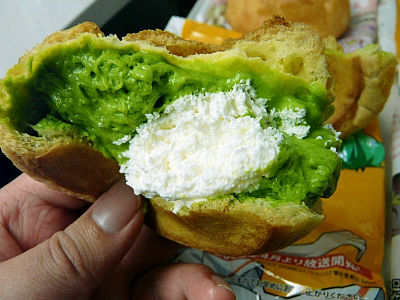 This time Galaxy cream puff, this is also pretty big one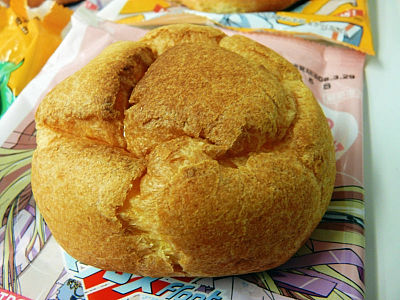 This is the taste of normal puff cream. In the midst of eating the bottom broke and ruptured, plenty of cream leaked out.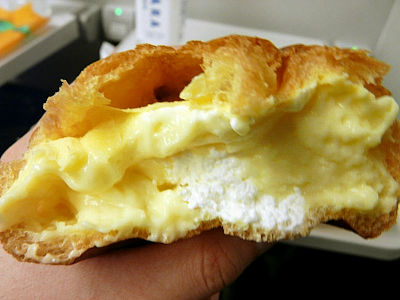 By the way, why is it collaborating with "am / pm" ... Is it also a fan inside "am / pm"?