A movie in which a puppy and a robot battle like a game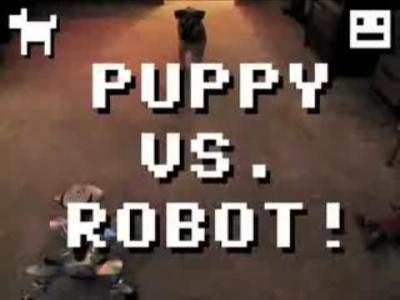 A movie battle with a puppy and a quadruped robot "Robo Quad" with sound effects of the game. Since the robot is only operating in the automatic mode, if you think that the puppy is the winner, the battle that unexpectedly antagonized is spreading.

Details are as below. I will boldly attack against the barking dog partner.
YouTube - Puppy Vs. Robot! Epic Battle For Territorial Domination!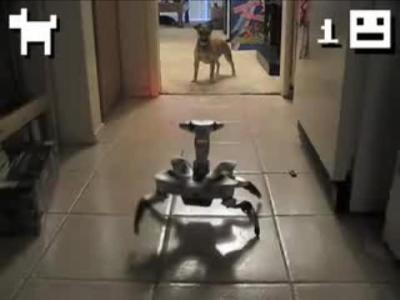 However, it seems that teeth do not stand at all if you oppose a curious dog.
YouTube - RoboQuad vs Puppy