Map showing 150 shops in Michelin Guide Tokyo on Google Maps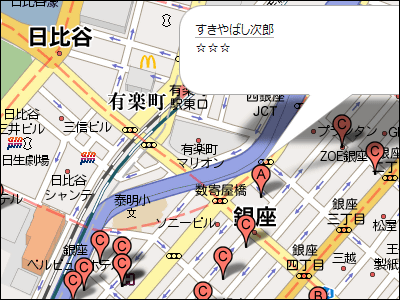 The Michelin Guide is famous for its restaurant rating. "Michelin Guide Tokyo 2008" who ranked Tokyo's stores for the first time in Asia will be released on 22nd November, it is said that the first edition of 120,000 copies have almost completely sold out on 3rd, which shows the height of attention.

150 stores are posted in "Michelin Guide Tokyo 2008", but the service that can be seen on Google Maps is the "Michelin Map" of those stores.

Access and details from the following.
Youkoseki.com | Michelin Maps

The three-star shop is represented by A, the two-star shop by B, and the one-star shop by C.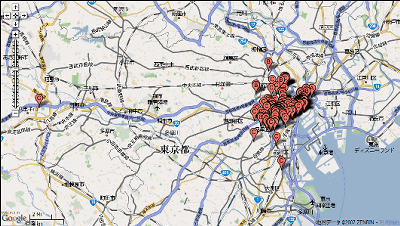 Shops are concentrated around Ginza.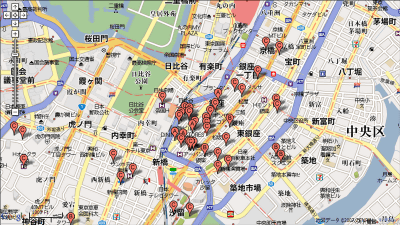 When choosing each marker the store name pops up. When you click on itEating log. ComI jump to the shop page.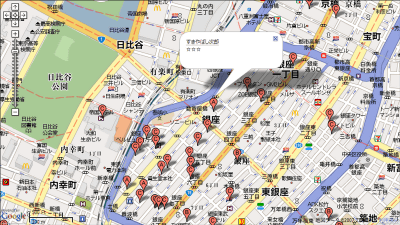 It may be interesting to compare Michelin ratings and word-of-mouth log reviews.