Actor starring for live-action movie version "Detroit Metal City" is decided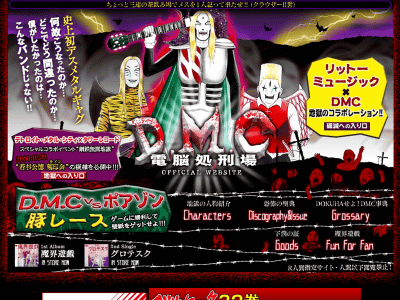 Hakusensha's comic magazine "Young Animal"Manga in the popular serial series"Detroit Metal CityIt seems that live-action filming and animation are decided, but its leading actor was revealed.

Who on earth acts the hero's "John Krauser II" thing "Negishi Souichi"?

Details are as follows.
Young Annimul Web Detroit Metal City Live Action Movie Decision Decision

According to this page, the main character of the live-action movie version "Detroit Metal City" plays "L" with live-action movie version "DEATH NOTE"Matsuyama KenichiI heard that it was decided.

The director worked on a TV drama "There is tomorrow" and a movie "Backdrop of Dad"Lee fighter manAnd the scriptMika Omori. It was published in the national Toho series in the summer of 2008.

By the way, the animated version has worked on "Animatrix" "Spriggan" "MEMORIES"STUDIO 4 ° CIt is said that it will produce.

Today I covered it with GIGAZINELive action movie version of Dragon BallPublished by August 15th, 2008, previously mentionedHigurashi no Naku Koro niIt is said that the live-action movie version of the movie will be released in 2008, so it seems that live-action movie production seems to push me down next year.