NTT DoCoMo Announces FOMA "905i" "705i" Series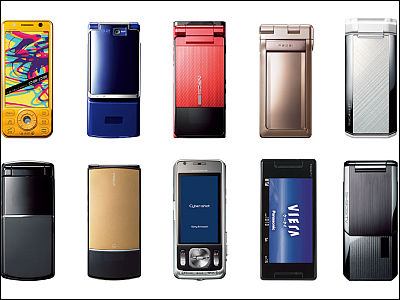 NTT DoCoMo today announced the latest models of FOMA "905i" "705i" released from Monday, November 26, 2007.

Beyond being able to use it in the world, including mobile phones that have "AQUOS", "VIERA" and "Cyber-shot" brands, video and entertainment functions, navigation functions, credit functions, Anshin functions etc. are enhancedALL IN World Mobile"905i series", the thinnest with One Seg, the thinnest of waterproof mobile phones such as "Super Slim"705i series" of all 23 models has become a line-up of 75 colors.

· 905i series
"WORLD WING (3G + GSM)" "FOMA high speed (HSDPA)" "One Seg" "GPS" "2in1" "" DCMX "" iDTM "All the latest features are loaded. Expansion of entertainment functions such as "Music & amp; Video channel" corresponding to movie programming and "intuitive game" corresponding to voice input. Enhanced convenience functions such as installing "map application" and version upgrade of "Kisekae tool" "2 in 1". "ALL IN World Keitai" which is full of anxiety functions considering usability such as emergency bulletin "Area Mail", "Simple Menu", "Expansion Magazine"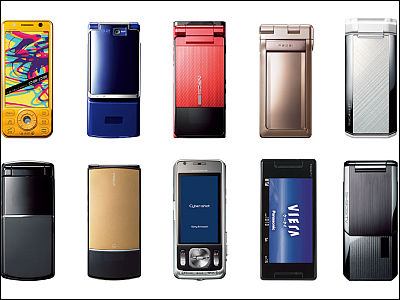 · D 905 i(Manufactured by Mitsubishi)
Visual slide mobile phone with One Seg support for highlight playback. 3.1-inch high-definition full-wide VGA LCD with "motion control" that can be operated just by shaking.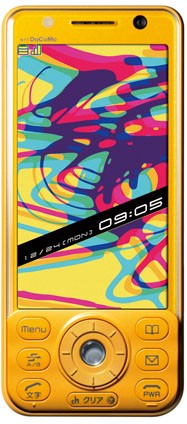 · F905i(Manufactured by Fujitsu)
3.2 inch high-definition full-wide VGA LCD to enjoy One Seg Horizontal motion · mobile. Adopt 16.77 million super fine IPS liquid crystal for liquid crystal. Privacy mode further improved.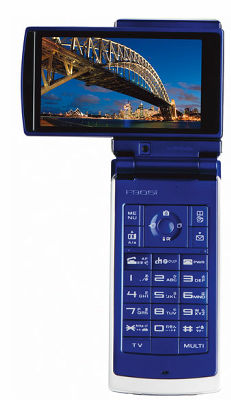 · N905i(Manufactured by NEC Corporation)
"One Seg" + "Yamaha sound" mobile phone with 5.2 megapixel camera that does not shake with double correction. "Face detection auto focus" and 6.2-megapixel camera supporting double correction of 6-axis hand & camera shake and 3-inch wide VGA liquid crystal on board.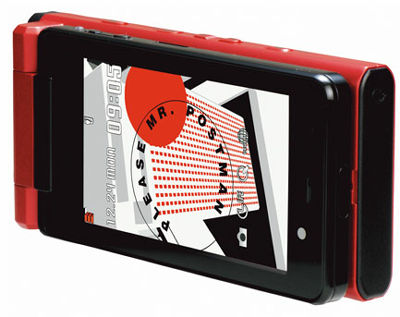 · P905i(Manufactured by Panasonic)
VIERA mobile that is comfortable to watch 1 seg with W open style. A high-quality 3-inch full-wide liquid crystal realizing the contrast ratio "2000: 1" and "Face detection auto focus" and a 5.1 megapixel camera which supports double correction of six axis shake and subject blur are mounted.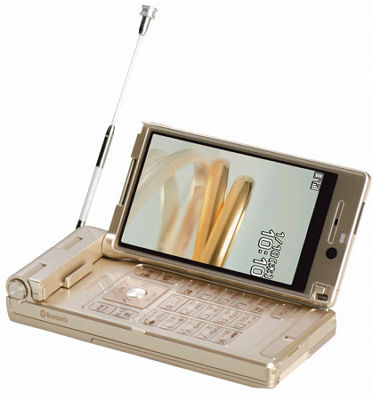 · SH905i(Made by Sharp)
The world's first 'Dolby Mobile' loaded, slim one seg mobile with a thickness of 16.9 mm. With "Dolby Mobile" loaded with high sound quality full of presence and super high definition 16 inch 3-inch high-definition full-wide VGA "New Mobile ASV Liquid crystal" capable of displaying 1 Seg can be enjoyed. "TOUCH CRUISERTM" pad also evolved.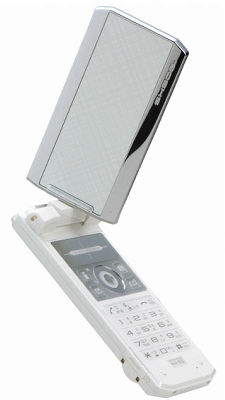 · SO 905 i(Manufactured by Sony Ericsson)
Adopted Sony's BRAVIA & WALKMAN technology, "+ JOG" mobile phone capable of speedy operation. 3 inch full wide VGA LCD mounted.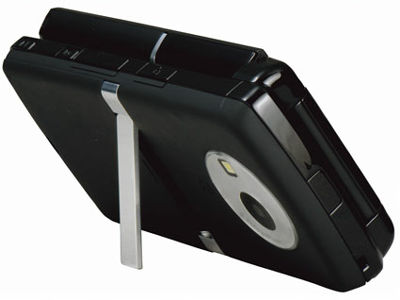 · N905iμ(Manufactured by NEC Corporation)
Elegant Slim Mobile Phone with the thinnest 12.9 mm in 9 series.




· Cyber-shot mobile phone SO 905 i CS(Manufactured by Sony Ericsson)
With full-fledged camera specs, "Shoot beautifully" "Fun to watch" "Easily share", Cyber-shot mobile. Sony Ericsson 's Face Detection Technology optimized for mobile phones "Face Kime Lite" loaded. Full-featured camera specification with optical 3x zoom 5.1 megapixel mega camera and high brightness LED flash. 2.7 inch full wide VGA LCD mounted.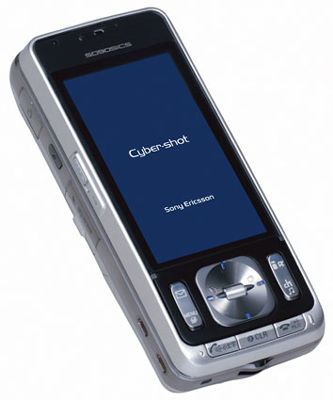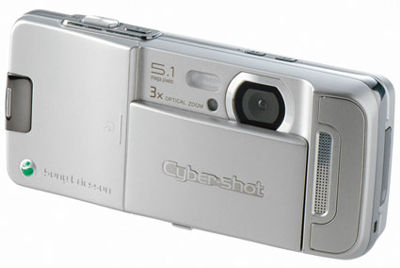 · VIERA mobile phone P905iTV
One - segment mobile handset The largest 3.5 - inch large screen High - grade VIERA mobile that realizes smooth video on full screen. By introducing the frame rate conversion technology, we normally convert 15 frames of 1 Seg video to 30 times in 2 seconds, expressing smooth movement.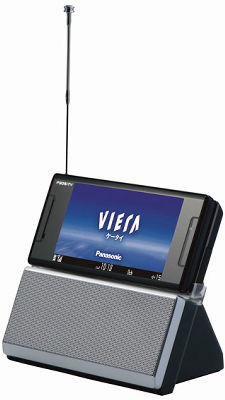 · AQUOS mobile phone SH905iTV(Made by Sharp)
A slick AQUOS mobile phone that can enjoy real color, vivid image quality on a large screen. Ultrahigh resolution 3.2 inch full wide VGA "New mobile ASV liquid crystal" equipped with 16.77 million color display is loaded. High color rendering ratio of 120% compared to NTSC by mounting "high color rendering backlight" excellent in color reproducibility. In addition to One Seg, music, Internet movies can enjoy the sound full of presence with high sound quality of Dolby Mobile.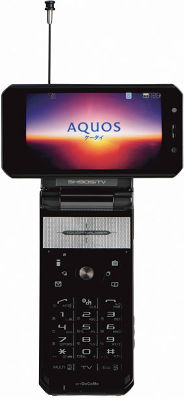 · 705i series
"Smart, Slim, Surprise" personality shine lineup. The world's thinnest folding, thinnest one-seg installation, waterproof mobile world's thinnest etc. Realizing new approaches to design such as brand collaboration with design household appliances and collaboration of interface design. Includes "FOMA High Speed" compatible model including "L705iX" which realizes ultra high speed 7.2 Mbps communication. Corresponding lineup such as "WORLD WING" "One Seg" "DCMX" "iD" also.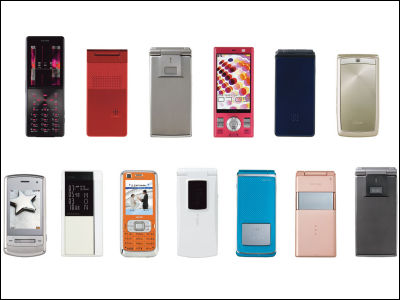 · D705iμ(Manufactured by Mitsubishi)
Metallic body Super Slim straight mobile. Metal-tone sheet of key part and half mirror display produce high-quality glow and texture. Flat Super Slim body eliminating extra irregularities.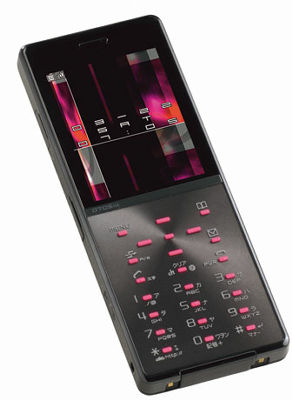 · N705iμ(Manufactured by NEC Corporation)
My Signal produces individuality stylishly, the thinnest Extreme Slim cell phone with full specifications. 3G folding mobile phone The world's thinnest 9.8 mm adopts stainless steel material.




· P705iμ(Manufactured by Panasonic)
Extreme Slim mobile compatible with one push open, with a sense of quality on the stainless steel body. FOMA high speed (HSDPA) compatible, 3G folding cell phone realized the world's thinnest 9.8mm, equipped with stainless steel body and one push open. A collaboration model with "TGB design."




· D705i(Manufactured by Mitsubishi)
Slim One Seg mobile phone with large screen slide style. It has a full one-segment function such as recording to the external memory, reserved recording, etc.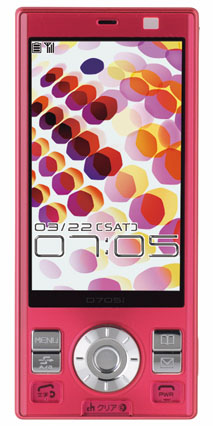 · F705i(Manufactured by Fujitsu)
Waterproof slim cell phone pursuing thinness. It is the world's thinnest as a waterproof mobile phone. The slim body realizes "waterproof performance" that can be used in a bath or a kitchen.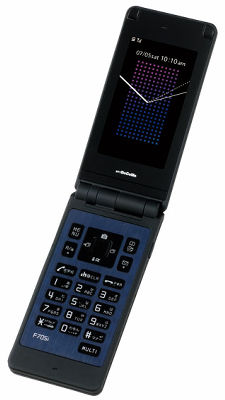 · L705i(Manufactured by LG)
A global mobile with consideration for ease of use. Four convenient "One Touch Keys" and easy to push "Kaka Key" are installed.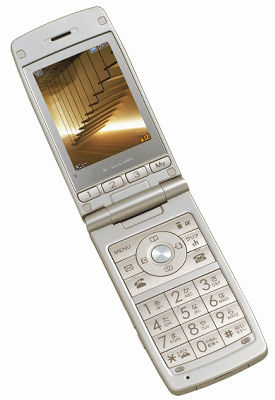 · L705iX(Manufactured by LG)
"Shine Phone" compatible with ultra high speed high speed 7.2 Mbps. High quality spin panel design and easy-to-see display.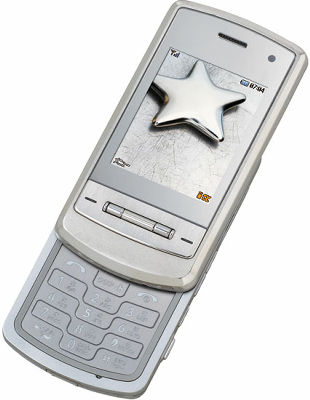 · N705i(Manufactured by NEC Corporation)
High spec amadana mobile compatible with GSM roaming / one seg. Design household appliancesamadanaBrand collaboration with. FOMA High Speed ​​(HSDPA) compatible model that can enjoy 1 Seg on 3 inch large screen.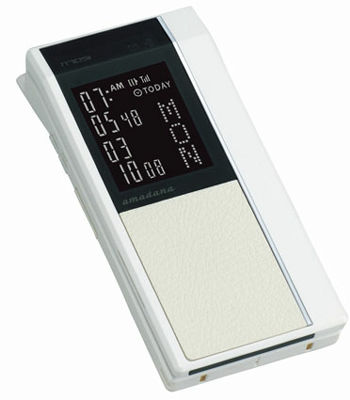 · NM 705i(Manufactured by NOKIA)
Compact straight mobile phone that can be used in the world. Straight body of sophisticated European design. Bluetooth compatible.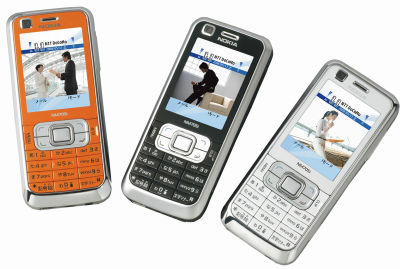 · P705i(Manufactured by Panasonic)
Super Slim One Seg Mobile. One Seg mobile phone The slim body with the thinnest 12.8 mm has a one-segment function that can be enjoyed on a 3-inch large screen. Full screen view blind function to make it invisible from the side.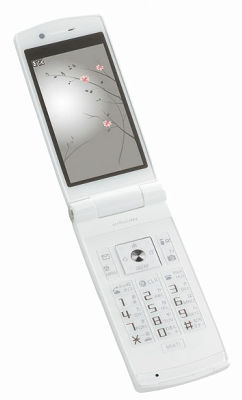 · SH705i(Made by Sharp)
Slim One Seg mobile with casual fabric taste. With 1 seg function on casual body, 3.2 Mega auto focus, still image 6 axis shake correction & amp; subject shake correction, easy and beautiful shooting possible.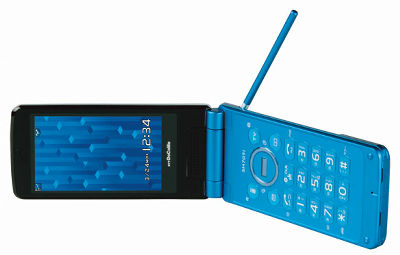 · SO 705i(Manufactured by Sony Ericsson)
You can enjoy the change of expression on the Style - Up panel, the round - form Kisekae mobile. It is a Style-Up panel that gives changes to the design, and can be customized. "POBox Pro" is loaded, character entry evolved dramatically. FOMA high speed (HSDPA) compatible.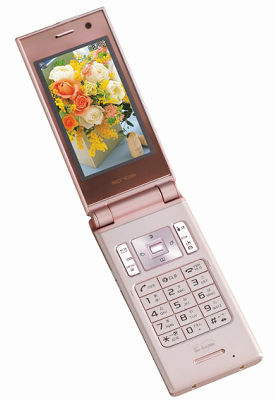 · PROSOLIDμ (P705iCL)(Manufactured by Panasonic)
Camera-less Extreme Slim mobile phone with enhanced functions useful for business. The world's thinnest 9.8 mm camera-less body, corresponding to one push open. It corresponds to the display of "PDF", "Microsoft Word", "Microsoft Excel", "Microsoft PowerPoint", it is also possible to check materials from the outside.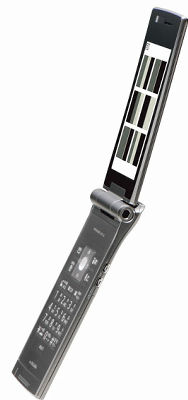 All models of 905i, 705i series all images are from the following.

NTT docomo announced today FOMA "905i series" All models of all models - GIGAZINE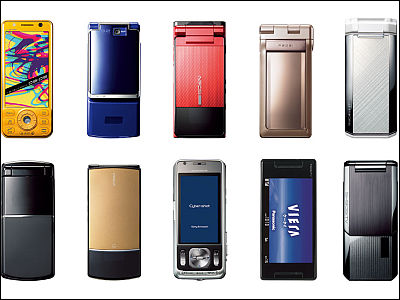 NTT docomo announced today FOMA "705i series" All models of all models - GIGAZINE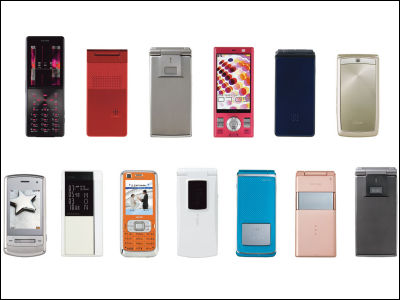 in Mobile, Posted by darkhorse_log