Free Database Vulnerability Scanner "Scuba by Imperva"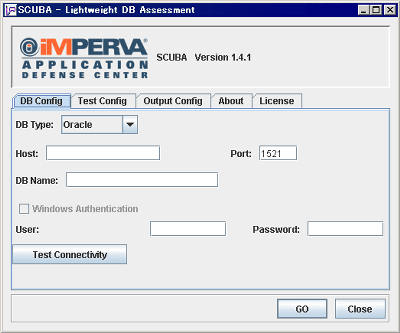 A database vulnerability scanner "Scuba by Imperva" compatible with Oracle, IBM DB2, Microsoft SQL Server, and Sybase has been downloaded and available for free. He said he will find hundreds of disadvantages, such as whether patches are applied, dangerous processes and weak passwords. A Japanese manual is also included.

Windows 98 / NT / 2000 / XP,Sun Java JRE ver.5.0 or laterIt works with.

Download from below.
Free database vulnerability scanner | Scuba (Scuba) by Imperva product information

Free registration is required for downloading, and registration of information is also essential when starting up.

When you start it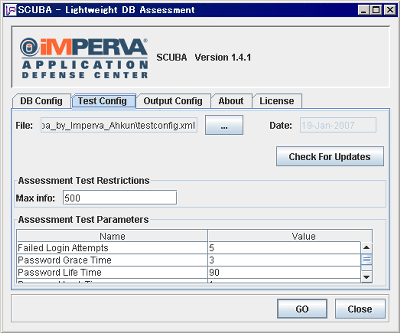 The report can be outputted as an HTML file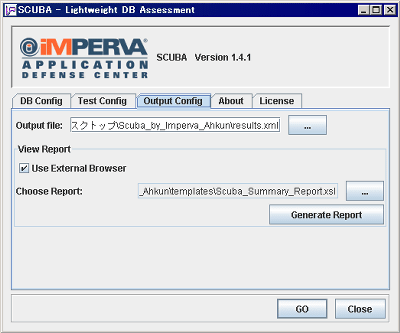 I was glad that it corresponded to MySQL and others, but will such versions come out in future?