Huge human art made by Mr. Ron Mujek in real life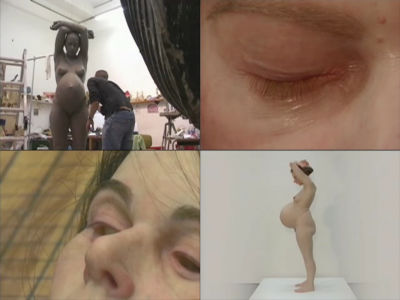 Art born in Australia and handmade by British contemporary artist Ron Mueck. Every work is made quite elaborately, it makes me feel creepy in the realism of expression of skin, wrinkles, hair. All works are made huge than ordinary human size, but it is reconfirmed that this is art, but if I make something of a life size size I think that it is rather scary rather than amazing.

Details are as follows.
A naked man.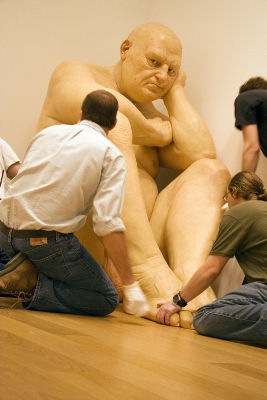 Two old ladies.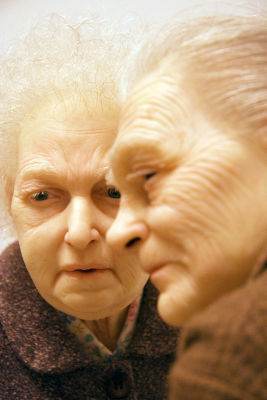 baby. The birth feeling is well expressed.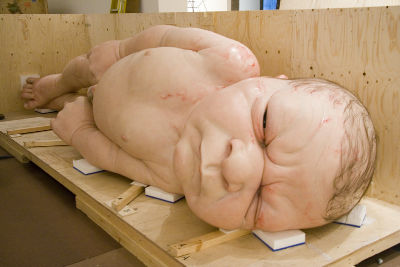 Transporting baby. The umbilical cord is attached properly.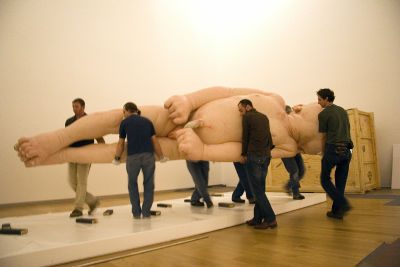 An old lady sitting.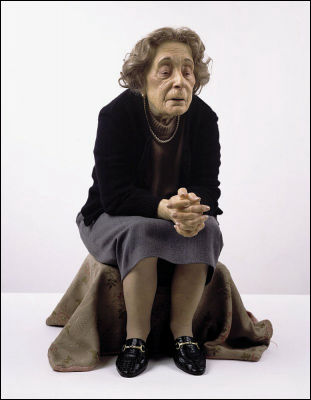 The movie of the making landscape is below.

Ron Mueck (full version for high speed connections)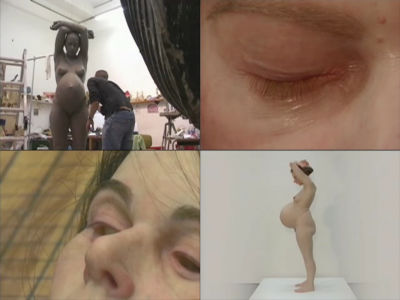 You can also see his work at the following links.

Ron Mueck installation - a photoset on Flickr

James Cohan Gallery - Ron Mueck - Selected Works

Ron Mueck