I went to the Heian Shrine in Heian Shrine in Kyoto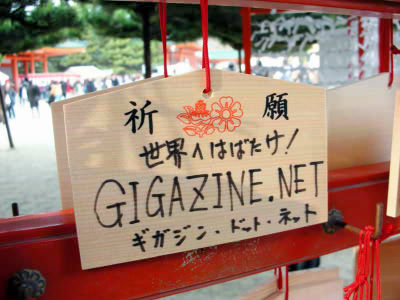 As a result of examining the shrines in the Kyoto direction from various viewpoints, as a result of examining the shrines in Kyoto direction from various viewpoints from the company as seen from the company this year, even if many people come, the shrine itself is huge and the roads are huge, the roads are wide, famousHeian ShrineI came here to go.

This time I wrote various details and tried it together in an atmosphere that makes it possible to experience a little virtual shrine. He might feel like going to Heian Shrine.
I get off at the Higashiyama station of the Kyoto City Transportation Bureau subway. From here it is quite close to Heian Shrine. When you go by car you get caught up in traffic jams, you can not get on the bus in the first place with buses, so you have to wait quite a bit and the subway is the most comfortable.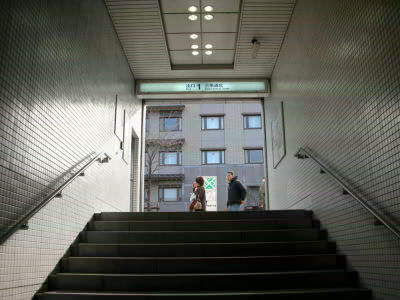 Lawson discovery on the way. It is not just Lawson.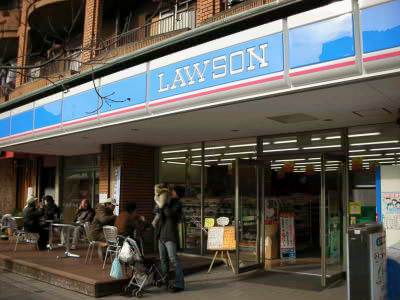 Even though it's a convenience store, a souvenir corner! Truly Kyoto.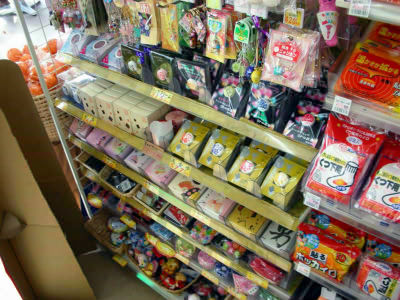 Fresh food item discovery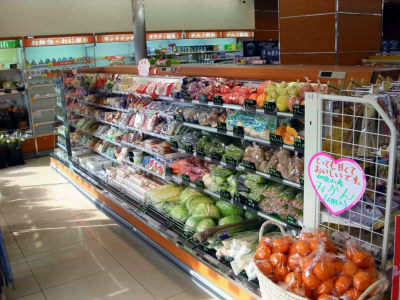 It is "Jingumitsu" that hits the approach of Heian Shrine, this is the way.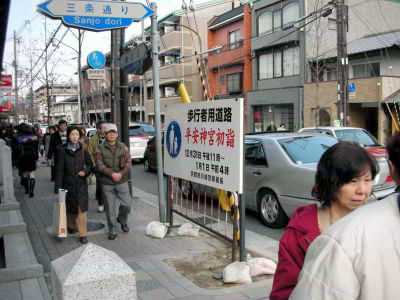 You can see the great torii at Heian Shrine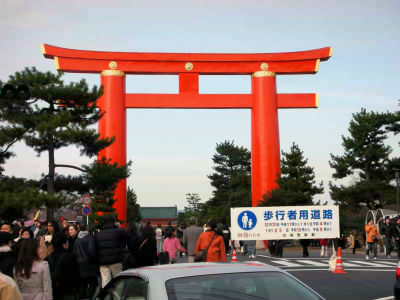 There is a roof for Seven Eleven near the Otorii. It seems that we are considering the landscape at first. So why are you so crowded, because you sell fried chicken, meat or oden you sell in Seven Eleven like a fairytale of a fairyteller and sell it by setting up a tent before a convenience store? Everything was selling like flying because it is also 100 yen per one.



So to the front of Otorii. It is Akiten Gate of Heian Shrine that is visible over there.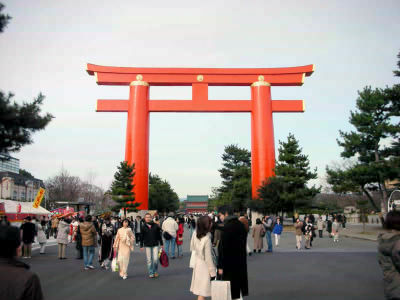 huge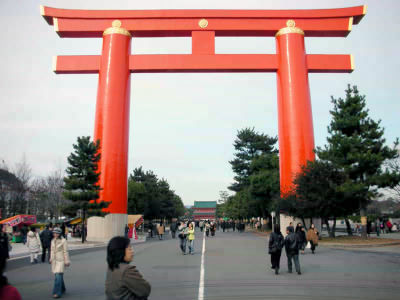 You will see that it is quite big when you come to the root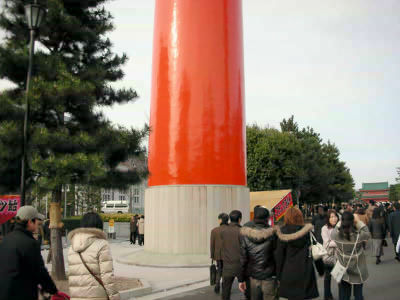 There are many stores open aside.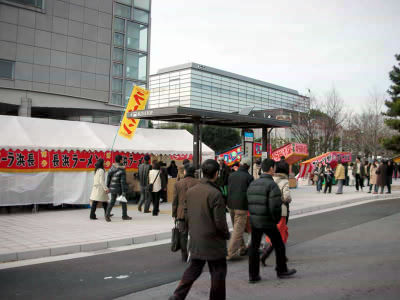 For a moment, it was a secret that I saw "Cheese Chihuahua"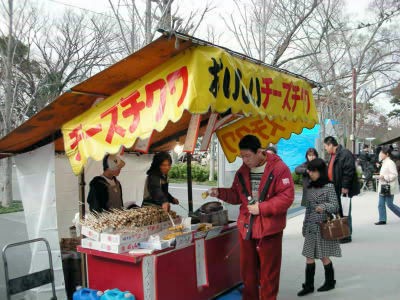 This is a curry flavor. However it is not painful. Very tasty. I am stupid and recommend it. One piece 300 yen. Frankfurt was 400 yen.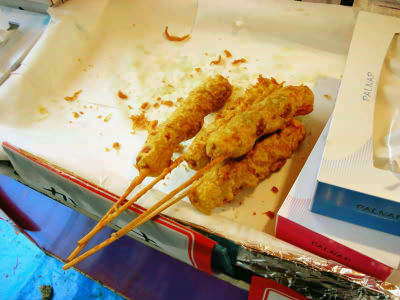 Miso simmered ... ....?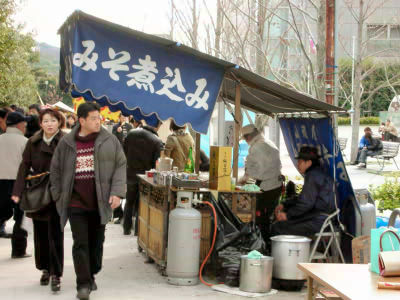 I tried to buy it, it looks like I have a konnyaku and a quantity, but it tastes good. 500 yen.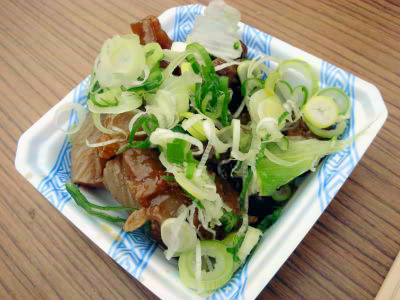 Dawn Discovery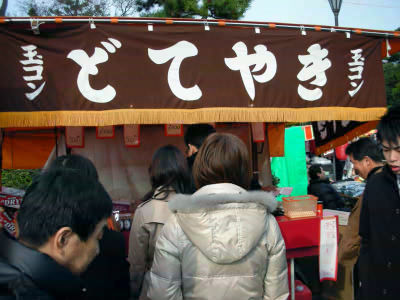 Every once familiar darts return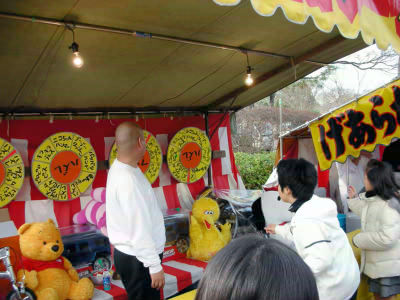 Because it is Kyoto, there is something called Kei Negiyaki



This is Kei Enkaki. One 800 yen. too expensive.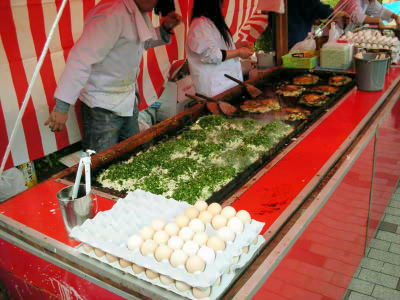 Many people are lined up in Castella. why?



The gate is hanging over the forehead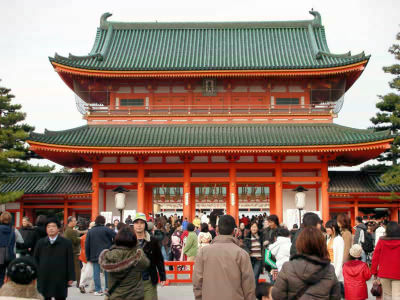 It is written as "Akademon", it seems to be due to the hand of Kobo Daishi. I noticed that I had forgotten to write one point of "」 "after being lifted up to the gate, threw a brush and added a point. It seems that this is the famous "Kobo Law also a brush's mistake" ....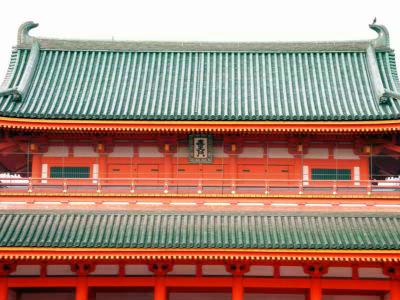 The future is the precincts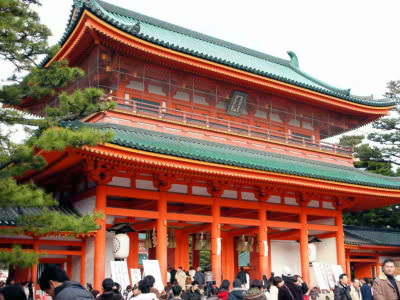 About Heian Shrine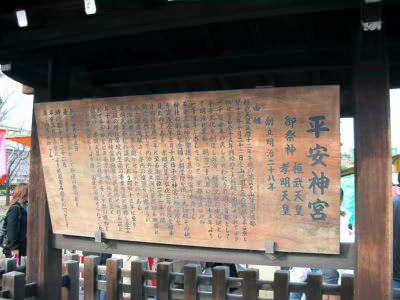 Before worshiping, cleanse mouth and hands with hand water in front of Aonten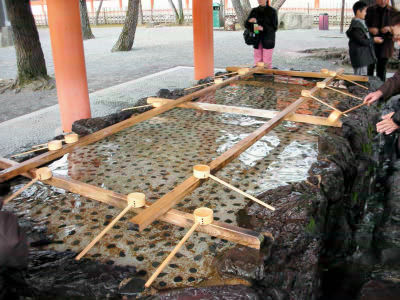 It is written variously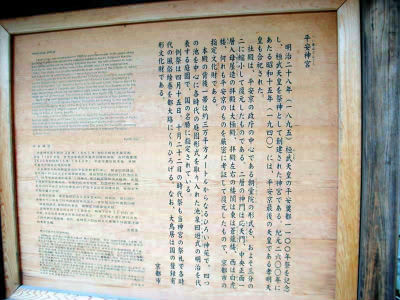 Inside the temple is like this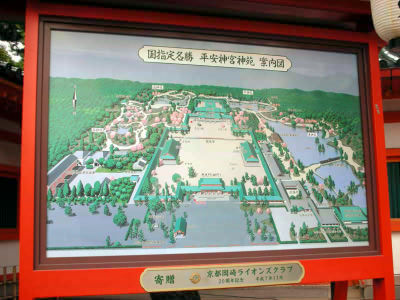 Guidance on miserable prayers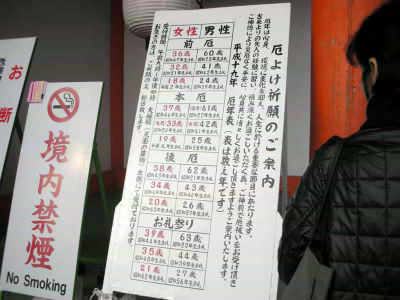 People inside the precincts are full of people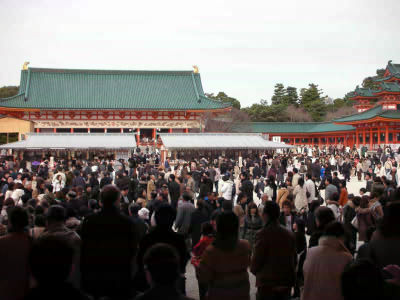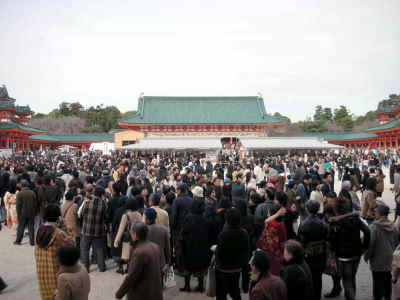 Roar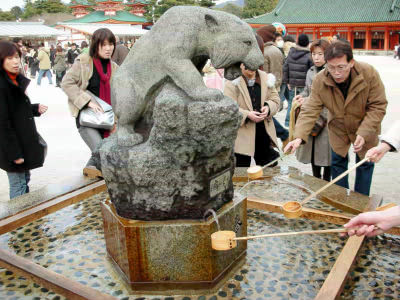 Let's go to the great pole and visit the main shrine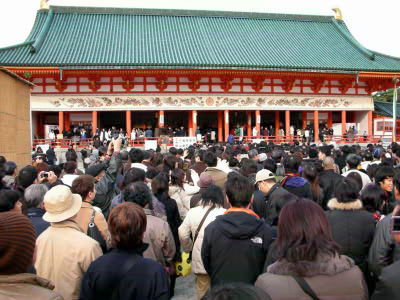 A movie showing the proceeding to the Great Pole


When I look up at the sky while I am moving forward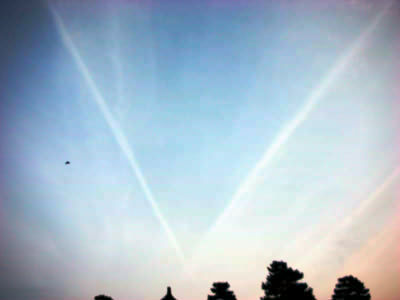 We prepare 5 yen coin for saisen. As for "5 rice", "like rims", 15 yen means "have enough rims", 25 yen as "I wish to have double edges", 35 yen " "To 45 yen as" to have an edge in all the way ", 55 yen as" to have a lot of overlapping edges ".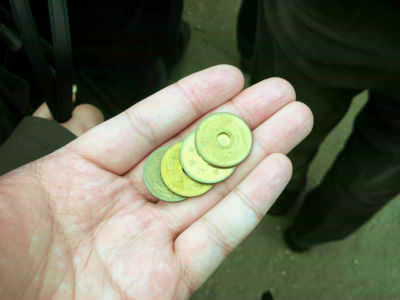 When I came to see you, it was good to look back and enjoy the scenery from the Great Pole. So, I looked back.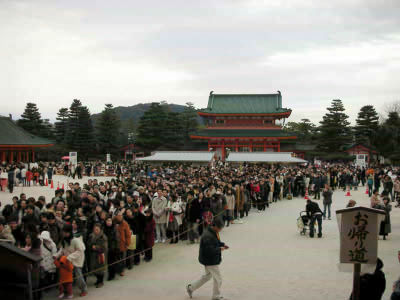 So, I found something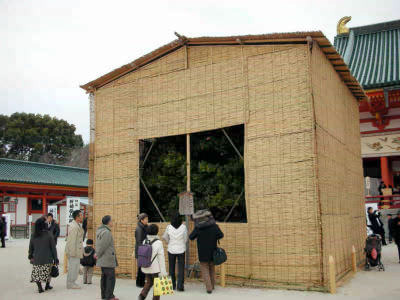 It is a tree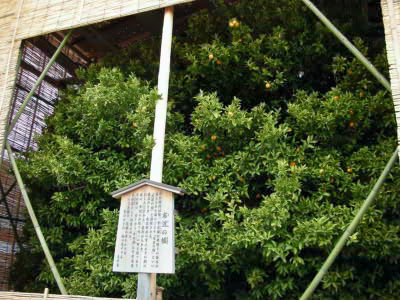 It seems that it is "Kanno nearby"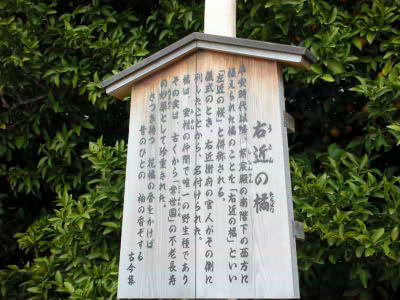 I sell a variety of amulets and so on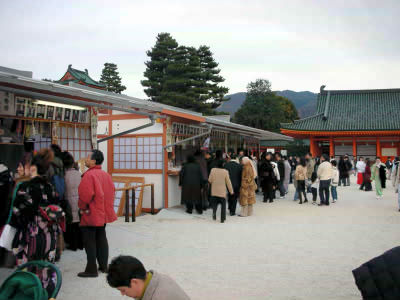 That's why I bought Kanaya. Also, an ema also.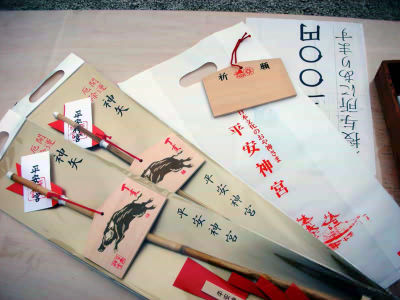 I will keep the Senkuji



It seems like Koshichi.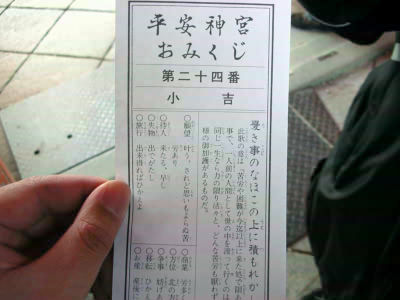 And a lot of alcohol. Manufacturers in Kyoto stand out.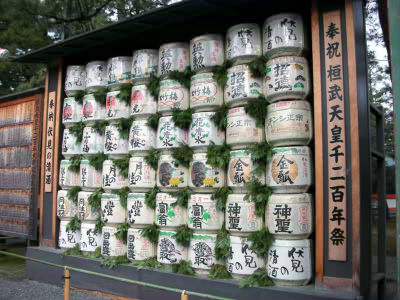 That's why I will return. There are plenty of shops and people. It seems that there were about 200,000 worshipers on this day alone.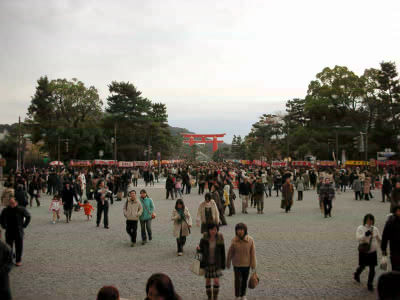 Rickshaw discovery just before returning, everything Kyoto

in Note, Posted by darkhorse_log