People who settled in the set of Star Wars used in the movie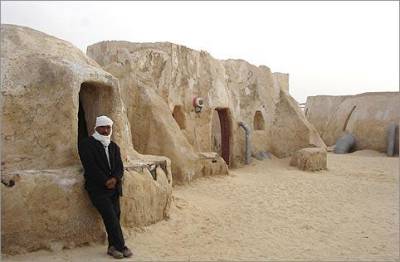 It is a set of "Star Wars" episode IV which was made in 1976, but it seems that some people still live and still live. Even though there are people who are maintaining it, it is amazing to have set that can endure the harsh environment of the desert for a long time.

Details are as below.
MySA.com: Diversions

It is a set of Star Wars still in Sahara Desert of Tunisia and appears as a fictitious planet Tatooine in the play. People who got interviewed have no money and no family so they started to live on the shooting site and they are living with money from travelers.

The landscape of Tatooine was taken at various places in Tunisia, but this is also a picture of the group warehouse Ksar of the Berber people used for location.

Ksar Haddada pictures. Photography gallery of Ksar Haddada. Tunisia. Photos
Of Ksar Haddada. Fotos de Ksar Haddada, Tunez. Tunisie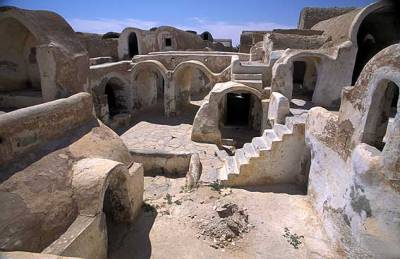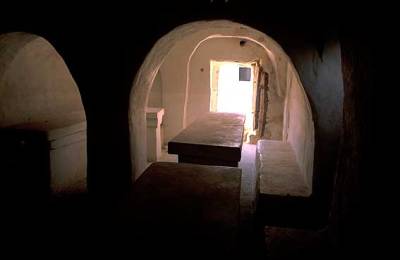 A picture of Sidi Driss hotel which took a scene of star wars bar.

Sidi driss star wars photo - Declan McCullagh photograph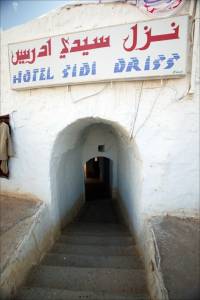 Matmata with Hokuriku style residence shot as the hero's birthplace.

Matmata pictures. Photography gallery of Matmata. Tunisia. Photos
Of Matmata. Fotos de Matmata, Tunez. Tunisie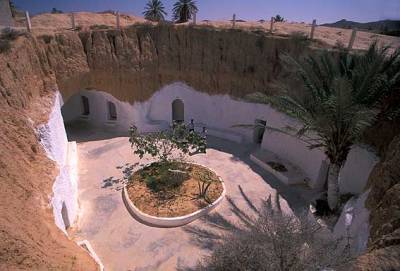 A state of this near view seen on Google Maps.

http://maps.google.com/maps?ie=UTF8&z=17&ll=33.545544,9.968762&spn=0.006429,0.010042&t=h&om=1

Here is another picture of Tunisia full of exotic emotions.

Tunisia pictures. Travel pictures. Photography gallery of Tunisia. Photos of
Tunis, Bizerte, Chenini, Douiret, el Jem, Jerba, Yerba, Toujane, ksar ezzahra, Matmata, Sid Bou Said, Bardo museum, Ksar Haddada, ksar gettoufa jelidatd, ksar ouled soltane. Fotos de Tunez. Tunisie.
in Note, Posted by darkhorse_log