"Flickr Time" to display digital clock with Flickr's picture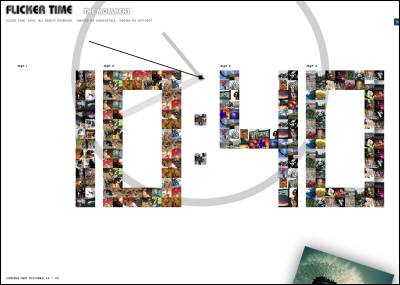 Just filling in two arbitrary tags is an incredible Flash watch that reads 80 photos at a stretch from Flickr and arranges them in a digital clock, all at once. The appearance that the pictures are lined up is a masterpiece.

Of course, each picture can be magnified, so you can also take a closer look at the pictures you care about.

Usage is as follows.
Flickr Time, The Moment. At that time, what were you doing.

When you access the page, first enter two tags to be search keywords. This time is "cat" and "dog". After inputting, click "NORMAL SCREEN" or "FULL SCREEN"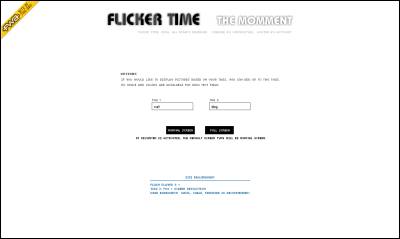 Then loading of the image will start and wait for a while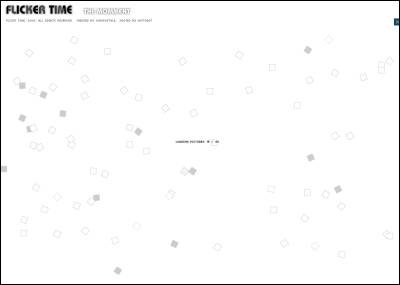 When loading is completed, images are arranged in a row and the time is displayed. The analog clock is properly displayed on the background.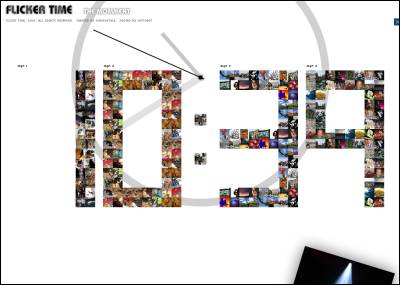 Move the mouse cursor over each image to make the image bigger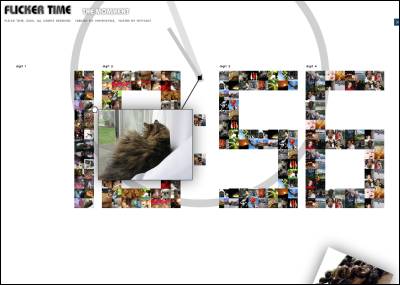 When it becomes the next "minute", it becomes disjoint like this ... ...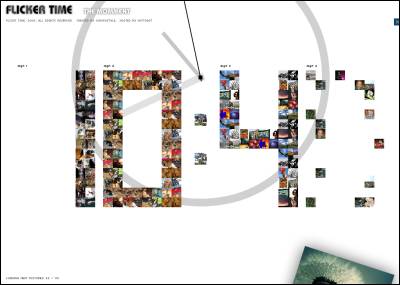 The newly loaded image will be displayed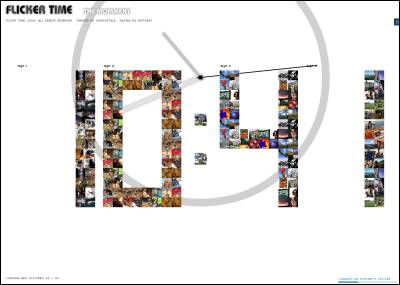 Also, if you move the mouse cursor over the picture that appears in the lower right, it will be displayed on the whole