Apple 's "iPhone" will be released in the beginning of next year with 2 million pixel camera?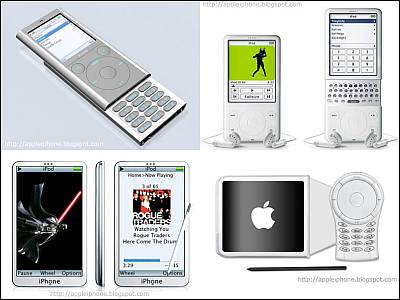 Apple's mobile phone "iPhone", which has been told that it will come out one after another, is likely to be released later in the first quarter of next year or the first half of the second quarter. In addition, it is said that the camera will be equipped with 2 million pixels, and the suppliers are decided for other parts as well.

Incidentally, I took up the image earlierDesign forecast of Apple's "iPhone"From.

Details are as follows.AppleInsider | Apple's iPhone to arrive in early 2007 with 2MP camera

According to this article, Apple's "iPhone" seems to be equipped with Intel memory, Sharp LCD, Broadcom baseband chip etc. The camera module adopts CMOS. At the beginning of production it is said that we will produce 50 to 600 thousand units a month.

Although the camera itself is apt to happen, will it eventually become the iPod handheld being whispered by the public eventually to be released? Or will it be a PDA-like terminal like W - ZERO 3? I am a little worried about that.