How to throw a screwdriver like a ninja's hand shakuroku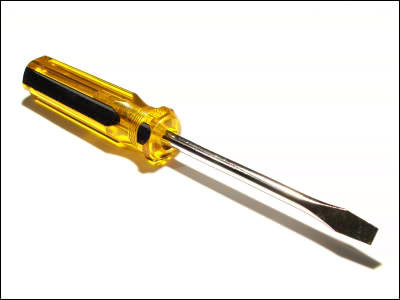 Once, it is a proper commentary movie. I throw a screwdriver like a shuriken used by a ninja and I really stab it in a tree. I do not know what it's useful for, but when you watch this movie to practice quietly what you squeeze up something hotly (roughly)

Playback is from the following.
YouTube - Screwdriver Shuriken Tutorial

At first it seems like an official website.

Secrets of Shuriken-do, the Japanese art of blade throwing homepage

It does not seem to be mistaken as darts, it seems to be pretty bad.

It also explains the tutorial technique that came out properly in the movie in great detail.

Secrets of Shuriken-do, the Japanese art of blade throwing homepage - basic techniques

This is also detailed.

Saigo faction Daito style aiki martial arts astigmatism


In order to sharply pierce the tip with a sharp point, keep the shuriken at the top of the shogun and take a shuriken as a sharp sword like a Japanese sword and cut into a head of the enemy, It is important to type in that image.

Memo memo ....... Besides that, the above page covered very detailed and detailed practice law. Although I do not know what it is useful for, it may be okay to say, "Special skill is throwing a shuriken, I can repel illegal invaders and others, I can win something like bar" in an interview etc.

In addition, in a certain sense this is a shuriken of the honmono, thinking how much it is, if you read it, it seems to be 6000 yen per book. It is quite expensive.
in Video, Posted by darkhorse_log