"Gachapin · Mook" soft drink "Ga tea"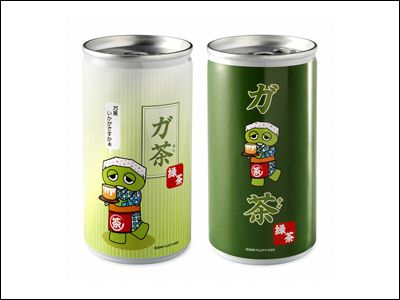 It is said that it is "Gacha" with tea from Gachapin · Muc. What about Mook?

Since it is said that it will be on sale only on the web since noon today, I made a reservation immediately.

Details are as follows.September 14, 2006 "Gachapin drink" "Ga tea" (green tea · 2 kinds) Order received at LaLaBit Market!

There are "Hibiyasumi version" and "Gachapin version", each set including 15 cans totaling 30 cans. Purchase from the link below.

Bandai Network Sara Bit Market
Gachapin drink "Gacha" (30 cans)

I bought it at once. This is the screen of evidence.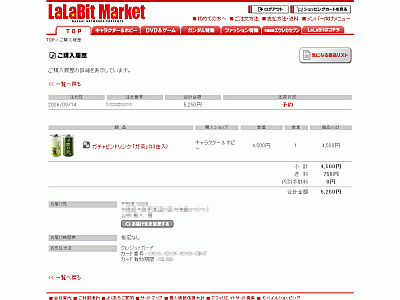 It will arrive in mid-October ... exciting.

2006/09/14 13:50 Addendum
Official page of "Ga-cha"Has been released. It seems that Mucc has also come out properly on the back of 'Hitonashi version'. I'm glad that it was good.