Nintendo DS with 40 GB HDD connected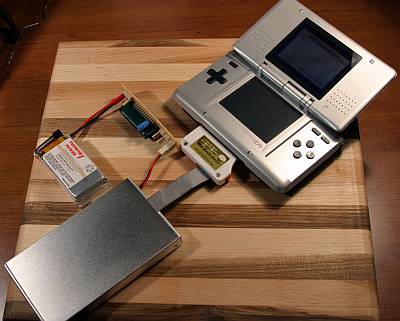 I am supposed to choose it. Although it is natural, it can not be carried. Coming so far is not practical, it seems to be a nuisance problem.

Details are as follows.Natrium 42 - Weblog »Blog Archive» IDE to NDS Connection

This is a modification of "GBA Movie Player v 2" that inserts compact flash and enjoy music and movies on Nintendo DS, forcibly attached HDD for laptop computer, so that it can supply power from external battery. It seems that you can enjoy 40 GB movies and music, but it is impossible to carry around.