Nintendo's Next Generation "wii" "The Legend of Zelda" Demo Movie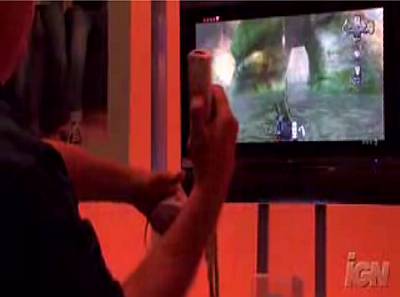 I am fishing by wielding Nunchaku type controller.

Details are as follows.YouTube - Fishing in Twilight Princess, Wii-style

If you pretend to throw a lure with a controller, the lure really flew and you take a reel take-up action, the reel is properly wound up. Motion capture is done with considerable precision. Here.
Nintendo DS touch pen and say, Nintendo is trying an interesting approach. I just shake or turn the controller, but do not you get tired ...?