Calculate the monetary value of your blog "How Much Is My Blog Worth?"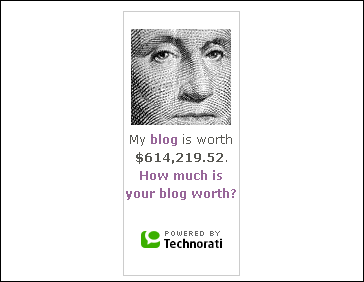 Just entering an address will determine how many dollars are worth. The judgment criterion is the search result of famous Technorati for blog search.

Details are as follows.
Business Opportunities Weblog | How Much Is My Blog Worth

Just add the address to the "URL" part and click "Submit". It seems that they use API of Technorati.

Since there is an HTML code at the bottom of the result page that comes out, it is also possible to put the result on your blog.