Digital camera "IXY DIGITAL WIRELESS" capable of remote shooting function by wireless LAN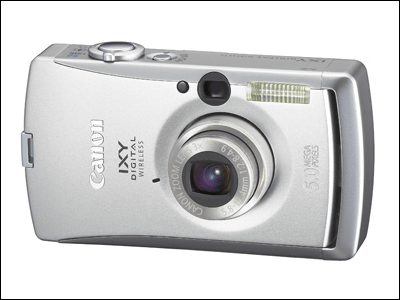 Canon's first digital camera with built-in wireless LAN communication function "IXY DIGITAL WIRELESS" is compliant with the wireless LAN standard IEEE 802.11b, and it is possible to transfer not only photographed images to PCs but also direct printing to printers, You can shoot by operation.

Details are as below.

Release of next-generation digital camera with wireless LAN communication function "IXY DIGITAL WIRELESS" capable of wireless image transfer to printer and personal computer

By using ZoomBrowser EX which is included software, it is possible to remotely adjust the exposure and change the white balance. It seems that you can not shoot movies remotely, but you can do quite sophisticated operations remotely for still images. Because interval shooting is also possible, it seems to be suitable for taking pictures of animals that watch out for humans.

As other wireless LAN functions, as with other wireless LAN built-in digital cameras, there are functions for transferring images and movies to PCs and printing on printers. In addition, an adapter for wireless printing is included in the main body.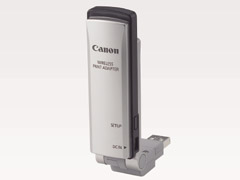 As the basic function of the camera is the same as IXY DIGITAL 60, it is equipped with a 5.0 megapixel CCD and optical 3X zoom lens, a high performance image engine "DIGIC II", and a 2.0 type LCD monitor with high brightness backlight.

IXY DIGITAL WIRELESS is scheduled to be released in early December 2005 and the price is open.