What is the background to the epidemic of the word Zuckerberg, which means that your Facebook account is frozen?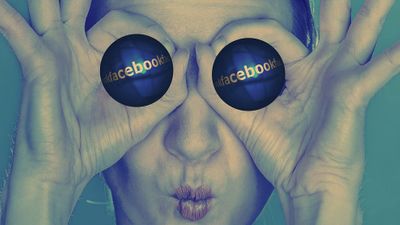 by geralt

Facebook enters in 2019, revised the Terms and Conditions ' White nationalism or prohibit the post about', Mark Zuckerberg CEO is the opinion that 'we need new rules to the Internet,' announcement has strengthened and regulations or You Under these circumstances, the words 'Zucced' and 'Zuccing' are reported to be popular, which means that Facebook accounts are deleted or frozen.

The bizarre reason why several Facebook groups just changed their privacy settings
https://mashable.com/article/facebook-groups-secret-indonesian-reporting-commission/

Indonesian Reporting Commission Facebook Takedowns | Know Your Meme
https://knowyourmeme.com/memes/events/indonesian-reporting-commission-facebook-takedowns

On Twitter, tweets or 'The group I was favorite has been Zuckerberg.'

MY FAVORITE GROUPS ARE BEING ZUCCED

— Jush (@GrutaJoshua) May 16, 2019


'Your favorite Facebook group is shackerberg and you are so upset'

My favorite Facebook group got zucced and I'm very upset about it

— Omar (@ 04_omartheomar) May 16, 2019


'My original Facebook account has been Zuckerberg, so my new account please!'

my original fb got zucced so add me on my new account! ???????? pic.twitter.com/tLF2y56I3t

— Ѕαpphírє @ (@ s6pphire_) May 15, 2019


The word 'Zuckerberg' was suddenly used beginning with the fact that the Facebook group ' Crossovers Nobody Asked For (CNAF)' was temporarily frozen. CNAF is a Facebook group created with the intent of posting Internet memes, and at times had more than 500,000 members.

The news that CNAF was suddenly frozen was rapidly disseminated with the word "Zucced" used in a very small number of communities.

The reason why CNAF has been frozen is unclear, but there is a view that members of the Facebook group called 'Indonesian Reporting Commission (IReC)' reportedly entertained multiple Facebook groups including CNAF. A large number is occupied. A spokeswoman for Facebook told internet news media Mashable : 'We 're recovering from the group we've already suffered, and we're going to work to prevent recurrence.' In fact, the temporarily frozen CNAF has already been restored, and has about 460,000 members at the time of writing.