A red-looking spicy pie 'Spicy Bacon Potato Pie' appeared in McDonald's, so I tried it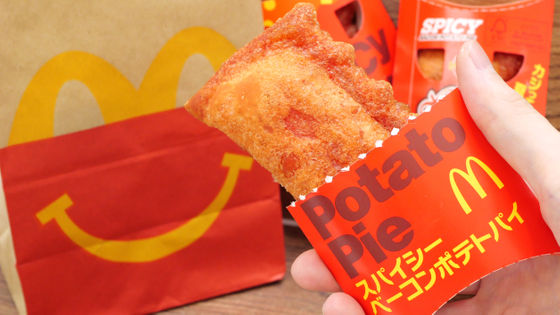 From Wednesday, August 2, 2023, `` Spicy Bacon Potato Pie '' has appeared as a new flavor of the popular side menu ``Bacon Potato Pie'' from McDonald's. It is said that ingredients such as potatoes, bacon, and onions are seasoned dry with habanero and chicken consomme, and it is said that it is a perfect taste for summer, so I actually tried it.

33 years after its birth, the long-awaited first new flavor of the popular 'Bacon Potato Pie' is here! Perfect for summer! Uma spicy 'Spicy Bacon Potato Pie' News Release | McDonald's Official

https://www.mcdonalds.co.jp/company/news/2023/0726a/
Unprecedented "horse spicy pie"
Debut today, 8/2 (Wed.)!

Attach [ #Spicy Bacon Potato Pie Today's Debut ] and reply by the end of the day!

A 1,000 yen Mac card will be presented to 50 people by lottery ????

Click here for campaign details → https://t.co/Qir4hdP0kg pic.twitter.com/MHxKFsEfsT

— McDonald's (@McDonaldsJapan) August 1, 2023


I immediately purchased Spicy Bacon Potato Pie.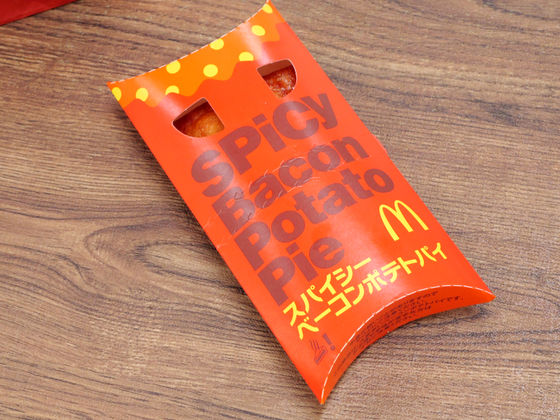 On the back of the package is printed a QR code that leads to a page with
allergen and nutritional information
.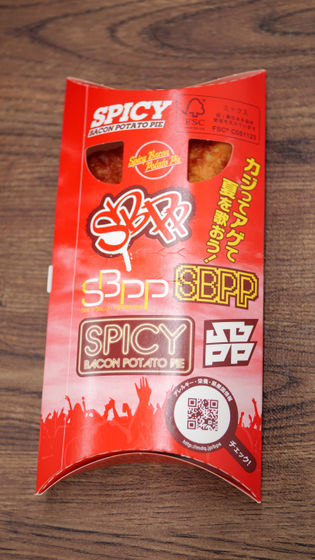 When I took out the contents, a red pie cloth appeared.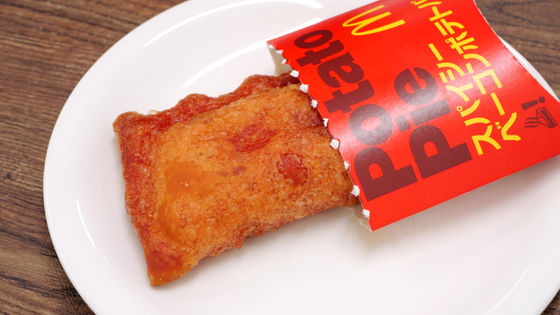 When you cut it and check the cross section, there is a thick sauce inside.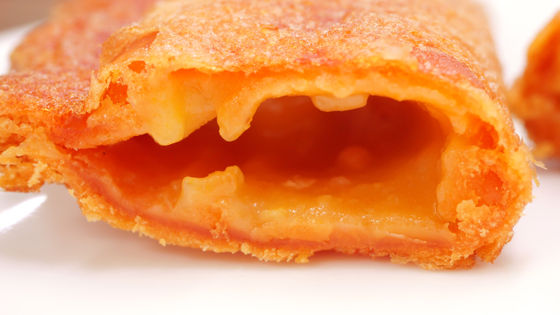 While feeling the aroma of bacon, the spicy spiciness of chili peppers rushes in afterward. While you can feel the crispy texture of the pie crust every time you bite into it, the thick sauce spreads in your mouth. The fluffy texture of the potatoes that you feel here and there will further stimulate your appetite.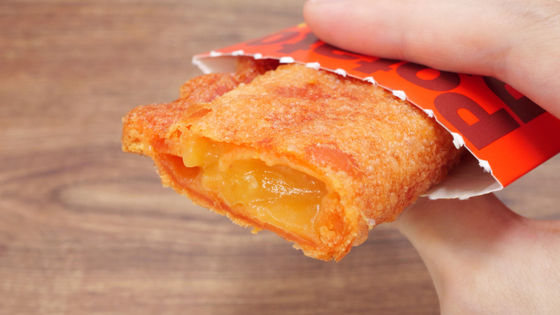 Spicy bacon potato pie will be sold at McDonald's nationwide except for some stores for a limited time from Wednesday, August 2, 2023 to late August, and the price is 180 yen including tax.