A plan to install generated AI in Google Assistant is underway, and the possibility that AI will summarize search results when asking with 'OK Google'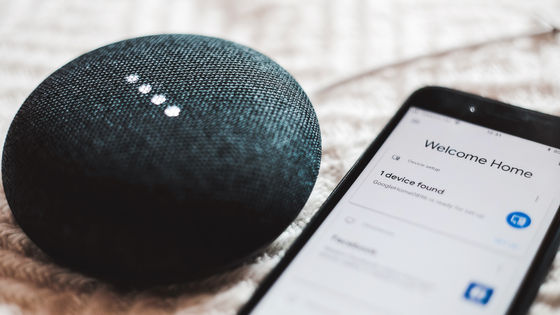 According to a report from the American news site Axios, Google is planning to completely review the voice assistants installed in Android and smart speakers and introduce a generation AI technology similar to Google Bard. bottom.

Google Assistant to get an AI makeover

https://www.axios.com/2023/07/31/google-assistant-artificial-intelligence-news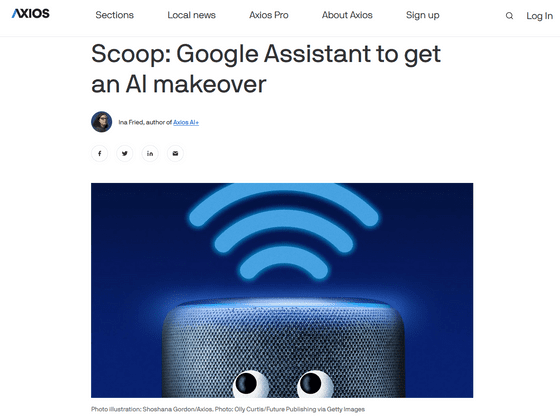 Google will 'supercharge' Assistant with AI that's more like ChatGPT and Bard - The Verge

https://www.theverge.com/2023/7/31/23814702/google-assistant-ai-features-layoffs-bard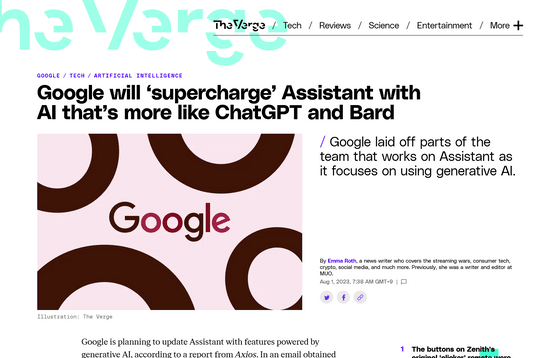 According to an internal Google email obtained by Axios, the company is in the process of reorganizing the team working on Google Assistant. Axios reports that this includes a small number of staff reductions, and that dozens of people are expected to be cut from a team of thousands at the time of writing.

'We are witnessing the tremendous potential of generative AI to transform people's lives,' said Piyush Ranjan, vice president of Google Assistant, and Duke Dukelis, product director, in an email. , and we see this as a great opportunity to explore what a much more powerful assistant powered by the latest Large Language Model (LLM) technology could look like.'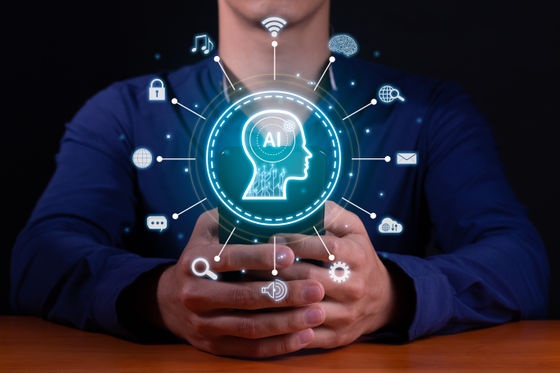 The rest of the email details the structure review and new affiliations of each team, such as the merger of two departments called the 'Services Team' and the 'Surface Team' and the 'Mobile Team'. " will be split and will be worked on individually under separate managers.

It was not revealed at the time of writing the article what the new Google Assistant would look like, but The Verge, an IT news site that covered the Axios report, said, ``It is used to strengthen chat AI Bard. Using the same technology that exists, it may be possible to respond based on information collected from all over the web, "he said, predicting that the search service will be enhanced.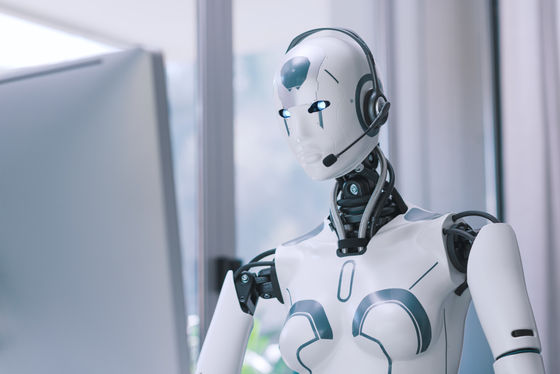 'Hundreds of millions of people use the Google Assistant every month, and we're committed to providing them with a quality experience,' Google spokeswoman Jennifer Rodstrom told The Verge. We are fully committed to , and we can't wait to explore how LLM can help enhance and make the Google Assistant even better.'

It's still unclear when Google will bring AI to its smart home products. In the past, there have been problems such as subcontractor employees listening to voices collected by Google Assistant, and due to these circumstances, The Verge said, ``Given the potential impact on privacy, many people I don't think I'm really in favor of introducing AI to Google Assistant,' he commented.