'Xperia 1 V' exterior review with overwhelming descriptive power with an image sensor that is about 1.7 times larger than the previous model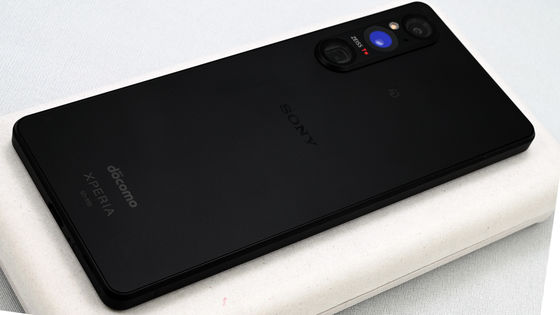 'Xperia 1 V (Experia One Mark Five)' will appear in June 2023 as the flagship machine of Sony's smartphone 'Xperia' series. This time, I was able to borrow a terminal prior to the release, so I actually took it out and tried various things. In addition, since the borrowed device is a test device, the specifications may differ from the actual device.

Xperia 1 V | Xperia Official Site

https://xperia.sony.jp/xperia/xperia1m5/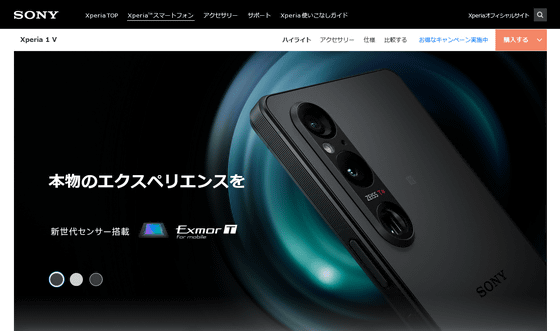 Xperia 1 V SO-51D | Android Smartphone | Product | NTT DoCoMo

https://www.docomo.ne.jp/product/so51d/
Xperia 1 V (Xperia One Mark Five) SOG10 | Smartphone (Android smartphone) | au
https://www.au.com/mobile/product/smartphone/sog10/
Xperia 1 V Gaming Edition | Smartphone / Mobile Phone | Softbank
https://www.softbank.jp/mobile/products/smartphone/xperia1m5-gaming-edition/?tab=products
The outer box of 'Xperia 1 V' was SDGs compatible or simple packaging.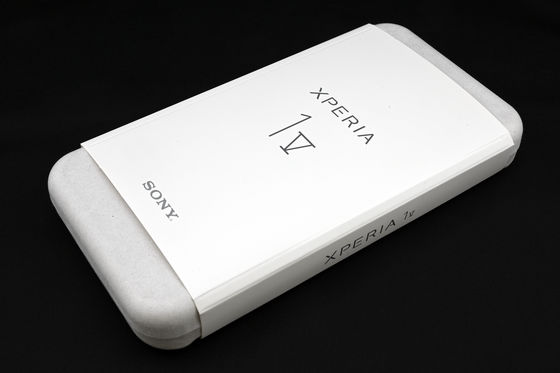 The terminal fits quite nicely.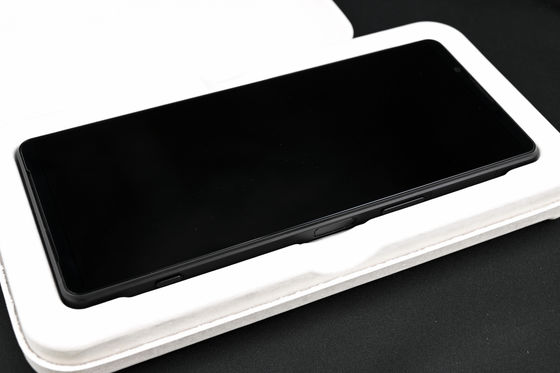 This is Xperia 1 V, the dimensions are about 71 mm × 165 mm × 8.3 mm. On the right side of the screen, there are three buttons: the shutter button, power button, and volume button. One feature of the Xperia series is that it has a physical shutter button for shooting. The power button supports fingerprint authentication, and you can unlock it or authenticate payment by lightly touching it with your registered finger. The display is organic EL, and the size is about 6.5 inches. The resolution is 4K (3840 pixels x 1644 pixels).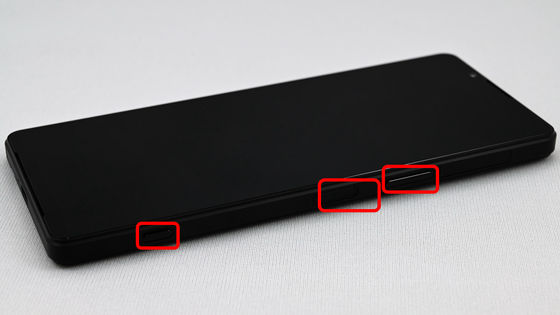 SIM card / microSD card slot and USB Type-C port on the bottom. A microSDXC card of up to 1TB can be used as an external memory.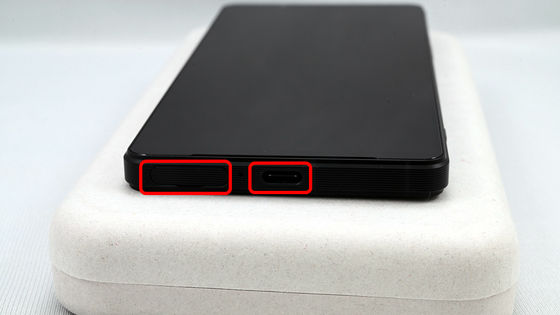 There are no buttons on the left side of the screen.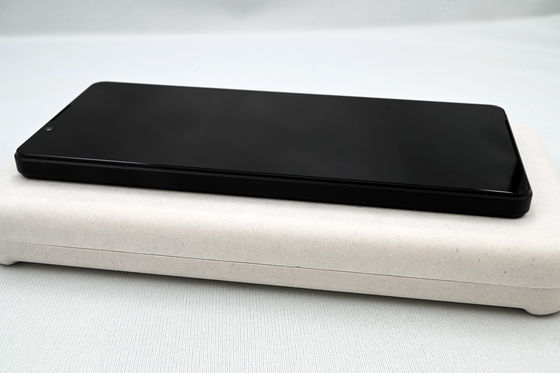 There is an earphone jack on the left side of the top. The slight tilt of the terminal is due to the protrusion of the camera lens.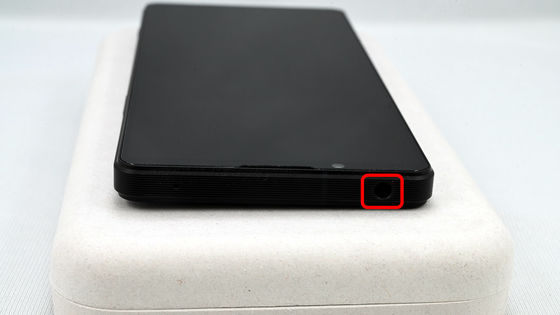 back side. Many of the past Xperia series had a smooth finish with glass panels and metal panels, but the Xperia 1 V has been processed with a grainy feel, and along with the side grooves, it can be used without a case. It is an impression that it is quite difficult to slip even if you handle it. This terminal is SO-51D for NTT Docomo, with the SONY logo in the center, the NTT Docomo logo, the Xperia logo, and the model number at the bottom. Three cameras are arranged vertically on the upper left of the back: a 16mm ultra-wide-angle lens, a 24mm wide-angle lens, and an 85mm-125mm telephoto lens. The sensor of the wide-angle lens is equipped with a 1/1.35 type double-layer transistor pixel stacked CMOS image sensor 'Exmor T for mobile', which is about 1.7 times larger than the previous model.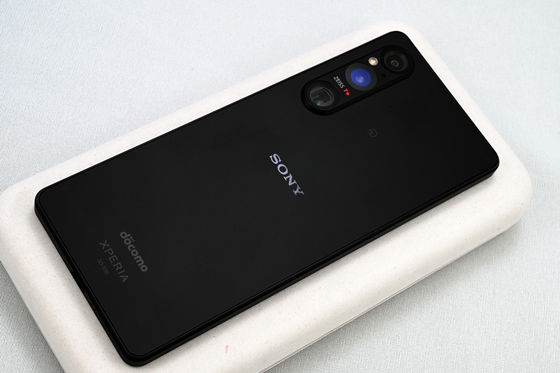 The corners are cut so that the protrusion of the camera part will not get caught as much as possible when putting it in and out of a pocket. However, if you put it on the desk as it is, the protrusion will interfere, so if you want to use it flat on the desk, you need a case with a thick back.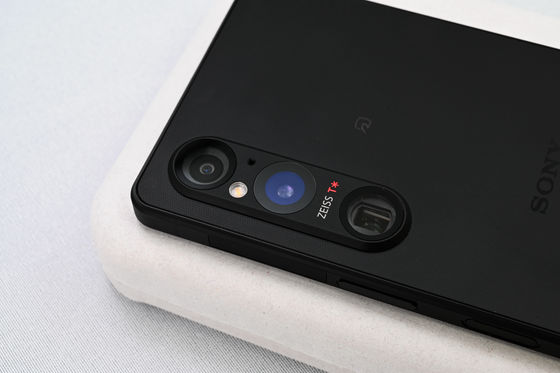 The actual weight was 186 g without SIM card / microSD card.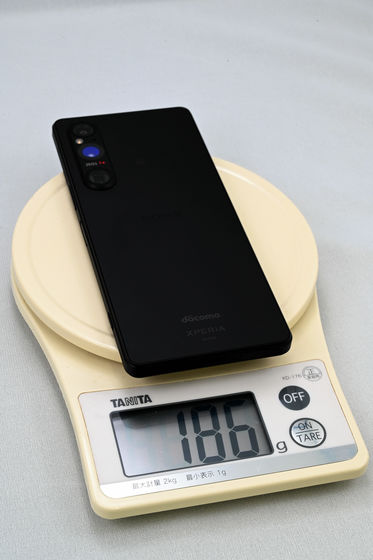 Next, I will actually take the terminal out and check the camera performance that I am proud of.

[to be continued]