Compact and easy to carry Roland's distribution tool for smartphones 'GO: LIVECAST' photo review with a weight of only 180 g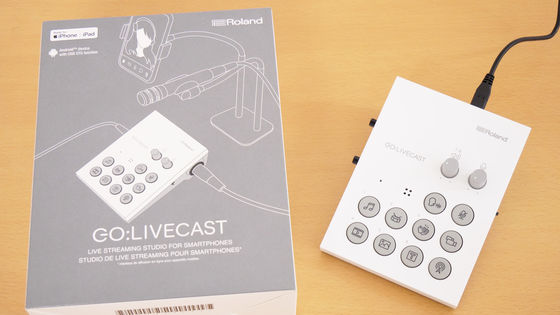 Using a smartphone has made it possible to perform live distribution anytime, anywhere, but there are limits to what can be done compared to live distribution on a PC. Roland's ` ` GO: LIVECAST '' is a live distribution tool for smartphones, which is small, lightweight, easy to carry, and equipped with various functions, so that more advanced live distribution can be performed on smartphones. Since I had the opportunity to actually touch the GO:LIVECAST, I first checked its appearance and weight.

Roland - GO:LIVECAST | Livestreaming Studio for Smartphones

https://www.roland.com/jp/products/golivecast/
The cosmetic box of GO: LIVECAST looks like this.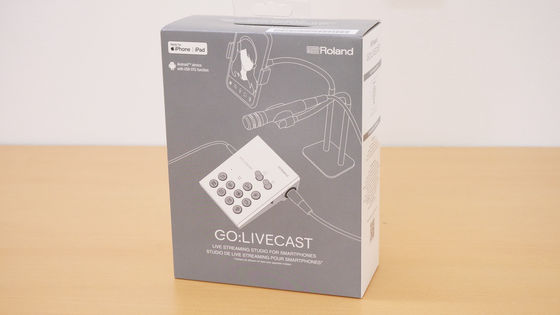 The contents are a quick start guide, GO: LIVECAST main body, Micro-USB B cable for power supply, Micro-USB B-Lightning cable, Micro-USB B-USB Type-C cable.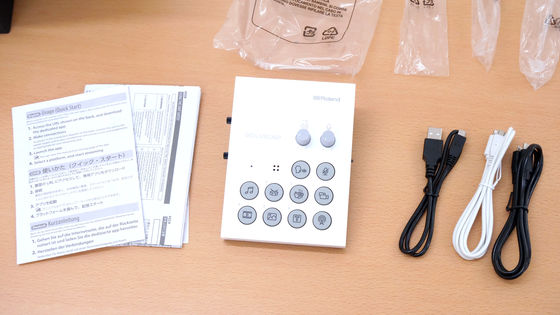 The size of the GO:LIVECAST body is 107mm wide x 138mm deep. Below is a size comparison with the iPhone 14 with a width of 71.5 mm and a depth of 146.7 mm.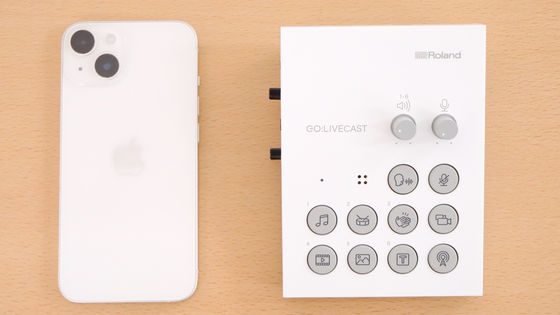 The actual weight of the GO:LIVECAST body is 182g. Considering that the iPhone 14 weighs 172g, the GO:LIVECAST main unit weighs about the same as a smartphone, which is quite light.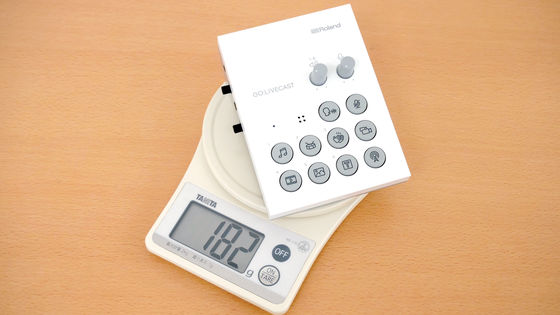 There are 10 types of buttons and 2 types of knobs on the top of GO:LIVECAST, and an omnidirectional microphone is also installed. Since the button has an icon that shows the production, you can see at a glance what kind of function the button has.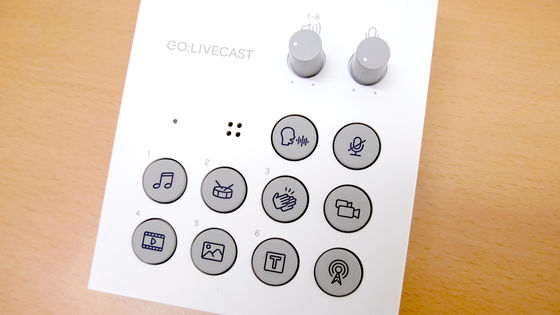 The height of GO:LIVECAST is 58mm. The top surface is slanted from the front to the back.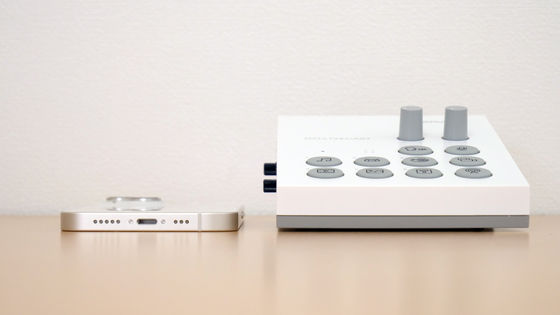 On the back side there was a Micro-USB B port for 5V power supply and a Micro-USB B port for smartphone connection.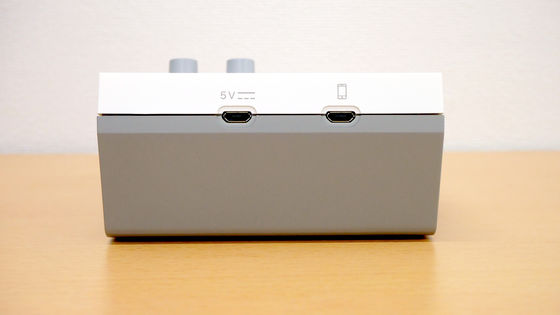 On the left side there is a 3.5mm audio terminal and knob for line-in, and a 3.5mm audio terminal and knob for headset.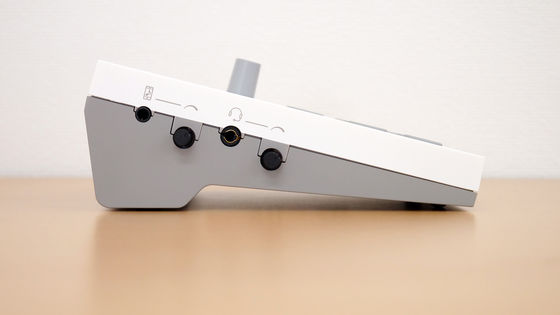 On the right side there is a 48V 6mA phantom power switch for the microphone and an XLR input terminal for the microphone.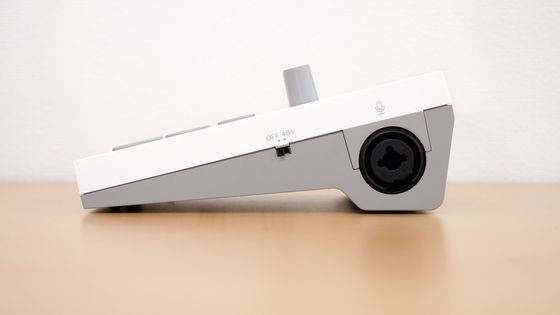 There were four rubber feet and screw holes on the back.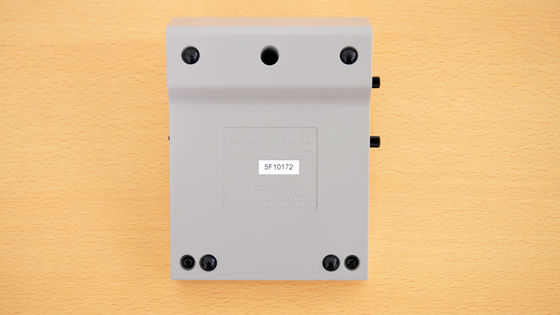 ・Continued
Setup summary of Roland's distribution tool 'GO: LIVECAST' that enables advanced live distribution just by putting the application on the smartphone - GIGAZINE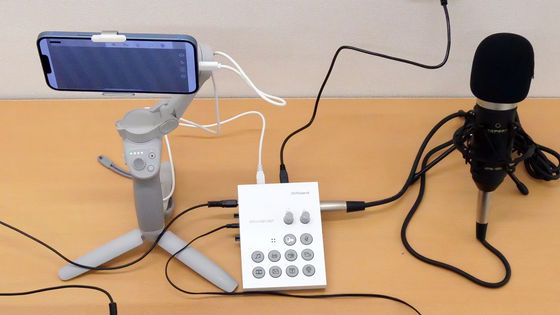 Roland's GO: LIVECAST has a list price of 29,700 yen including tax . It is also handled by Amazon.co.jp, and at the time of article creation, it was available for purchase at 16,500 yen including tax.

Amazon | Roland Roland / GO: LIVECAST Live Streaming Studio for Smartphones (GO LIVE CAST) | Audio Interface | Musical Instruments / Audio Equipment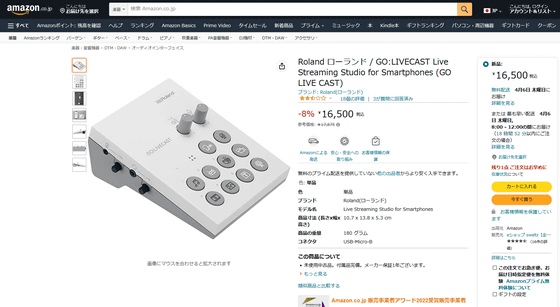 You can also get Roland's GO: LIVECAST from the following gift article.

PS5, projector, webcam, etc. Goods perfect for new life GIGAZINE Spring gift large release project `` Please answer the questionnaire and bring them all! ''-GIGAZINE