'LOL Verifier' that can send 'LOL' only when you are laughing in real life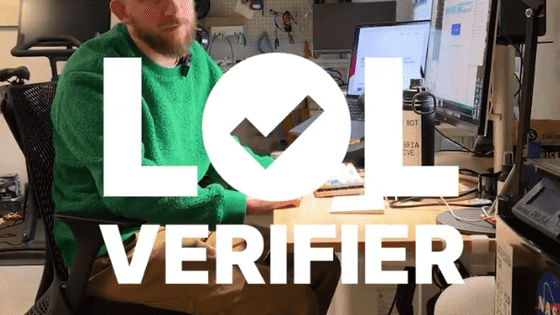 Many people have the experience of entering '(lol)' on SNS etc. even though they are not actually laughing. Creator
Brian Moore
has created a '
LOL
Verifier
' that can't be sent without recognizing the actual laughter when you type 'LOL' in a text message.
LOL Verifier—Brian Moore
https://brianmoore.com/lol-verifier/
This Device Will Not Let You LOL Unless You Mean It
https://www.vice.com/en/article/n7zgmq/this-device-will-not-let-you-lol-unless-you-mean-it
The future of internet comedy depends on the LOL Verifier
https://www.avclub.com/lol-verifier-brian-moore-laugh-out-loud-1849953469
``LOL should have meant laughter, but this word on the Internet has become just a message,'' Moore said. Therefore, Mr. Moore created LOL Verifier with the aim of 'recovering the credibility of LOL' by using AI voice recognition technology.
I made this thing called LOL Verifier: a device that only lets you type lol if you've actually laughed out loud pic.twitter.com/Gsc63yGEm0

—Brian Moore (@lanewinfield) January 3, 2023


LOL Verifier is a device that connects between the keyboard and the computer and has a light in the center.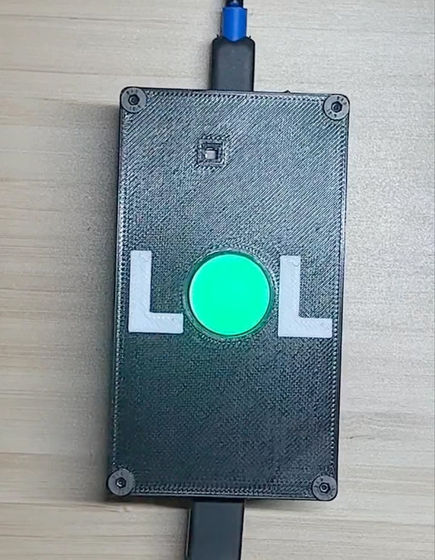 LOL Verifier changes to the state of recognizing laughter when the user enters 'LOL'. At that time, when the user laughs, the light turns green and 'LOL' can be sent.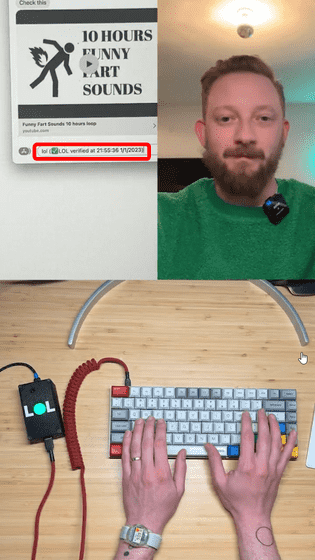 If, on the other hand, the user's laughter is inaudible or does not lead to a big laugh, the light will turn red and the typed 'LOL' will be converted to another message such as 'That's funny.' .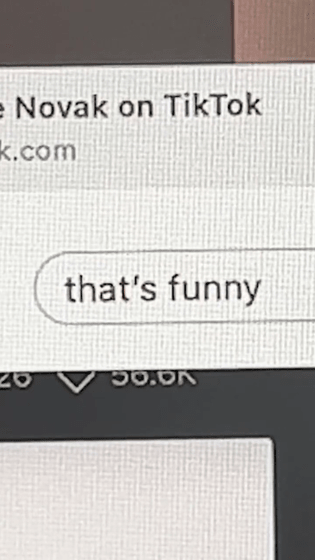 According to Moore, he set out to create LOL Verifier to address the fact that LOL is no longer treated like punctuation in text messages.

The software that LOL Verifier is powered by has an AI-powered speech recognition model. ``In order for this speech recognition model to work, we had to train it to laugh, and we also need to train laughter when it doesn't lead to laughter,'' Moore said. For that reason, Mr. Moore reports, 'I recorded hundreds of laughter samples, and I was going to continue the work of entering laughter into the computer like crazy for more than 30 minutes.'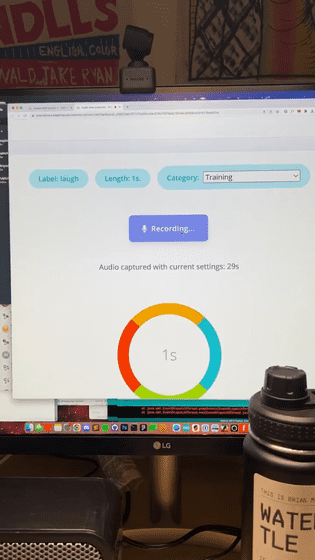 Mr. Moore actually uses LOL Veifer for personal text messages, Discord, etc., and it has made him an honest person. If you get a message from 'LOL', you'll be honored because you can actually know that Mr. Moore is laughing.

According to Mr. Moore, LOL Verifier was a project to get a reaction on SNS, but if it becomes popular rapidly, he is thinking about releasing the code etc. However, 'I warn you that if you create your own LOL Verifier, you need to laugh at your computer for more than 30 minutes straight,' Moore said.