Reported that the voice generated by AI that can be used for free successfully broke into the bank account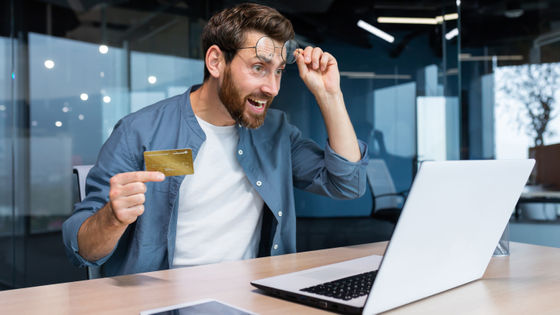 Banks in the US, Europe and elsewhere have adopted voice biometrics at the phone as a secure access method for logging into their accounts. News site Motherboard writer Joseph Cox reported that he was able to access his bank account using a free voice AI.

How I Broke Into a Bank Account With an AI-Generated Voice

https://www.vice.com/en/article/dy7axa/how-i-broke-into-a-bank-account-with-an-ai-generated-voice
By playing the video below, you can see the actual access to the bank with AI synthesized voice.
Lloyds Bank logged into using AI voice-YouTube
When Mr. Cox called the bank, an automated voice said, 'Welcome to Lloyds Bank.' Lloyds Bank is a retail bank with offices in England and Wales and is one of the '
Big Four
', the four largest banks in the region.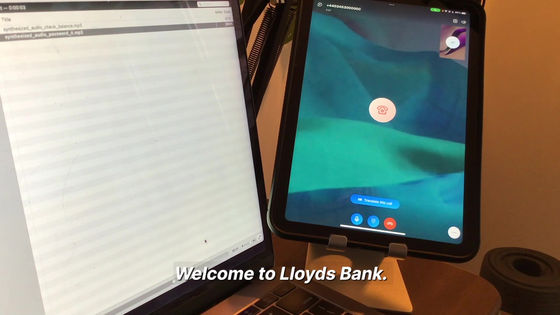 First, the bank's automated voice asked the reason for the call. In response, Mr. Cox clicks on an audio file instead of answering himself. Then, the voice 'I want to check the balance' output by AI was played.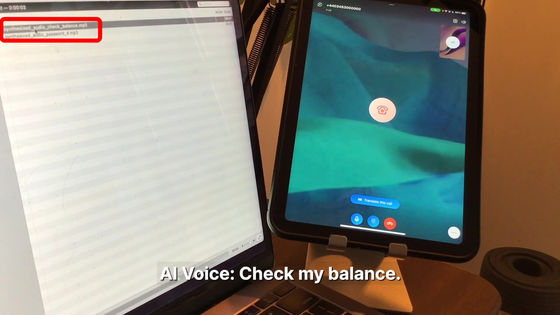 On the other hand, the bank's automated voice responds with 'OK'. Mr. Cox then enters his date of birth on the keypad.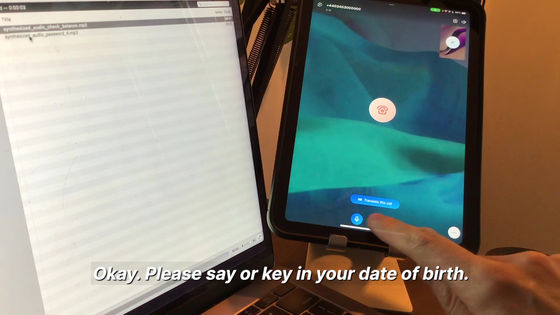 Next, when the automated voice requested, 'Please say' My voice is my password ',' Mr. Cox played the AI-generated voice again.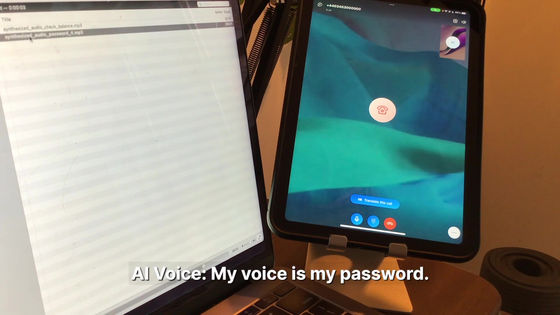 After a few seconds, the automated voice said, 'Thank you. Your balance is as follows' and began to guide you through your account balance. Cox reports that the exchange gave him access to all account information, including recent transactions and a list of recipients.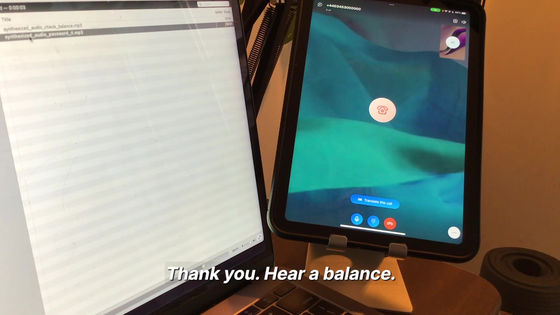 Cox used a service called
ElevenLabs
to create this voice. ElevenLabs can create highly accurate AI voices that can be used for free, so it is already used for various harassment on the Internet. It was also used in this test because it best reproduced Mr. Cox's British accent.
Some experts warn that these synthetic voices are dangerous because they can be used for fraud and hacking. Rachel Tobac, CEO of SocialProof Security, a company specializing in social engineering, told Motherboard, 'All organizations leveraging voice authentication should urgently adopt secure methods of identity verification, such as multi-factor authentication. I recommend switching, because this kind of audio duplication is possible without having to talk to the person in real life.'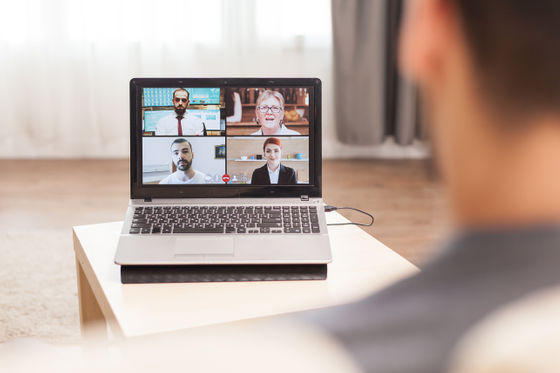 Lloyds Bank, whose authentication was broken by AI voice, said on its website, 'Our Voice ID analyzes more than 100 types of voice features, just like fingerprints. For example, how you use your mouth and vocal cords, accent, It's the speed of speaking, etc. It can be recognized even when you have a cold or a sore throat.'

According to Lloyds Bank, so far there have been no reported cases of fraud by voice synthesized by AI. In addition, the bank is aware of the threat of synthetic voice and has developed various countermeasures, and the introduction of Voice ID has significantly reduced fraud in telephone banking.

In fact, Mr. Cox has conducted multiple tests to access Lloyds Bank accounts with AI synthesized speech and failed. The success of the above video test was also the result of making ElevenLabs read long sentences and making it a natural pitch.

ElevenLabs didn't respond to Motherboard's inquiry, but ElevenLabs co-founder Mati Staniszewski said in a previous statement, 'Our new safeguards have resulted in a sharp decline in abuse of the service. , we also appreciate our users reporting instances that require additional action, and we will take action against them if they misuse this service in violation of the law. We will assist the authorities to identify it.'