Paid version 'ChatGPT Plus' that can be used for 2600 yen per month finally appears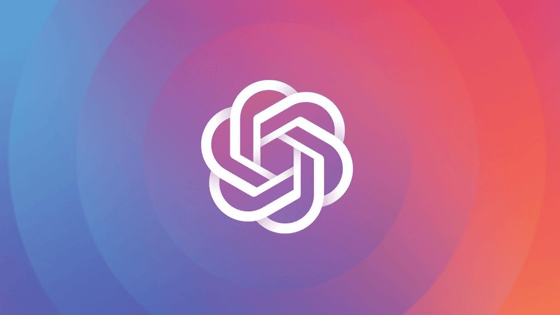 ChatGPT, a chat AI developed by OpenAI, has become a hot topic because it can generate sophisticated documents that can pass the final MBA exam or pass the free-text question of the college-level exam. calling. ' ChatGPT Plus ', which is a paid version of ChatGPT, has appeared for $ 20 per month (about 2600 yen).

Introducing ChatGPT Plus
https://openai.com/blog/chatgpt-plus/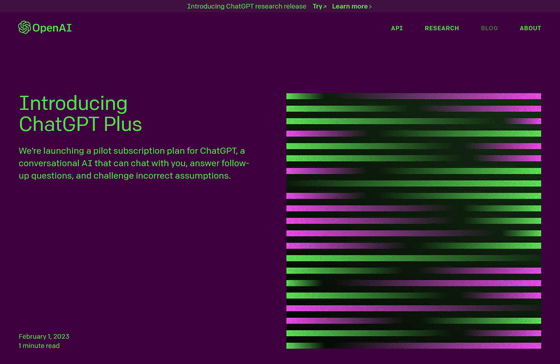 OpenAI launches ChatGPT Plus, starting at $20 per month | TechCrunch
https://techcrunch.com/2023/02/01/openai-launches-chatgpt-plus-starting-at-20-per-month/

ChatGPT Plus is ChatGPT's pilot subscription plan, available for $20 per month, and subscribers can enjoy the following benefits:

Allows general access to ChatGPT even during peak hours
・Reduced response time
- Priority access to new features and updates

However, at the time of article creation, ChatGPT Plus is only available to American users, and users who wish to use it can join the following waiting list. The process of inviting users from the waiting list will begin in the coming weeks, after which we plan to expand access support to countries and regions outside the United States.

ChatGPT Plus: Waitlist
https://docs.google.com/forms/d/e/1FAIpQLScee6ST3o-kZDjlw1ROfUNyjuRBwGdcoewxjCULNejbP5hdzQ/viewform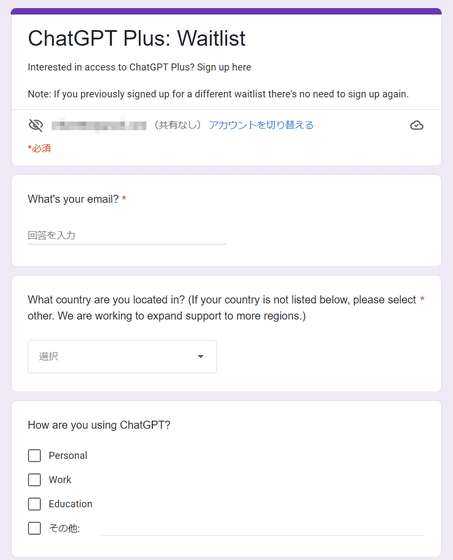 The free version of ChatGPT will continue to be provided even after the release of ChatGPT Plus. ``By offering a subscription version, we will be able to continue to provide access to ChatGPT for free to as many people as possible,'' OpenAI wrote.

Sam Altman, co-founder and CEO of OpenAI, said on Twitter, ``ChatGPT has an incredible number of limitations, but some of the features are so good that ChatGPT is a great AI. It is misleading to users, it is wrong to rely on ChatGPT for any important project now, ChatGPT as it is now is just a preview version, robustness and veracity should be done. There are a lot of things, "he tweeted, claiming that the current ChatGPT has limitations.

ChatGPT is incredibly limited, but good enough at some things to create a misleading impression of greatness.

it's a mistake to be relying on it for anything important right now. it's a preview of progress; we have lots of work to do on robustness and truthfulness.

— Sam Altman (@sama) December 11, 2022


ChatGPT, which is provided free of charge, is a research preview version, so we were able to collect feedback from users and improve its limitations. OpenAI has made several updates to ChatGPT so far, confirming that users have been using ChatGPT for 'drafting and editing content, brainstorming ideas, programming help, and learning new things.' I'm assuming there is.

OpenAI also plans to improve ChatGPT based on user feedback and needs, and plans to release the ChatGPT API soon. In addition, they are considering offering lower cost plans, business plans, data pack options, etc. to increase availability.