McDonald's first Asian burgers that reproduced the taste of Asia with hamburgers ``Tandan double beef'' ``Oil chicken chicken'' ``Sweet chili shrimp'' appeared, so I tried it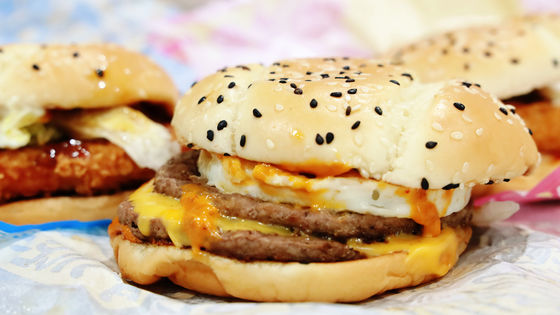 From February 1, 2023, McDonald's first hamburger `` Asian Burgers '' where you can enjoy the taste of Asia, `` Tandan Double Beef '', `` Oil Ginji Chicken '', and `` Sweet Chili Shrimp '' have appeared. I was wondering what kind of fusion the familiar Asian taste such as oil chicken and sweet chili had with hamburgers, so I actually tried it.

McDonald's first Asian fair 'Asian Burgers' 3 types will be available for a limited time from 2/1 (Wednesday)! | McDonald's Official

https://www.mcdonalds.co.jp/campaign/asian-burgers/
Introducing three popular Asian flavors all at once! Asian Burgers ``Tandan Double Beef'' ``Oil Chicken Chicken'' ``Sweet Chili Shrimp'' Limited sale from February 1 (Wednesday) | McDonald's Official
https://www.mcdonalds.co.jp/company/news/2023/0126a/
So, I bought three types of Asian Burgers at McDonald's.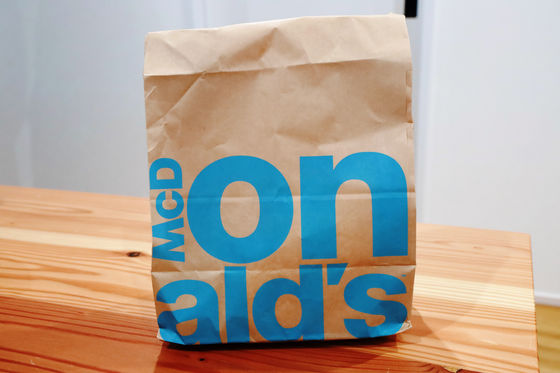 The wrapping paper is original and limited in quantity.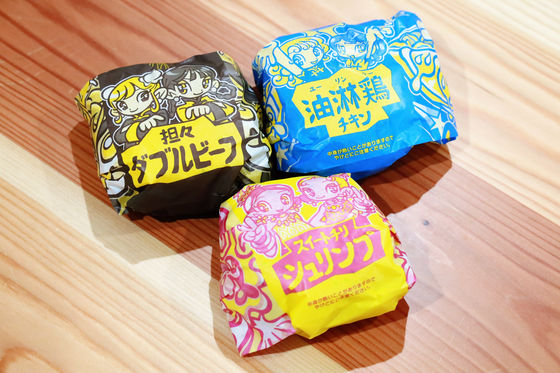 First of all, I will eat double beef (single item: 490 yen including tax).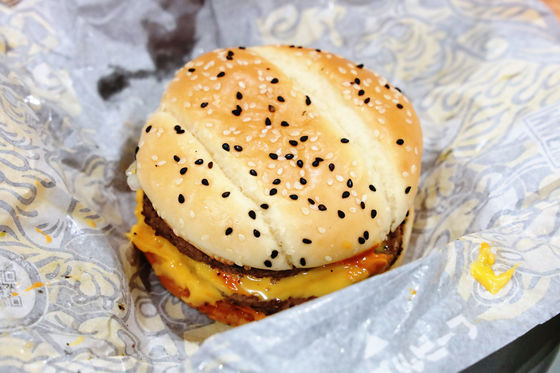 All three types of Asian Burgers use original buns topped with white sesame and black sesame, and are about this size compared to the iPhone 12.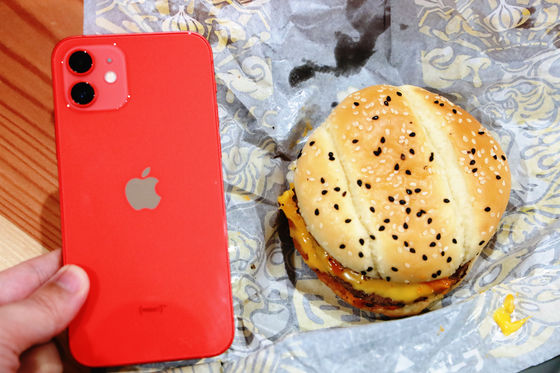 Ingredients are two 100% beef patties that do not use binders, sliced cheddar cheese, tantan mayo sauce, eggs, and sliced onions.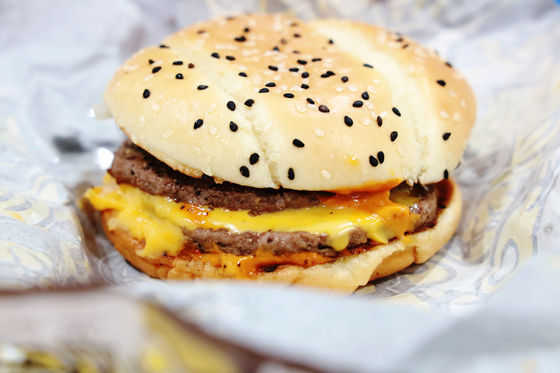 I found an egg under the buns. Sliced cheddar cheese was sandwiched between the beef patties, and the mayo sauce was painted between the buns and the eggs.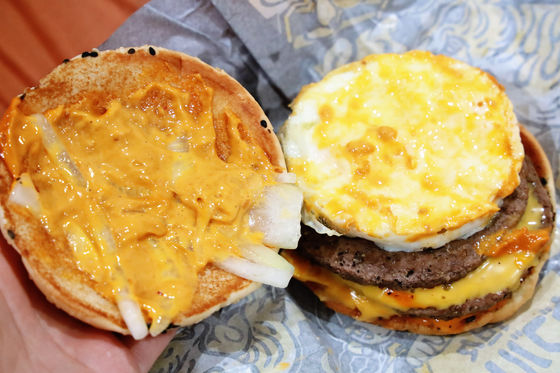 When you actually eat it, the compatibility of beef patty, tantan mayo sauce, sliced cheddar cheese, and eggs is better than you can imagine. Although McDonald's official expresses mayo sauce as ``spicy'', the level of spiciness is such that even people who are not good at spicy food can eat it. Tandan mayo sauce has a strong flavor of kneaded sesame and ground sesame, and cheddar cheese has a strong flavor, but it also contains two beef patties and has a strong presence, so none of them are too strong or too weak. I don't like it.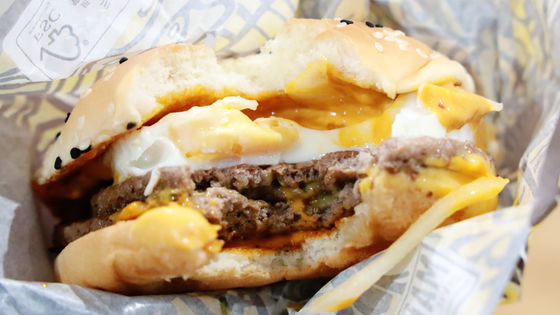 Next, I will eat oil chicken chicken (single item: 440 yen including tax).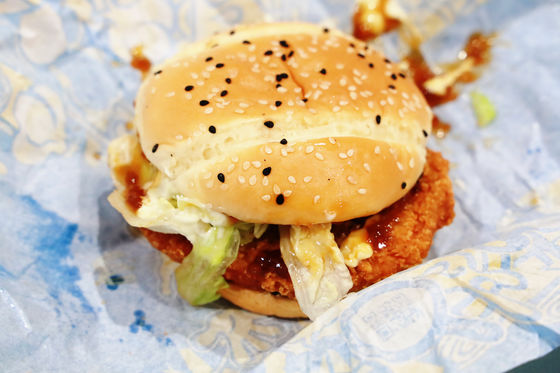 Ingredients are chicken patties, lettuce, tomato slices, and oil goose chicken sauce.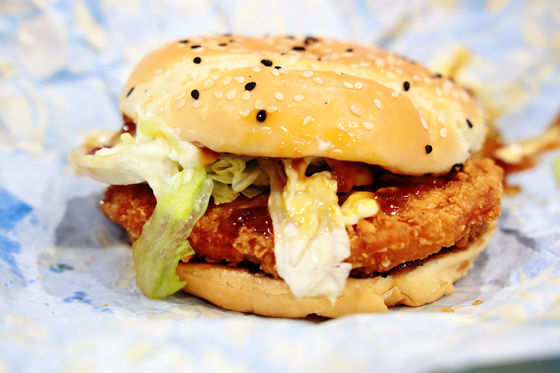 Plenty of oil chicken sauce is topped under the buns.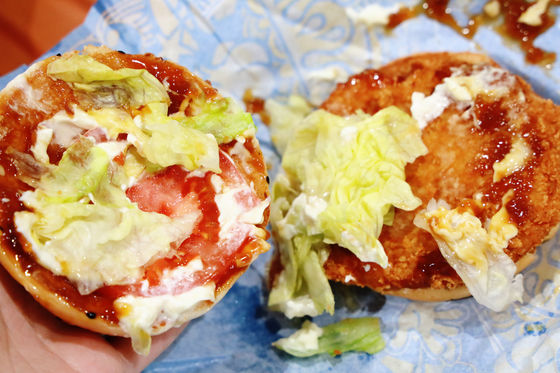 When you try it, it tastes just like you imagined, and the crispy fried chicken patty and the sweet and sour oil gooseberry sauce are excellent. As a taste, it is similar to McDonald's Teriyaki Chicken Filleo, and it feels like it was finished in a Chinese style by adding sourness to it. It goes without saying if you like oil chicken, but you may feel a little unsatisfactory because there is no white-haired green onion, which is a standard topping for oil chicken.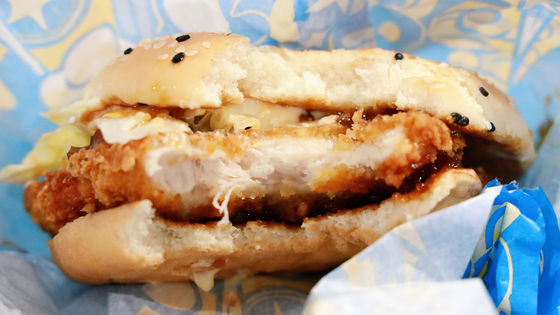 At the end I will eat sweet chili shrimp (single item: 450 yen including tax).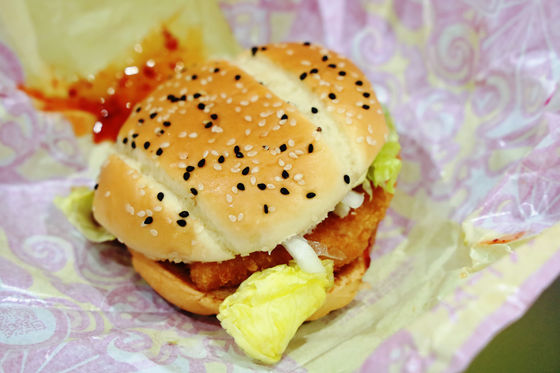 Ingredients are shrimp cutlet, sliced onion, lettuce, sweet chili sauce and sweet lemon sauce.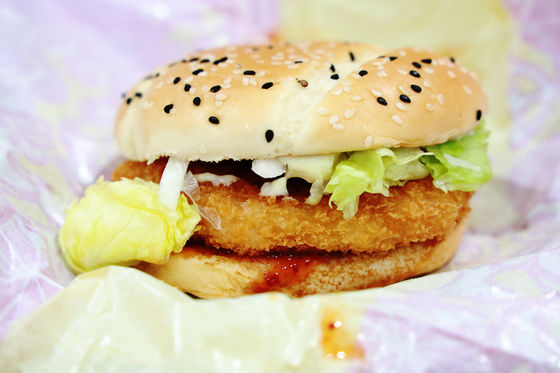 Plenty of mayonnaise is painted on the lettuce under the buns.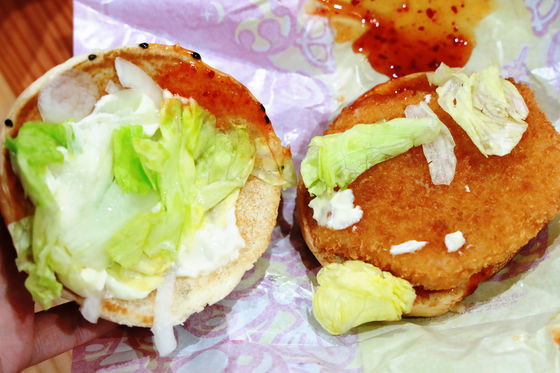 Sweet Chili Shrimp is a hamburger that turns the sauce of Ebi Filetto into a sweet sweet sauce. Although chili peppers are used in sweet sauce, honey is also used, so it is finished quite sweetly, and it is a taste that even children can enjoy. McDonald's is especially recommended for people who like shrimp cutlets that are crispy on the outside and plump on the inside.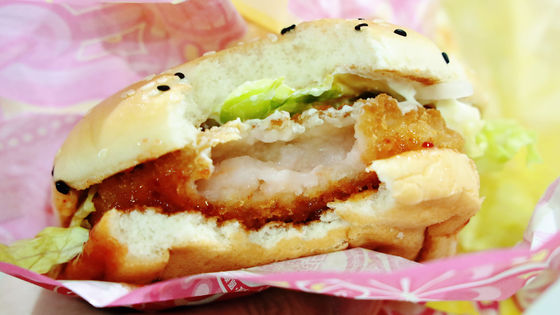 In addition, various hamburgers of Asian Burgers will be sold for a limited time from February 1, 2023 to early March of the same year. Please note that sales time is from 10:30 to closing, and sales until 4:59 in the case of 24-hour stores.